Today's front-page headlines from Marca, AS and Mundo Deportivo.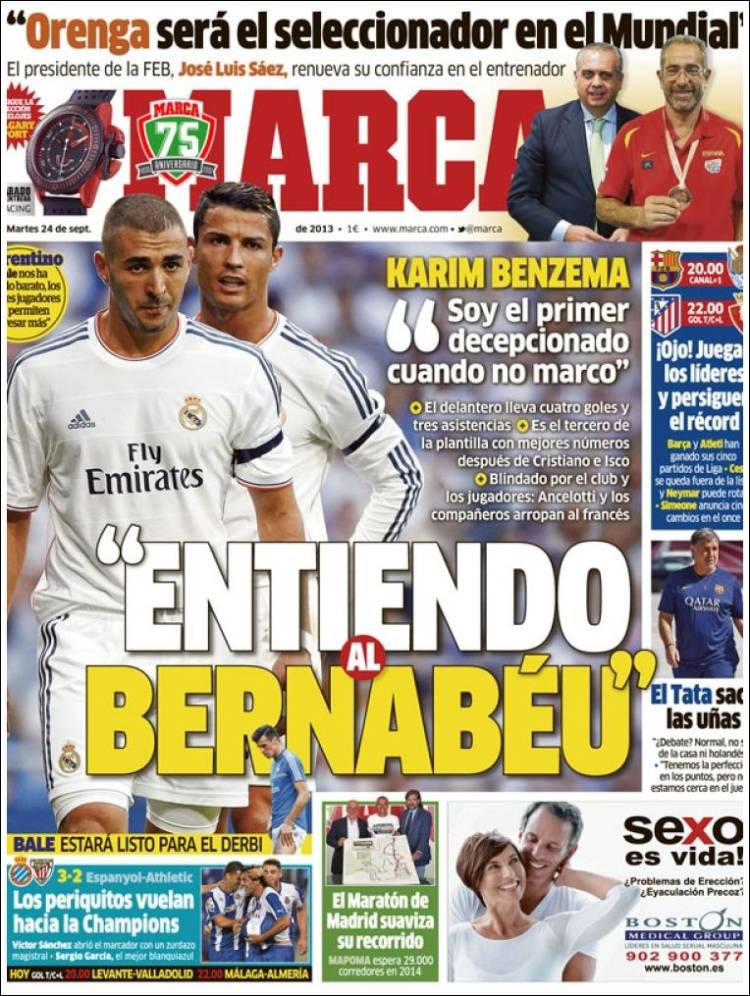 "I understand the Bernabeu"
Karim Benzema: "I am the first to be disappointed when I do not score"
The forward has four goals and three assits
He is the third highest scorer in the team after Isco and Ronaldo
Support from the club: Ancelotti and the players are behind him
Look! The leaders pursuing the record
Barca and Atleti have won their first five games
Cesc is out of the game and Neymar could be rotated
Simeone announces five changes to his eleven
Bale to feature in the derby
Los Periquitos fly towards the Champions
Victor Sanchez opened the scoring with a great left-footed strike
Sergio Garcia, the best for the home side
"Orenga will be the world cup coach," Jose Luis Saez, President of the FEB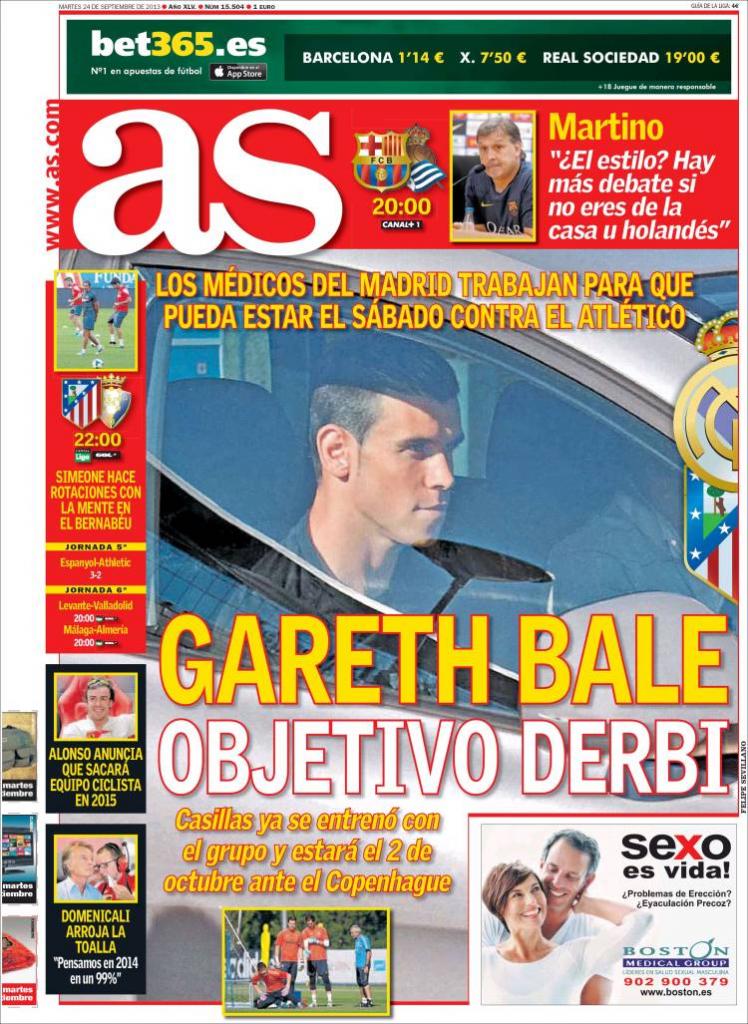 Gareth Bale; Objective is the derby
The medical staff work so that he can play Saturday against Atletico
Casillas already trains with the team and will feature in October in Copenhagen
Martino: "The style? There is a debate because I am not from here or from Holland"
Simeone makes changes with Real Madrid in mind
Alonso announces he will be in the cycling team in 2015
Domenicali throws in the towel: "We are already thinking to 2014"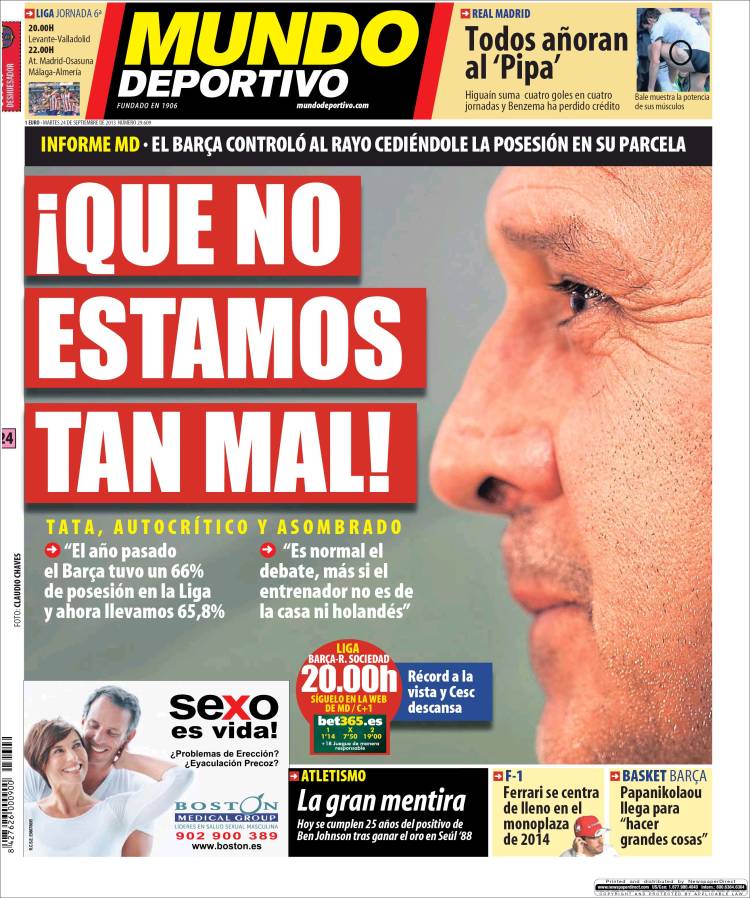 We are not that bad!
Tata, critical and astonished
"Last year Barca had 66 per cent possession in La Liga, this year we have 65.8 per cent"
"It is normal to debate, more so because I am not from here or Holland"
Record in view and Cesc to rest
Real Madrid: Longing for 'Pipa'
Higuain has four goals so far this season while Benzema has lost credibility
Basketball: Papanikolaou comes "to do great things"
Formula 1: Ferrari focusing on 2014
The great lie: Today is 25 years since Ben Johnson tested positive after wining gold in Seoul '88