Sunday's Front Page Headlines from Marca, Diario AS and Mundo Deportivo.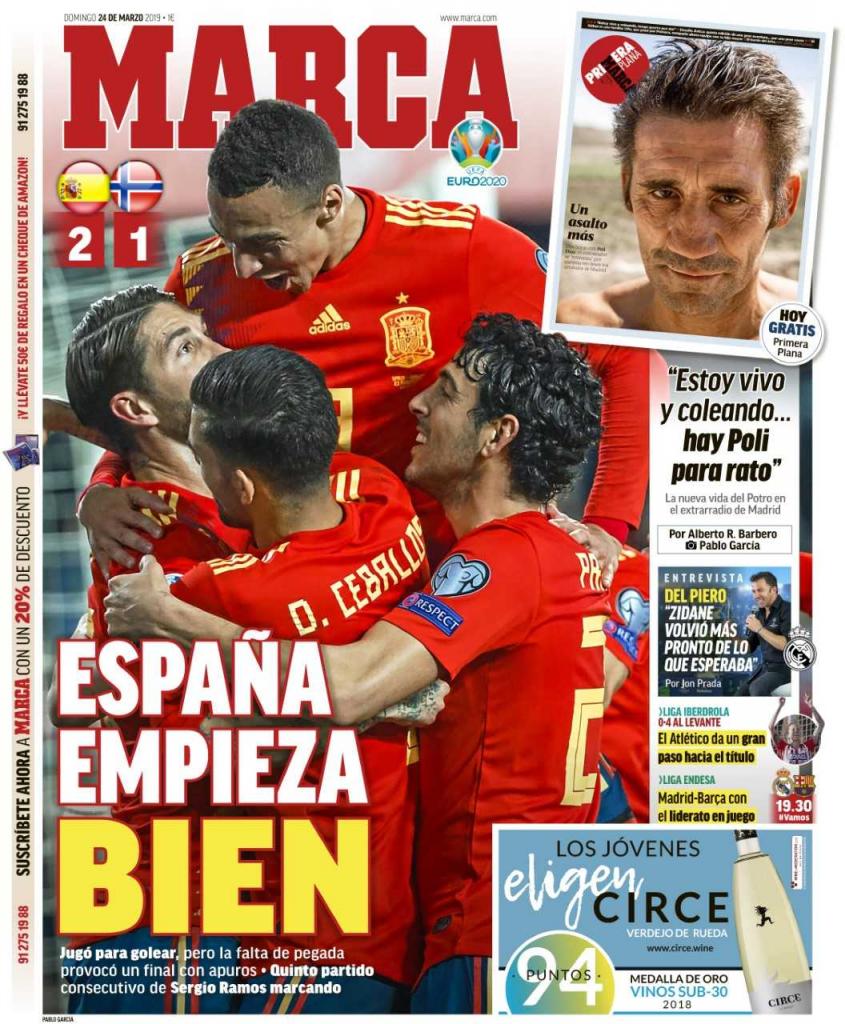 SPAIN: Luis Enrique's side kick off their Euro 2020 qualification campaign with a 2-1 win over Norway. But they lacked ruthlessness in attack, with Sergio Ramos scoring for the fifth consecutive game, to seal the victory.
REAL MADRID: Juventus legend Alessandro Del Piero claims that his former team mate Zinedine Zidane returned to Real Madrid quicker than he expected.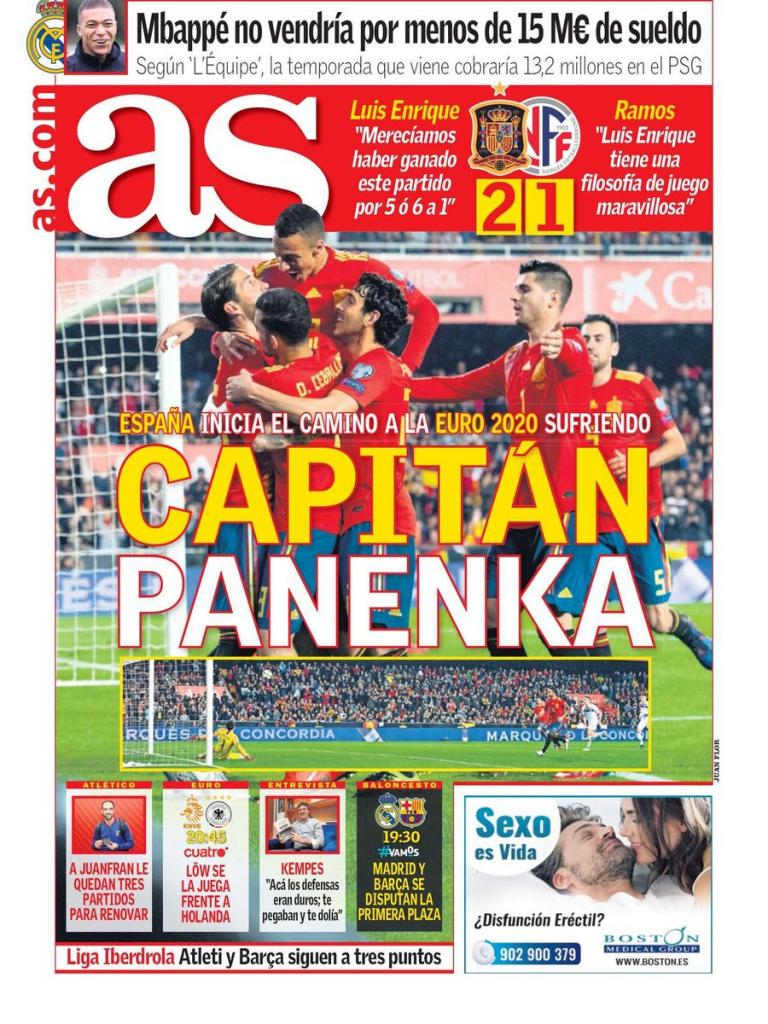 SPAIN: CAPTAIN PANENKA - Spain start their journey to Euro 2020 with a hard fought 2-1 win over Norway in Valencia.
SPAIN: Luis Enrique - "We deserved to win this game by five or six goals" - Sergio Ramos "Enrique has a wonderful philosophy about the game"
REAL MADRID: L'Equipe claims that Kylian Mbappe will earn €13.2m with PSG next season, and he will not leave the club for less than €15m in wages.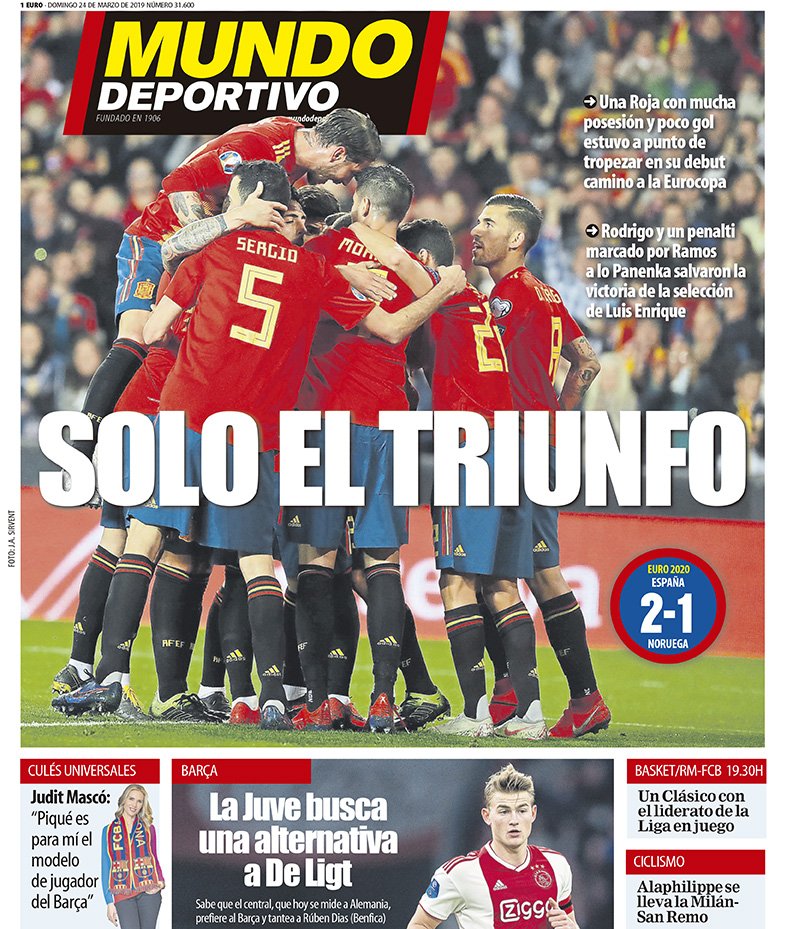 SPAIN: JUST THE TRIUMPH - La Roja dominae possession but score just twice as they beat Norway 2-1 in their first Euro 2020 qualifier in Valencia. Goals from Rodrigo Moreno and Sergio Ramos seal all three points for Luis Enrique' side.
BARCELONA: Juventus look for other options to Matthijs de Ligt, who looks set to join Barcelona this summer, with the Serie A side eyeing Ruben Dias as an alternative.