Today's front-page headlines from Marca, AS and Mundo Deportivo.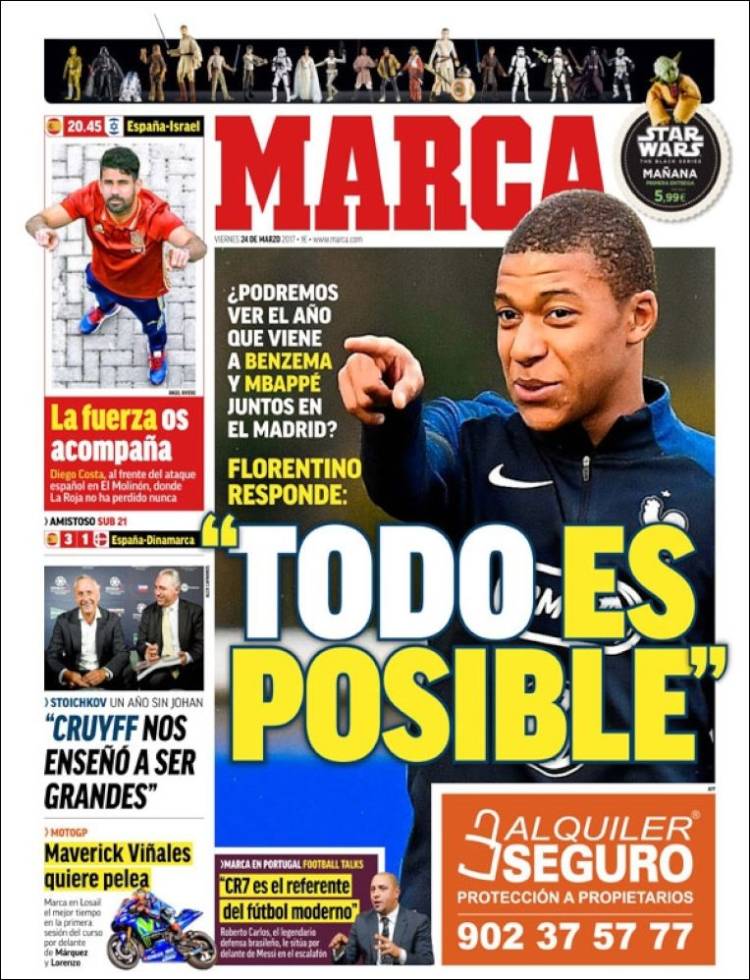 "Everything is possible"
Florentino Perez's response when asked if Benzema and Mbappe will both play in Madrid next season
The force is with you - Diego Costa to lead the line where Spain have never lost
"Cruyff taught us to be great" - Stoichkov
"Cristiano Ronaldo is the reference in modern football" - legendary Brazilian defender Roberto Carlos places him ahead of Lionel Messi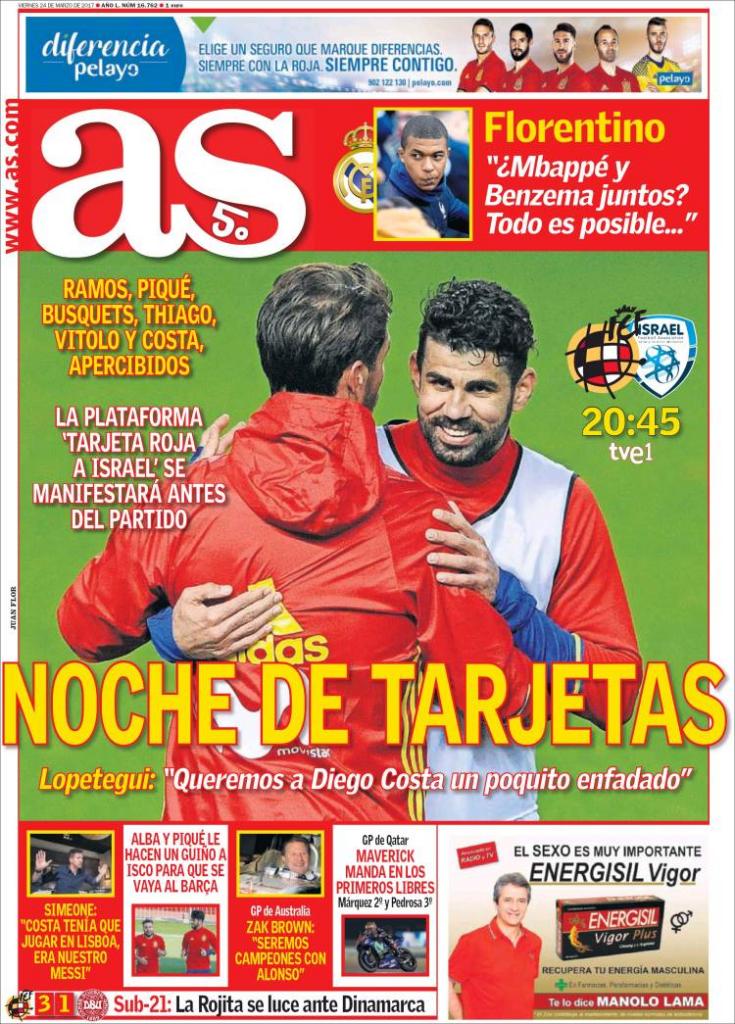 Night of cards
Ramos, Pique, Busquets, Thiago, Vitolo and Costa all ready
The platform 'red card to Israel' before the game
Florentino - "An Mbappe-Benzema partnership? Anything is possible"
Simeone: Costa has to play in Lisbon to be our Messi
Alba and Pique try to persuade Isco to join Barca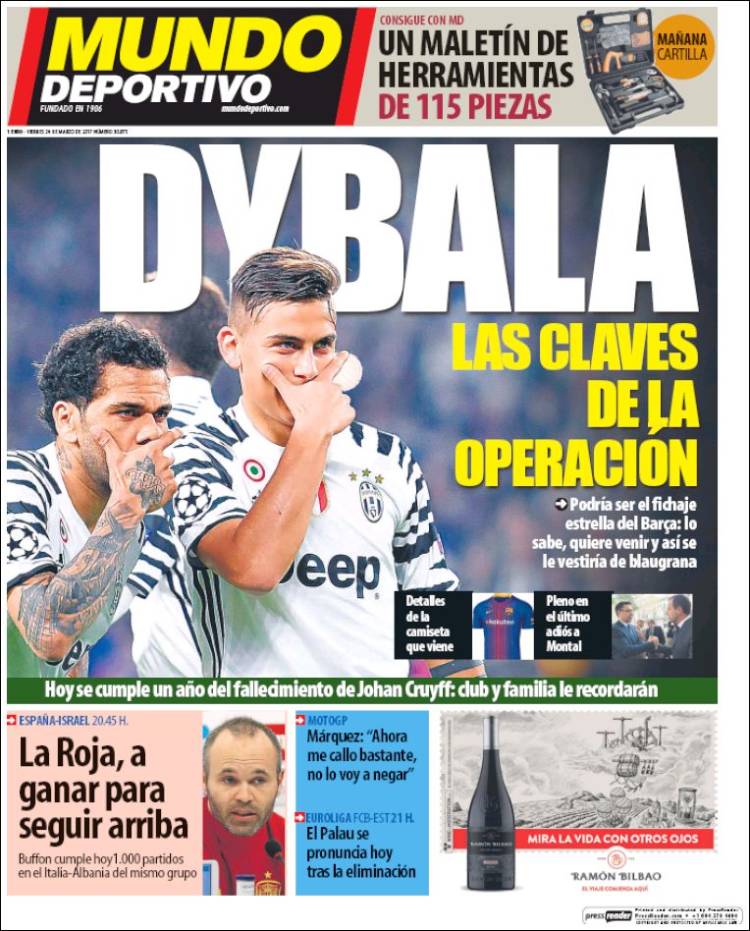 Dybala - the keys to the operation
Could be Barca's star signing: he knows, wants to come and could be done
Details of rumoured new kit - the final goodbye to Montal
Today marks a year to the day of Johan Cruyff's death
La Roja, a win to follow up - Buffon to play his 1000th game against Albania in the group