Today's front-page headlines from Marca, AS and Mundo Deportivo.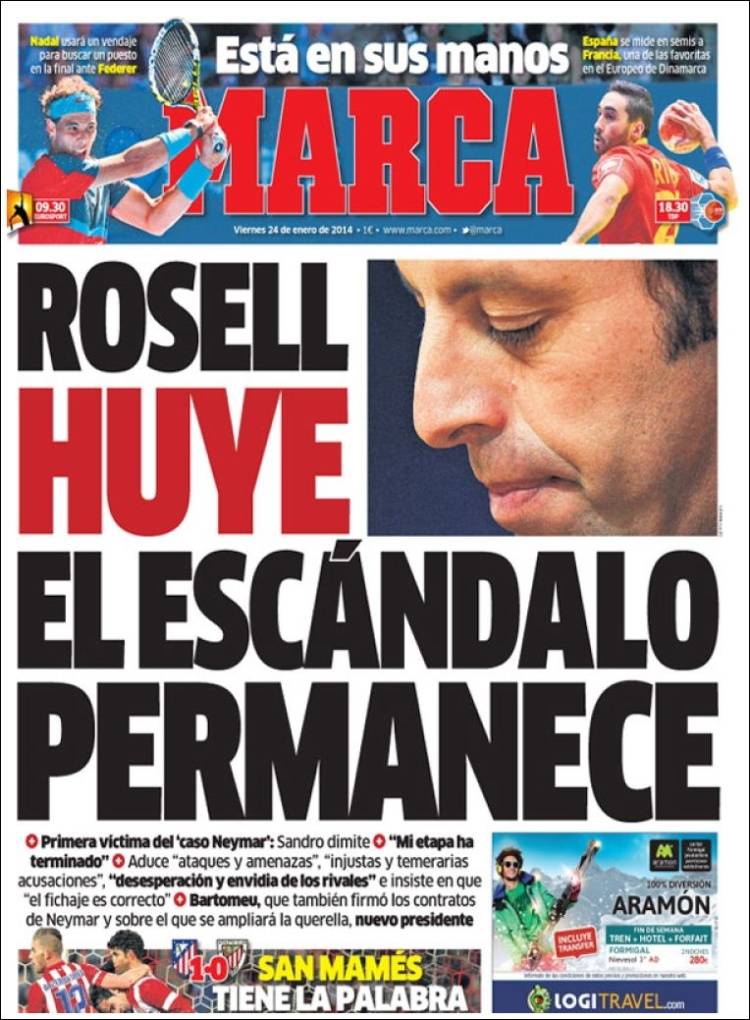 Rosell runs away from the scandal
The first victim of the 'Neymar case', Sandro resigns
"My time has ended," Rosell
He claims that "attacks and threats", "injustices and fearful accusations", "desperation and envy from the rivals" and insists "the signing was lawful"
Bartomeu, who also signed the contracts of Neymar and who is also involved in the investigation, is the new President
San Mames has the word
In their hands
Nadal will bandage his hand as he looks for a place in the final against Federer
Spain meet France in the semis, one of the favourites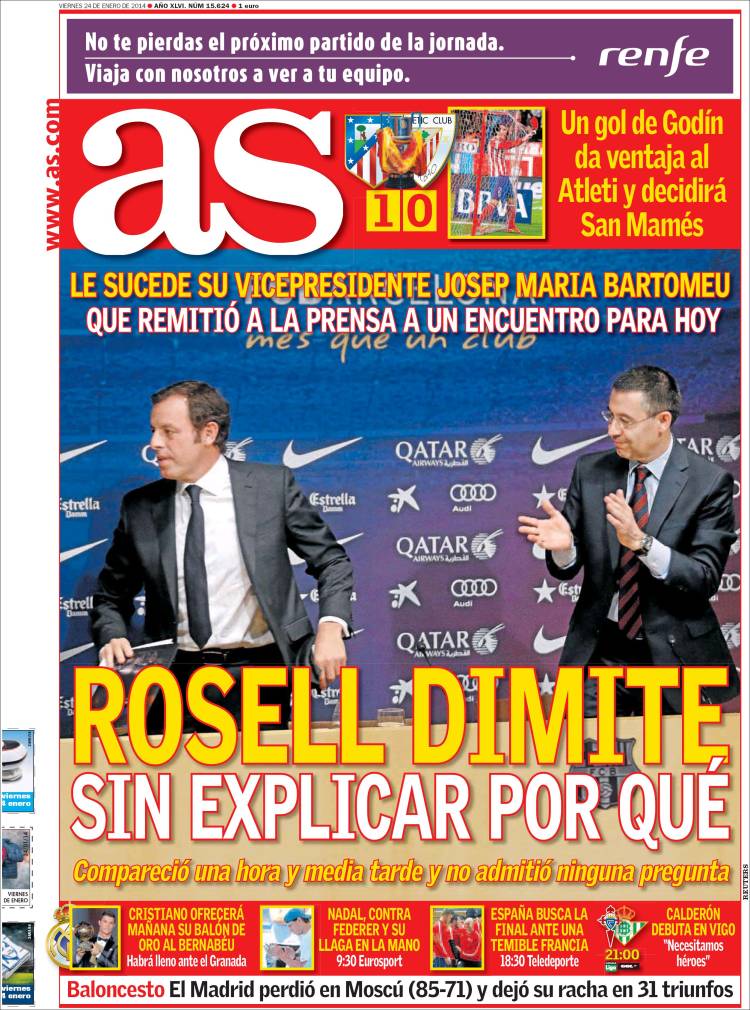 Rosell resigns without explaining why
He is succeeded by vice President Josep Maria Bartomeu
He spoke for an hour and a half and did not answer one question
Cristiano to show off his Ballon d'Or to the Bernabeu tomorrow
It will be a full house against Granada
Nadal, against Federer and his hand injury
Spain looks for a place in the final against France
Calderon to debut in Vigo: "We need heroes"
A goal from Godin gives Atletico the advantage but the tie will be decided at San Mames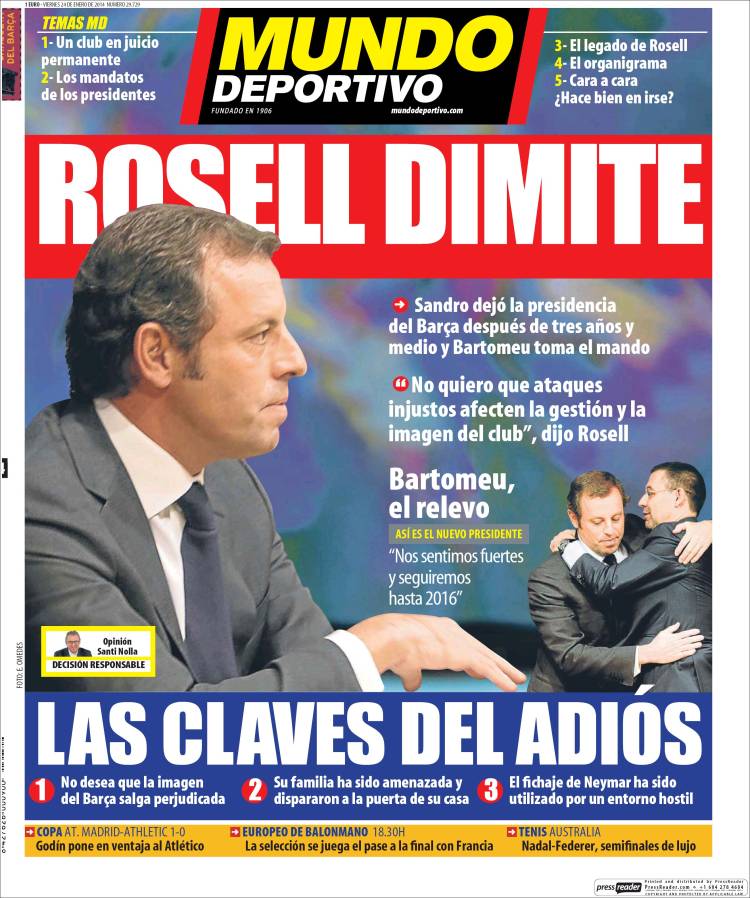 Rosell resigns
1. A club permanently judged
2. The President's mandates
3. The arrival of Rosell
4. His flow chart
5. Face to face (is it good that he is leaving?)
Sandro leaves the Presidency after three years and a half and Bartomeu takes over
"I do not want unjustified attacks that affects the management and image of the club," Rosell said
Bartomeu, his replacement
"We feel strong and we will continue until 2016"
The reasons behind his goodbye
1. Does not want the image of Barca to be seen as one prejudiced against
2..His family have been threatened and targeted outside their home
3. The signing of Neymar has been used against him internally
Godin gives Atletico the advantage
Nadal - Federer: A mouth-watering clash
Spain play France for a place in the final