Today's front-page headlines from Marca, AS and Mundo Deportivo.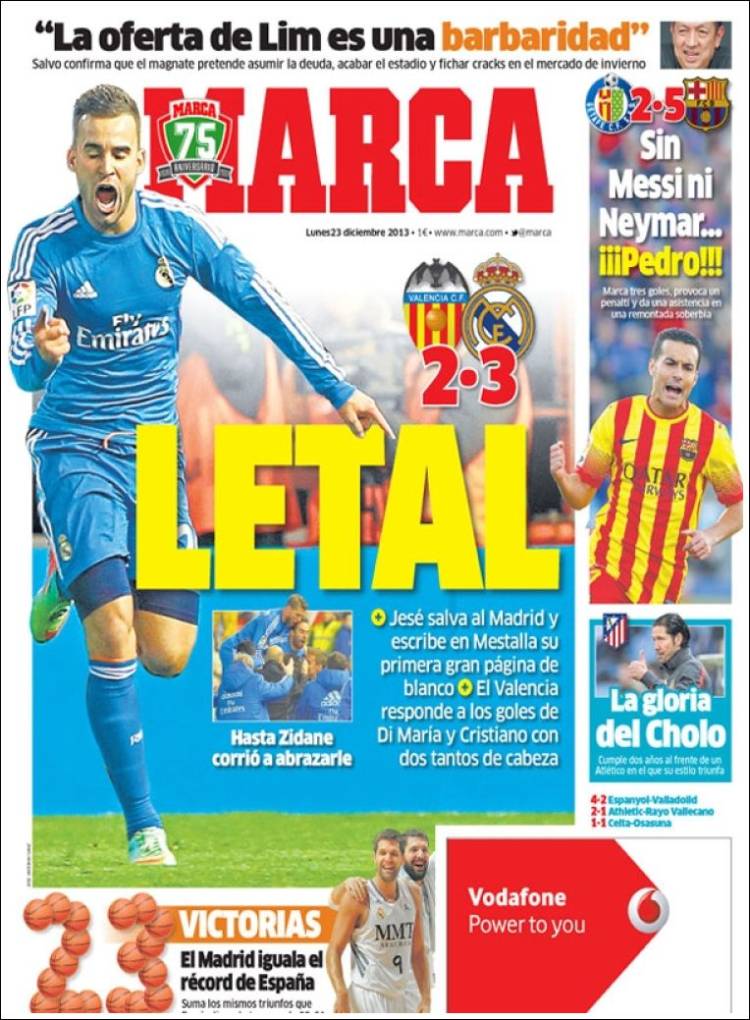 Lethal
Jese saves Madrid and writes his first great story for Los Blancos at the Mestalla
Valencia respond to goals from Di Maria and Cristiano with two headed-goals
Zidane rushing over to hug him
WIthout Messi nor Neymar...Pedro!
He scores three times, earned a penalty and provided the assist to complete a superb comeback
Cholo's glory: He has completed two years at the club leading an Atletico who now espouse his style
"Lim's offer is barbarous," Salva confirms that the magnate intends to clear the club's debt, finish the stadium and sign some big players in the January transfer window
23 wins: Madrid equal the Spanish record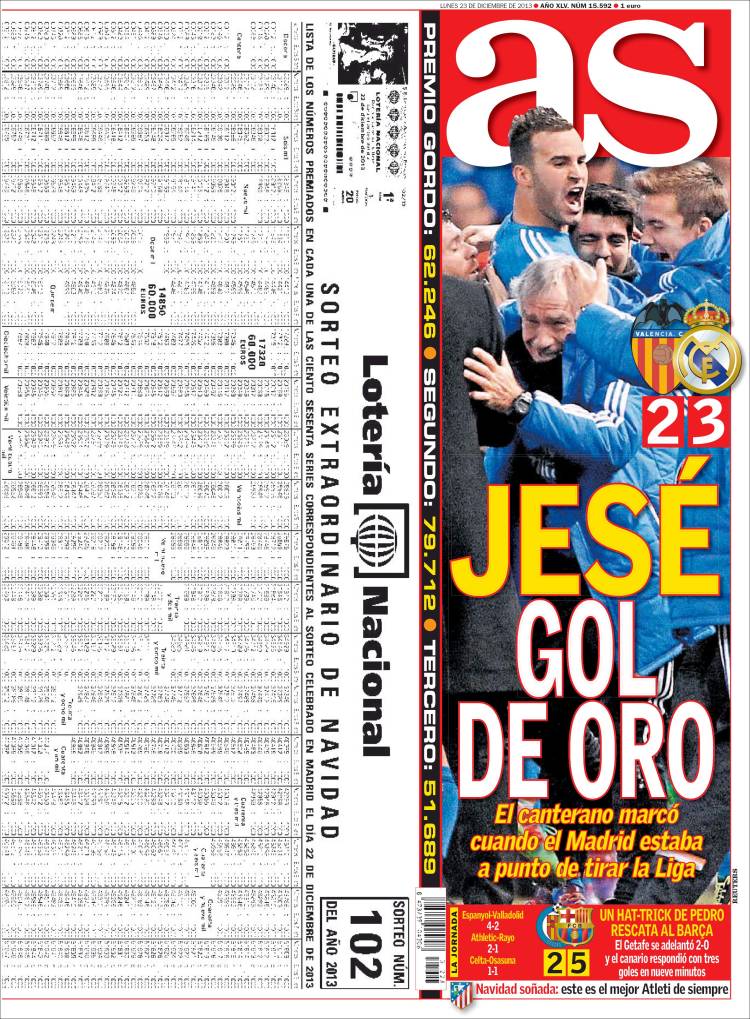 Jese's golden goal
The Canterano scores when Madrid were just about to throw away La Liga
A hat-trick for Pedro rescues Barca
Getafe went ahead 2-0 but the Canarian responded with three goals in nine minutes
Christmas jingles: This is the best Atletico ever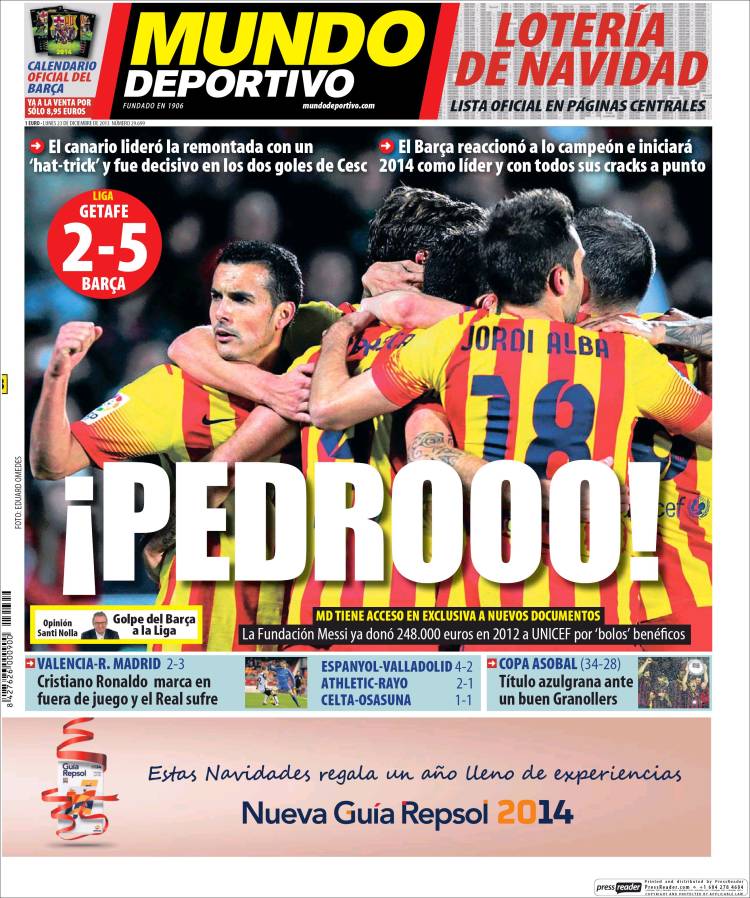 Pedrooo!
The Canarian leads the comeback with a hat-trick and was decisive in the two goals scored by Cesc
Barca reacted like a champion to start 2014 as leaders and with all its crack set to return
Exclusive: Messi's foundation donated €248K in 2012 to UNICEF
Cristiano Ronaldo scores from offside and Real suffer