Today's front-page headlines from Marca, AS and Mundo Deportivo…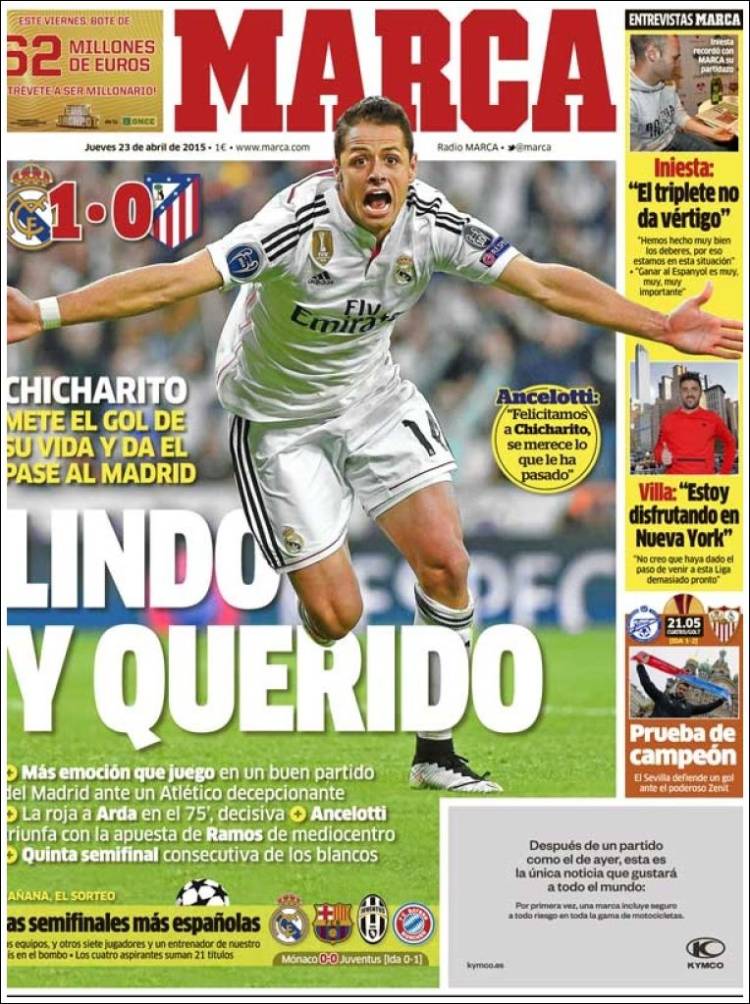 Beautiful and Beloved
Chicharito scores the goal of his life and puts Madrid through
Ancelotti: "We congratulate Chicharito, he deserves what has happened"
More emotion than football in a good game from Madrid against a disappointing Atletico
Arda's red card in the 75th minute, decisive
Ancelotti victorious after trusting Ramos in central midfield
Fifth consecutive semi-final for Los Blancos
The most Spanish of semi-finals. Two teams, another seven players, and a Coach from our country in the draw.
The four hopefuls have 21 titles between them
Iniesta reminds Marca of his great game
Iniesta: "The treble isn't making us dizzy"
"We've paid our dues very well, that's why we are in this situation"
"To beat Espanyol is very, very important"
Villa: "I'm enjoying New York
"I didn't think I'd make the decision to come to this League so soon"
Test of a champion. Sevilla defend their one goal lead against a powerful Zenit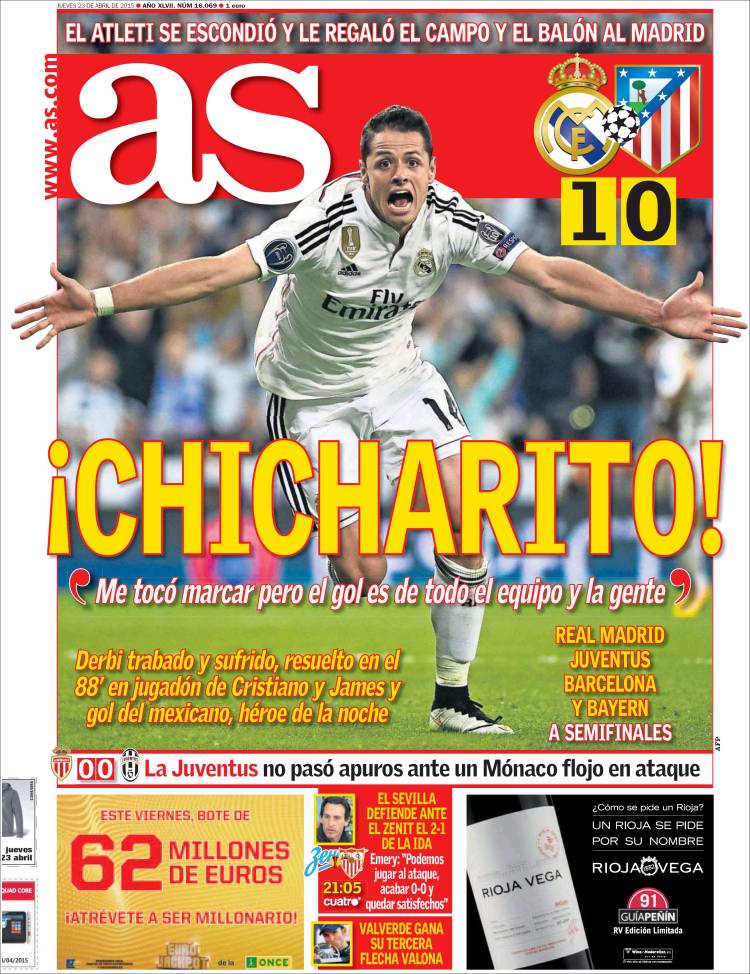 Chicharito!
"It was me that scored but the goal was for the whole team and the fans"
A workmanlike and suffered derby, settled in the 88th minute by some great play from Cristiano and James and a goal from the Mexican, the hero of the night
Real Madrid, Juventus, Barcelona and Bayern into the semi-finals
Juventus didn't have it easy against a Monaco that were weak in attack
Atleti hide and gift the field and the ball to Madrid
Sevilla defend their 2-1 lead from the first leg against Zenit
Emery: "We can play on the attack, finish 0-0, and still be satisfied"
Valverde wins his third 'Flecha Valona'
Barca, Madrid, Bayern and Juve are the legends of the Champions League
Sevillistas, defending their advantage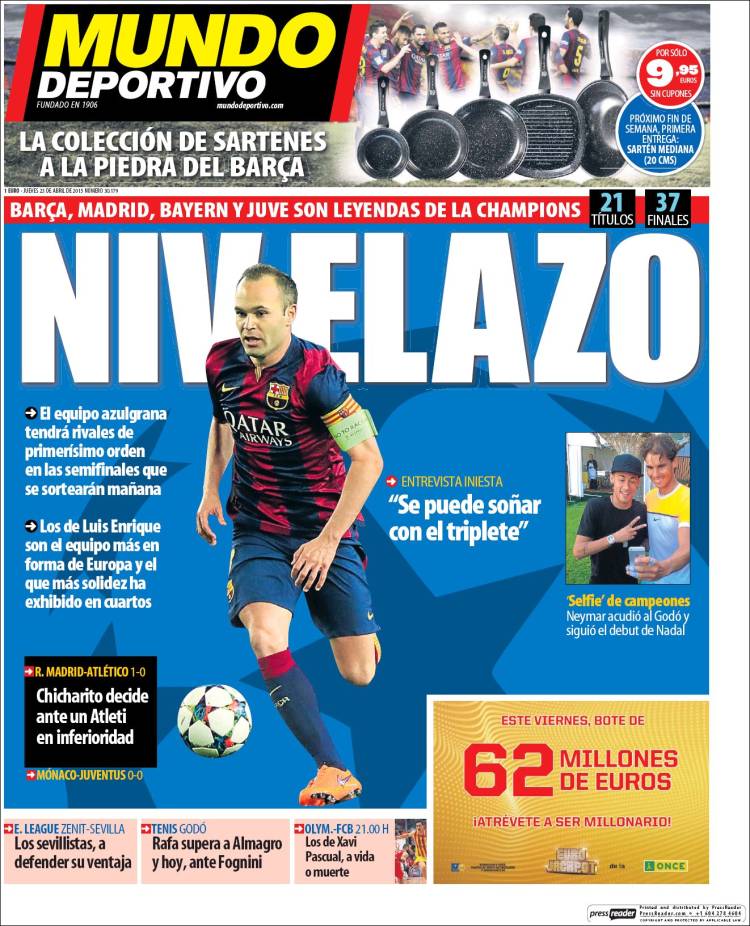 At a great level
The Blaugrana will have top-class opposition in the semi-finals, which will be drawn tomorrow
Luis Enrique's team is the most in form in Europe and the one that showed the most solidity in the quarter-finals
Iniesta interview: "We can dream of the treble"
Champions' selfie. Neymar turned up at Godo and followed Nadal's debut