Today's front-page headlines from Marca, AS and Mundo Deportivo.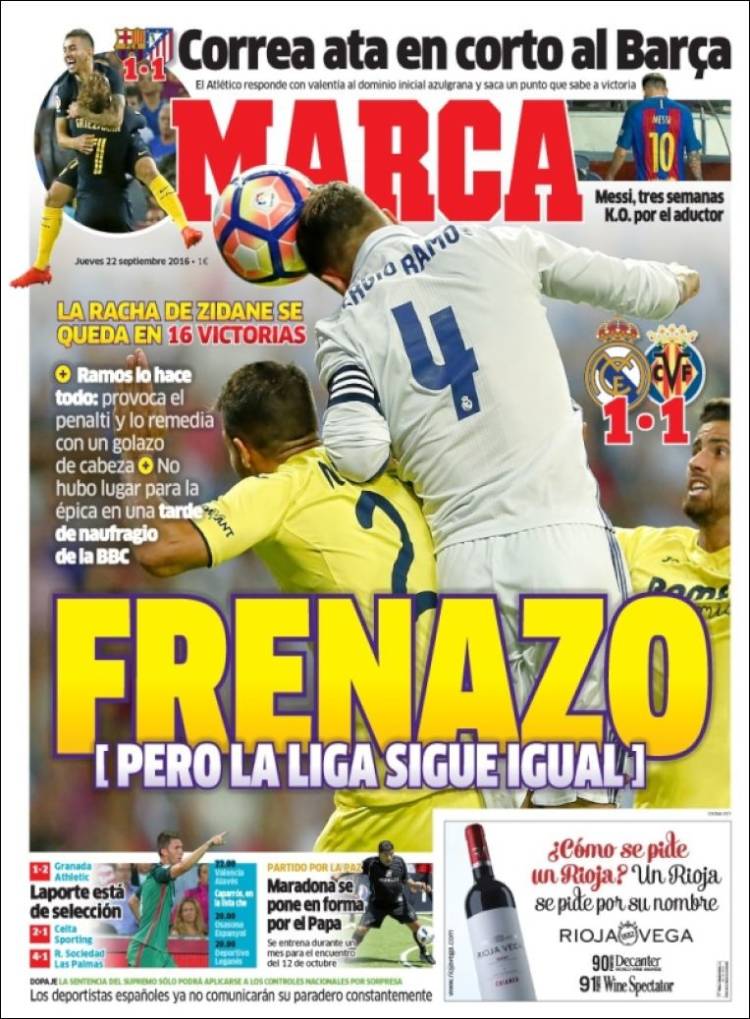 Frenzy! (but the LaLiga remains the same)
Zidane's winning streak ends at 16
Ramos does it all - conceding a penalty and redeeming himself with the equaliser
It was an evening of failure for the BBC
Correa ties the match against Barca - Atletico show courage to come from behind but take a point rather than a victory
Laporte is for Spain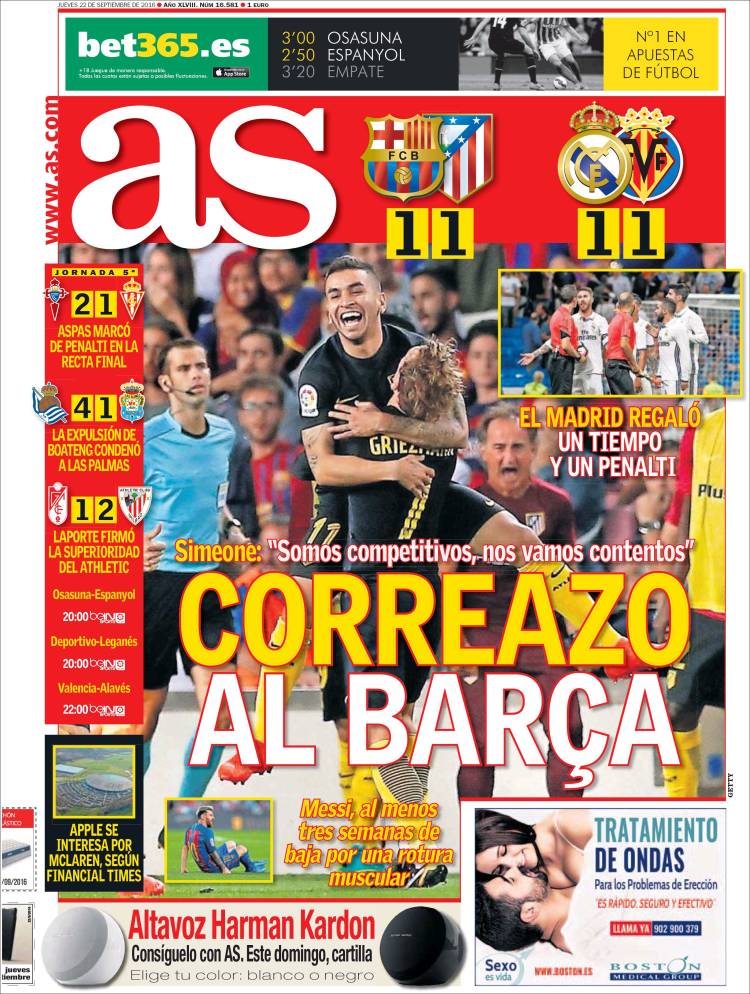 Barca Correazo-ed!
Simeone: We are competitive, let us be happy
Real Madrid gift Villarreal with time and a penalty at the Bernabeu
Messi will miss three weeks with a muscle injury
Aspas scores a penalty, Boateng's red card condemns Las Palmas, Laporte confirms Athletic's superiority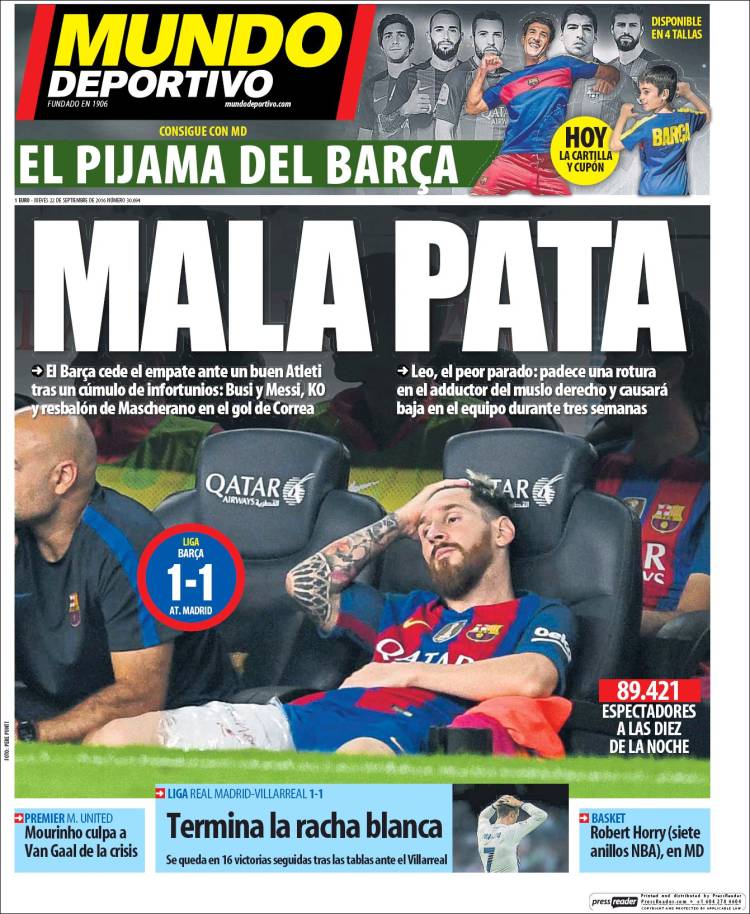 Bad luck
Barca draw with a strong Atletico after a string of misfortunes - Messi and Busquets injured, Mascherano slipped for Correa's goal
Messi has injured his right adductor muscle and will miss three weeks with injury
Mourinho blames Van Gaal for United crisis
End of Real Madrid's streak - 16 straight wins ends against Villarreal