Today's front-page headlines from Marca, AS and Mundo Deportivo…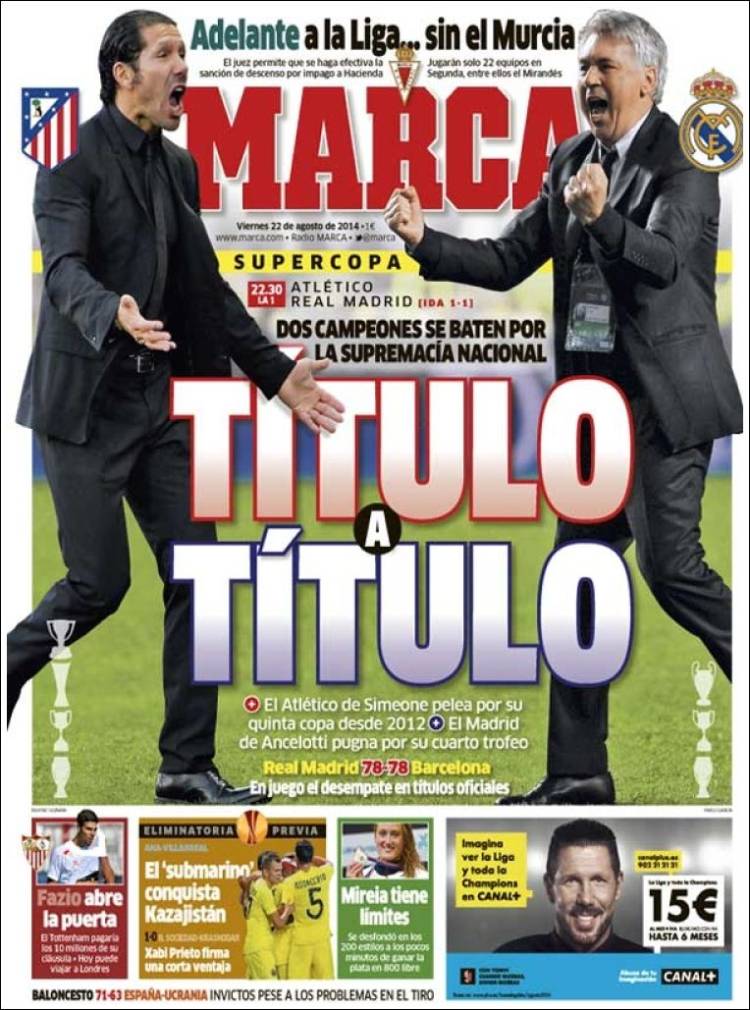 Title to title
Two champions battle it out for national supremacy.
Simeone's Atletico fight for their fifth cup since 2012
Ancelotti's Madrid battle for their fourth trophy
Real Madrid 78-78 Barcelona
A tiebreaker in official titles
The League moves forward...without Murcia
The judge allows their relegation punishment to be effective for missed payments to the Tax Office
Only 22 teams will play in Segunda, amongst them Mirandes
Fazio opens the door
Tottenham will pay the €10m clause
He could travel to London today.
The Submarino conquest Kazakhstan
Xabi Prieto gives them a narrow lead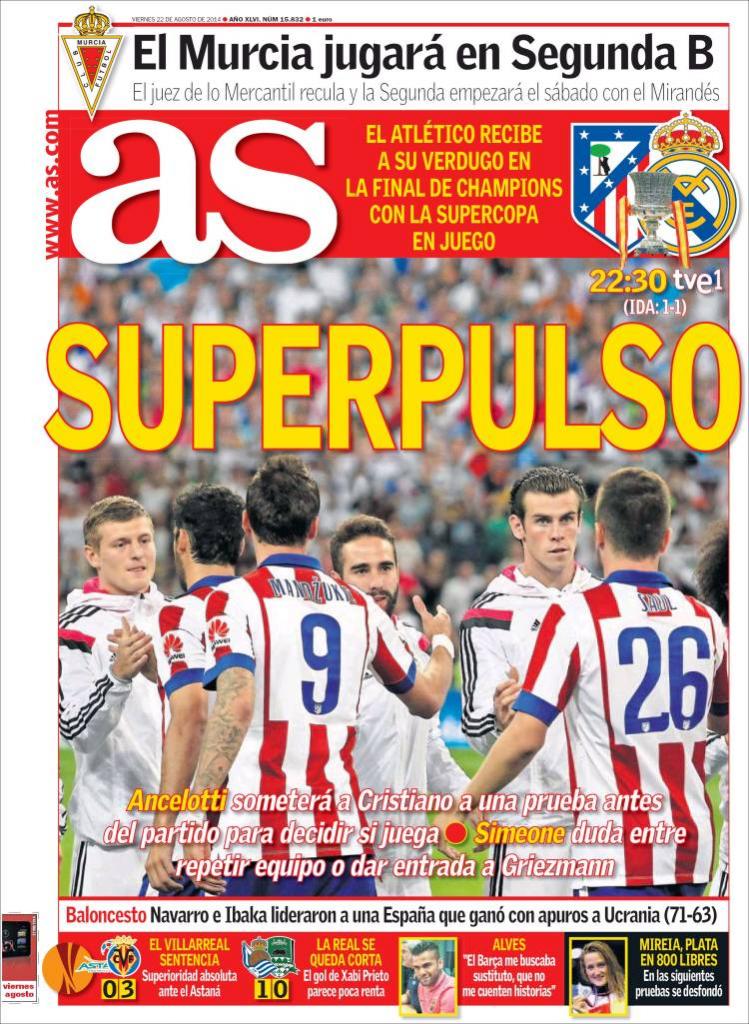 Super Pulse
Ancelotti will submit Cristiano to a fitness test before the game to decide if he plays
Simeone ponders whether to stay with the same team or play Griezmann from the start
Murcia will play in Segunda B
The commercial judge recoils and Segunda will start on Saturday with Mirandes
Atletico welcome their executioners of the Champions League final with the Super Cup to play for
Villarreal put the tie to bed
Absolute superiority against Astana
Real's lead remains narrow.
Xabi Prieto's goal seems a narrow advantage
Alves: 'Barca are looking for my substitute, don't tell me stories'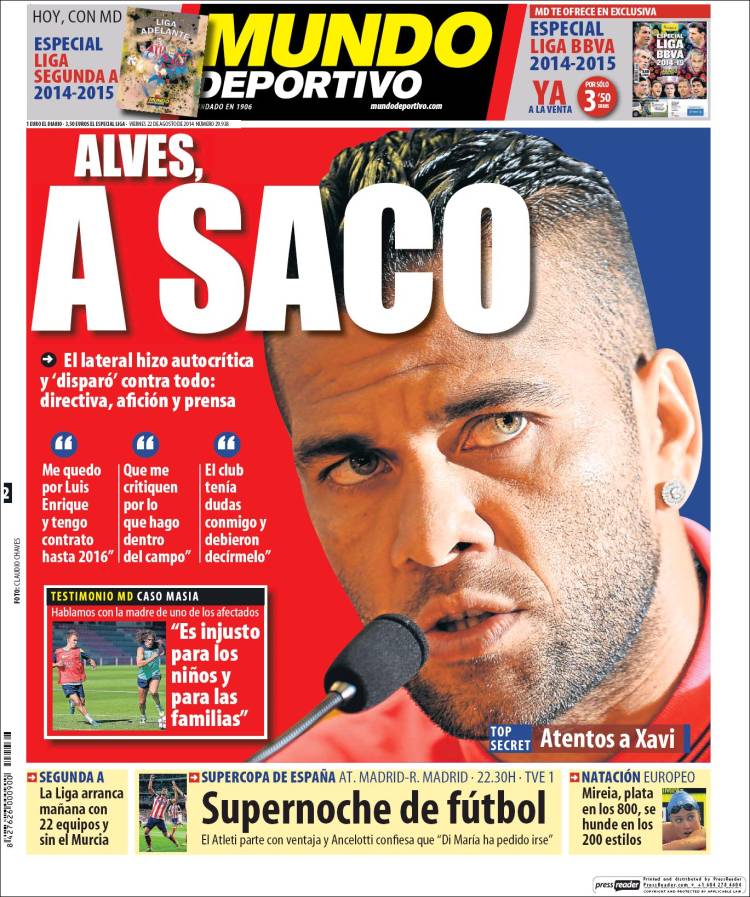 Alves hits back
The full-back criticises himself and fires a shot against the directors, fans and Press
'I'm staying for Luis Enrique and I have a contract until 2016. Criticise me for what I do on the pitch. The club have doubts over me and they should have told me'
Masia case
'It's unfair on the kids and for the families'
We speak to a mother of one of the affected
Segunda A
The League will start tomorrow with 22 teams and without Murcia
Super night of football
Atleti have the slight advantage and Ancelotti confirms that Di Maria has asked to leave