Today's front-page headlines from Marca, AS and Mundo Deportivo.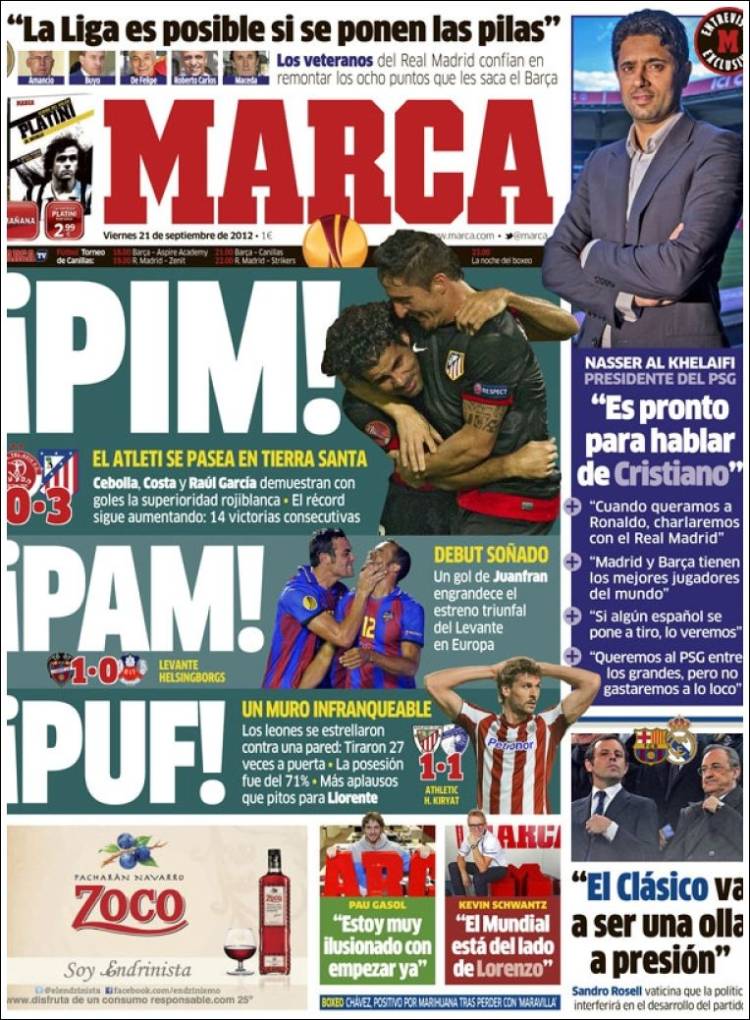 PIM! PAM! PUF!
Atleti pass in the land of the saints
Cebolla, Costa and Raul Garcia show Los Rojiblancos' superiority with goals
The record keeps increasing: 14 consecutive victories
Dream debut: a goal from Juanfran rounds off a triumphant debut by Levante in Europe
An impassable wall: Los Leones star against a wall - they have 27 shots at goal
Possession was 71 per cent
More applause than whistles for Llorente
"La Liga is possible if we put the batteries in" - Real Madrid veterans trust the eight-point gap with Barca can be bridged
PSG President Nasser Al Khelaifi: "It is too soon to talk about Cristiano Ronaldo"
"When we want Ronaldo we will chat with Madrid"
"Madrid and Barca have the best players in the world"
"If somebody Spanish puts him in our sights then we will see"
"We want PSG among the big clubs but we won't spend madly"
"El Clasico is going to be a pressure cooker" - Sandro Rosell predicts politics will interfere with the match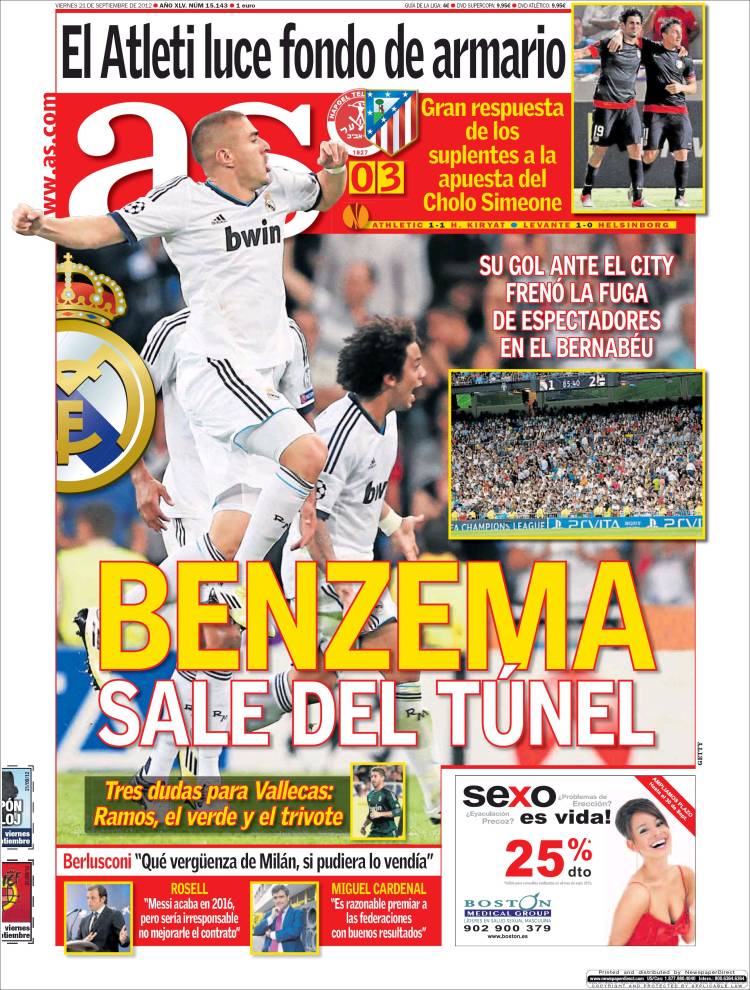 Benzema emerges from the tunnel
His goal against City stopped an outbreak from the fans in the Bernabeu
Three doubts for Vallecas: Ramos, the green kit and the trivote
Berlusconi: "What shame for Milan that they could have sold him"
Atleti shine from the bottom of their locker: great response from the subsitutes to Cholo Simeone's gamble
Sandro Rosell: "Messi's contract ends in 2016 but it would be irresponsible not to improve it"
Miguel Cardenal: "It is reasonable to reward the federations that get good results"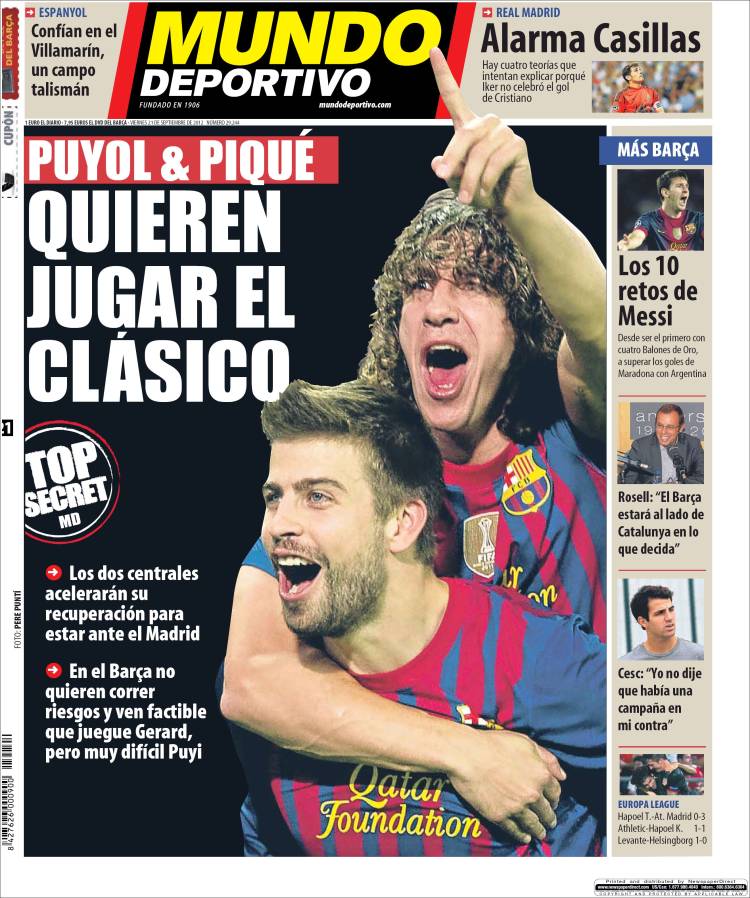 Puyol and Pique want to play in El Clasico
The two centre-backs accelerate their recovery to be ready for Madrid
Barca do not want to take risks and see it is as reasonable Gerard plays, but not Pique
Espanyol trust in Villamarin, a lucky ground for them
Casillas alarm: there are four theories why he did not celebrate Cristiano's goal
Messi's 10 challenges: from being the first to win four Ballon d'Ors to beating Maradona's goals for Argentina
Rosell: "Barca will be at Catalonia's side in what is decided"
Cesc: "I never said there was a campaign against me"