Today's front-page headlines from Marca, AS and Mundo Deportivo.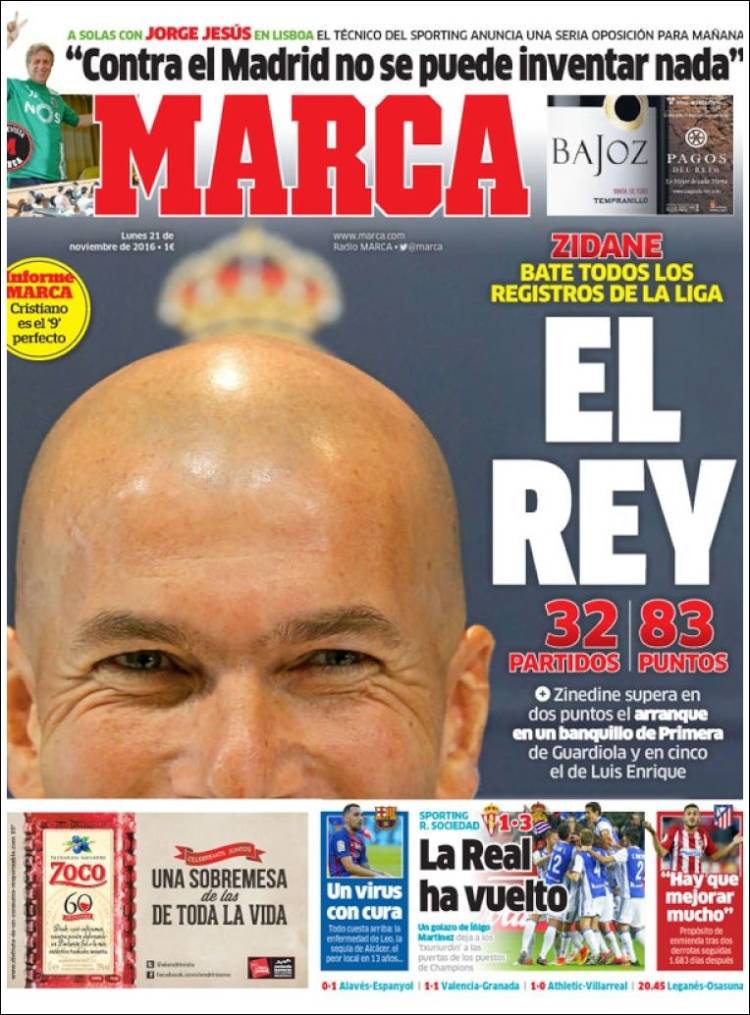 The King
Zidane beats all La Liga records
32 games - 83 points
Best start for a coach! 2 points more than Pep and 5 than Luis Enrique for first season
Ronaldo was a perfect no. 9 v Atletico
Sporting CP coach Jorge Jesus: 'Against RM, you can't invent anything'
A virus with a cure
La Real are back - a golazo from Inigo Martinez part of another win as they knock on door of CL places
"They were much better" admit Atletico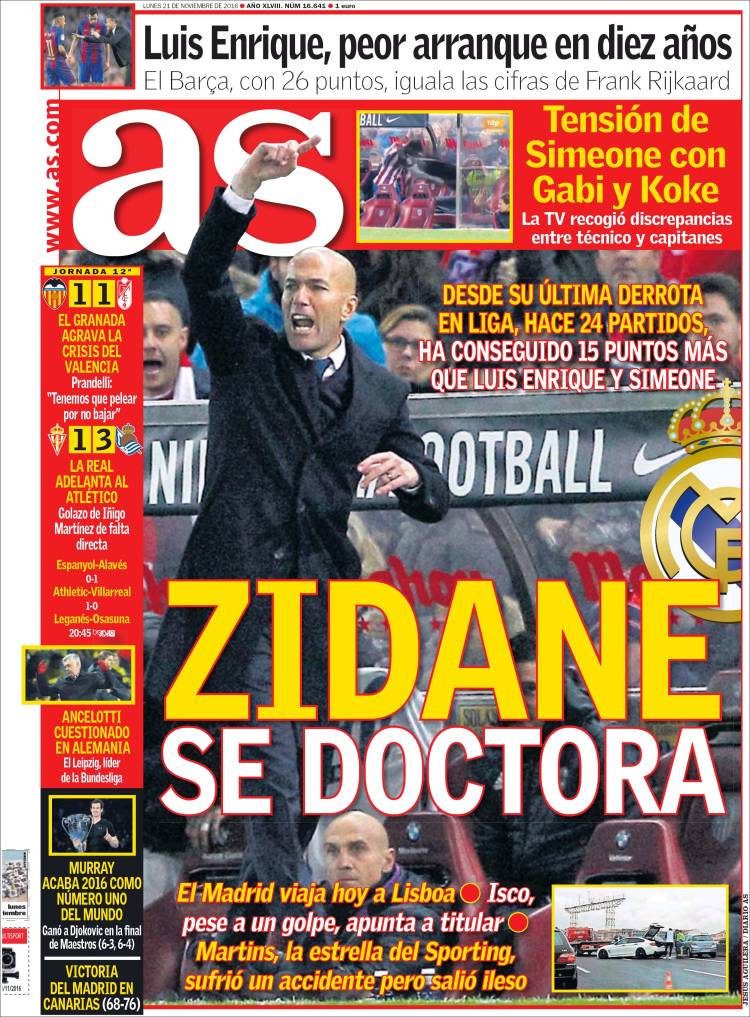 Dr Zidane
Since his last loss in La Liga 24 games ago, he has won 15 more points than Enrique and Simeone!
Real Madrid travel to Lisbon today, Isco despite a knock should start, Martins - the star of Sporting CP - suffered an accident but left unscathed
Tension between Simeone and Gabi and Koke - TV shows captains not happy with manager
Luis Enrique, worst start in ten years - 26 points, which matches the start of Frank Rijkaard
Granada continue Valencia's crisis, Prandelli: We have to fight not to go down
La Real lead Atletico in standings - a golazo from Inigo Martinez
Ancelotti questioned in Germany as RB Leipzig lead Bundesliga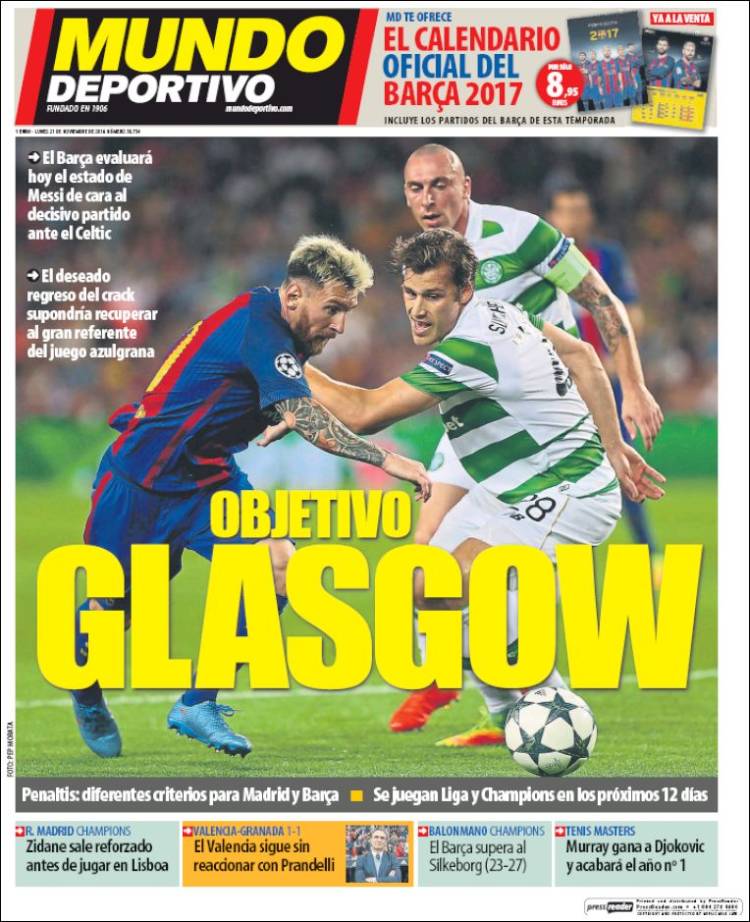 Objective Glasgow
Barca to evaluate Messi's health today before Celtic game
His return would recover the Blaugrana's game
Penalties - the critical difference between RM and Barca, both to play La Liga and Chmapions League in next 12 days
Zidane comes out stronger before Lisbon visit
Valencia - without a Prandelli reaction