Today's front-page headlines from Marca, AS and Mundo Deportivo.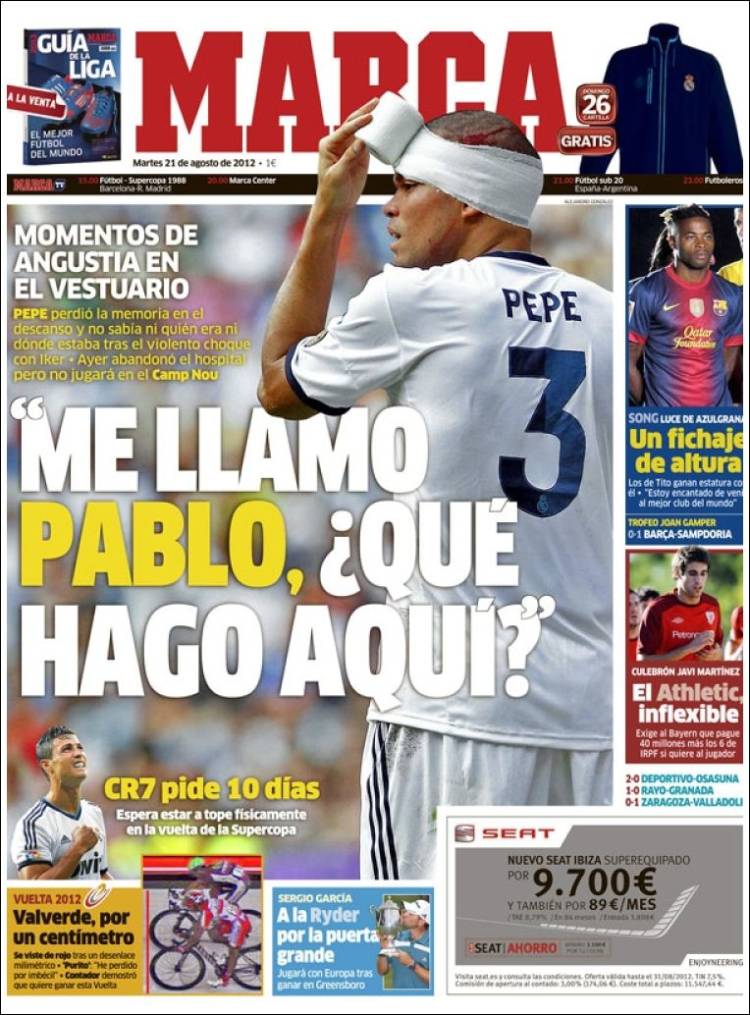 "I'm called Pablo. What am I doing here?"
Moments of anguish in the dressing room
Pepe lost his memory at half-time and did not know who or where he was after the violent clash with Iker
He left hospital yesterday but will not play at the Camp Nou
CR7 asks for 10 days: "I hope to be at my physical best for the return leg of the Supercopa"
Song wears a Blaugrana shirt - a high-class signing: Tito's men gain in stature with him
"I am happy to have come to the best club in the world"
Athletic inflexible: they demand Bayern pay €40m plus more than €6m in IRPF if they want the player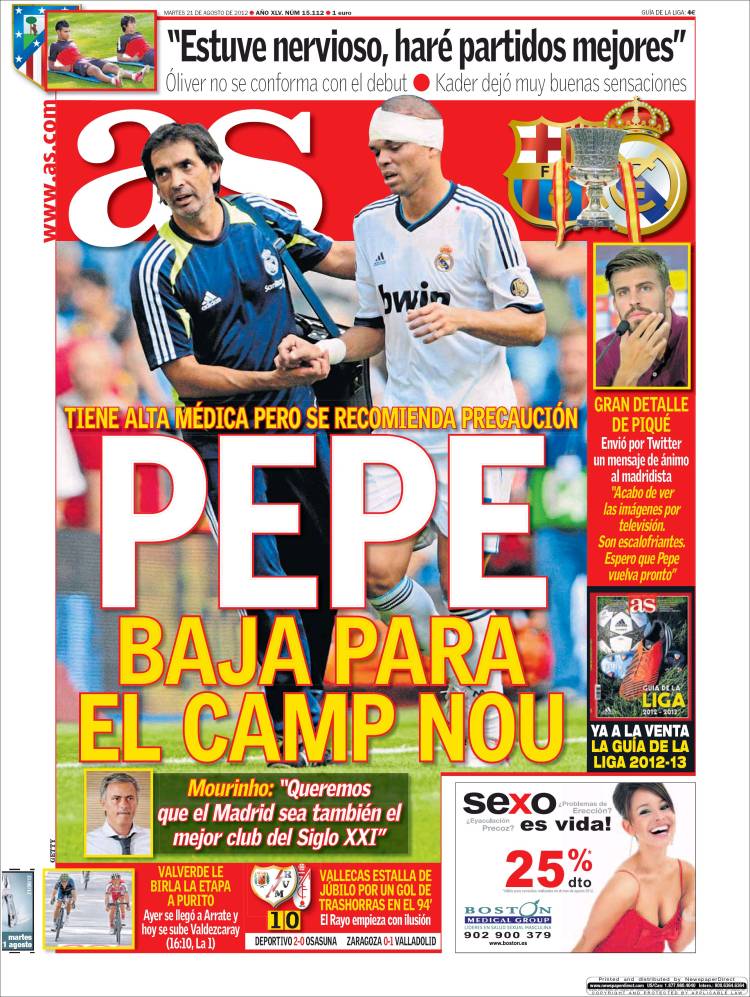 Pepe misses out at the Camp Nou: he gets the green light from the doctors but they recommend precaution
Mourinho: "We also want Madrid to be the best team of the 21st century"
"I was nervious and will have better games" - Oliver does not settle on his debut
Kader made a good impression
Great gesture from Pique: he sends a message of support to Madrid player Pepe via Twitter
"I've just seen the TV pictures. They are chilling. I hope Pepe returns soon"
Vallecas explodes with joy after Trashorras' 94th minute goal - Rayo begin with hope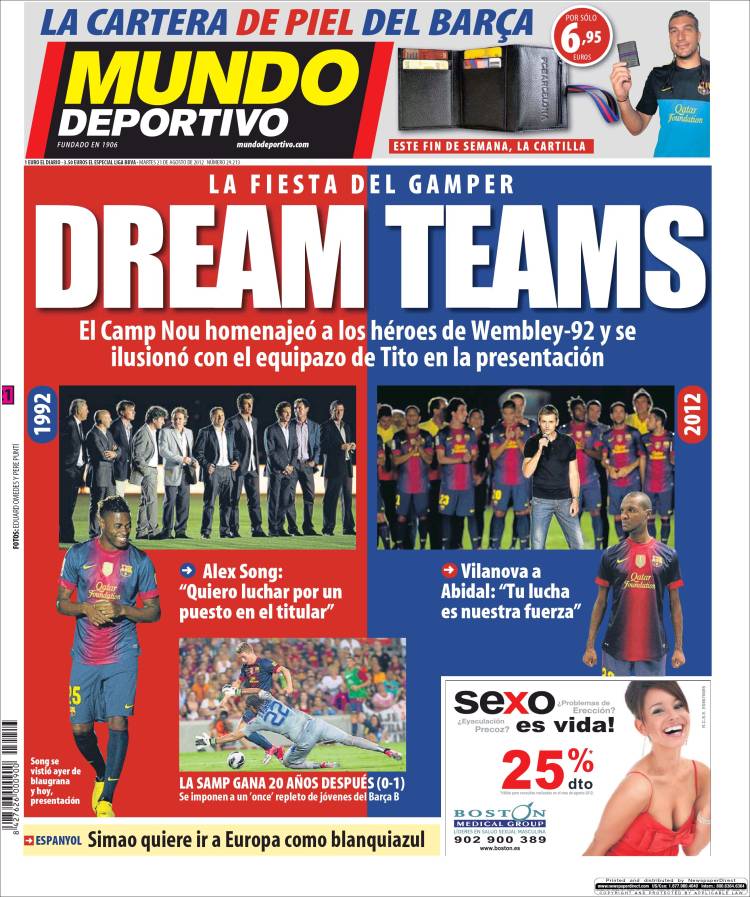 Dream Teams - the Gamper party
The Camp Nou pays tribute to the heroes of 1992 and are excited by Tito's team at the presentation
Alex Song: "I want to fight for a place in the starting line-up"
Vilanova to Abidal: "Your fight is our strength"
Samp win 20 years afterwards and impose themselves on a team full of youngsters from Barca B