Today's front page headlines from Marca, AS & Mundo Deportivo.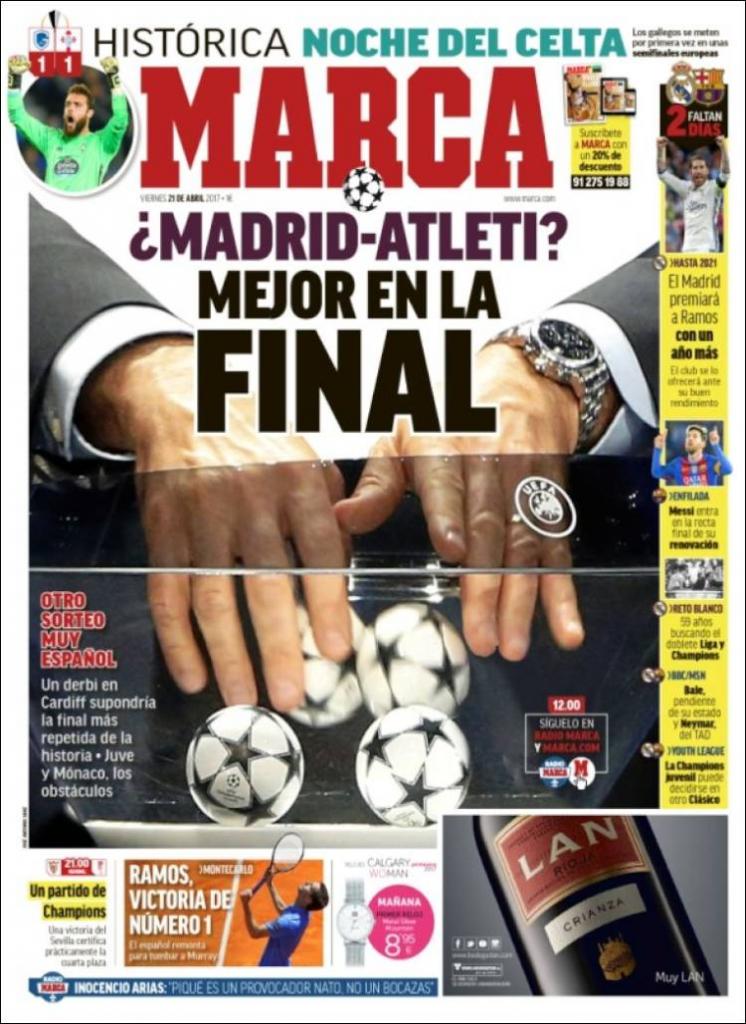 Madrid derby? Better in the final
Another Spanish lottery
A derby in Cardiff would make it the most repeated final in UCL history, Monaco and Juve the obstacles
Historic night for Celta - the Galicians qualify for their first ever European last four spot
Ramos to renew with Madrid until 2021 - he will get a one year extension due to his good performances
Messi enters final stage in renovation talks
Madrid, searching 59 years for the UCL/La Liga double
Bale may be unavailable pending fitness, Neymar suspended
Match of champions - Sevilla would virtually guarantee top 4 with Granada win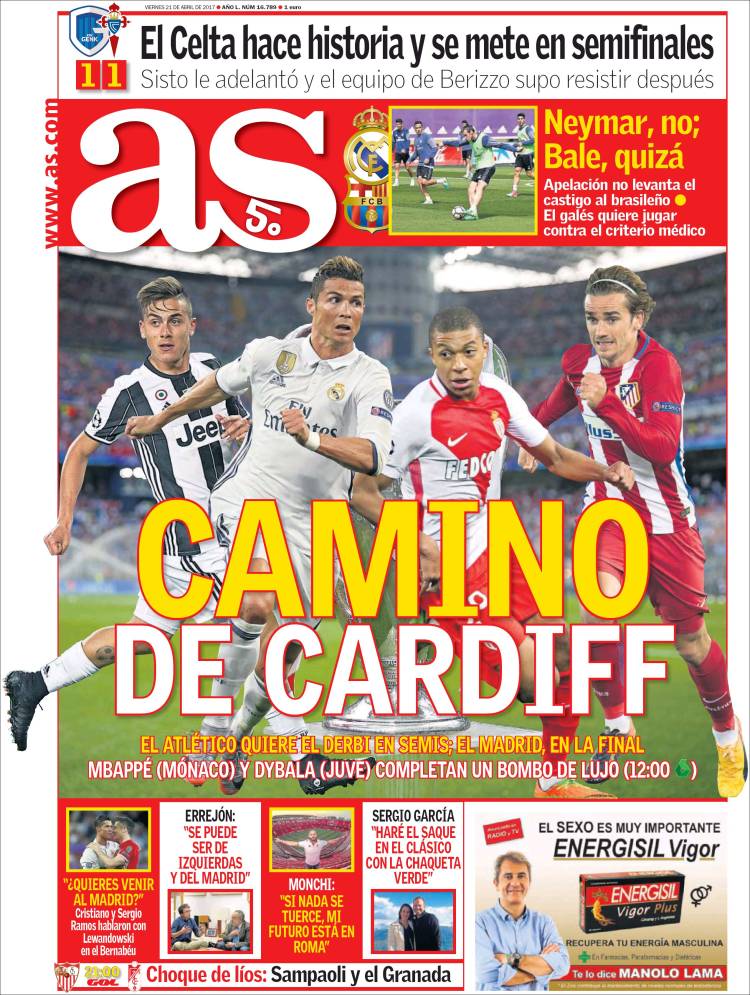 Road to Cardiff
Atletico want a Madrid derby in the semi finals, RM want it in the final
Mbappe and Dybala's sides still remain in strong last four
Celta make history and reach semi finals - Sisto goal leads team to last four in Europa League
Neymar, no, Bale, maybe - Neymar appeal on suspension fails, the Welsh forward wants to play but it's pending medical evaluation
Do you want to come to Madrid? Cristiano and Ramos spoke to Lewandowski at the Bernabeu
Monchi: If nothing goes wrong, my future is at Roma
Clash of lions: Sampaoli and Granada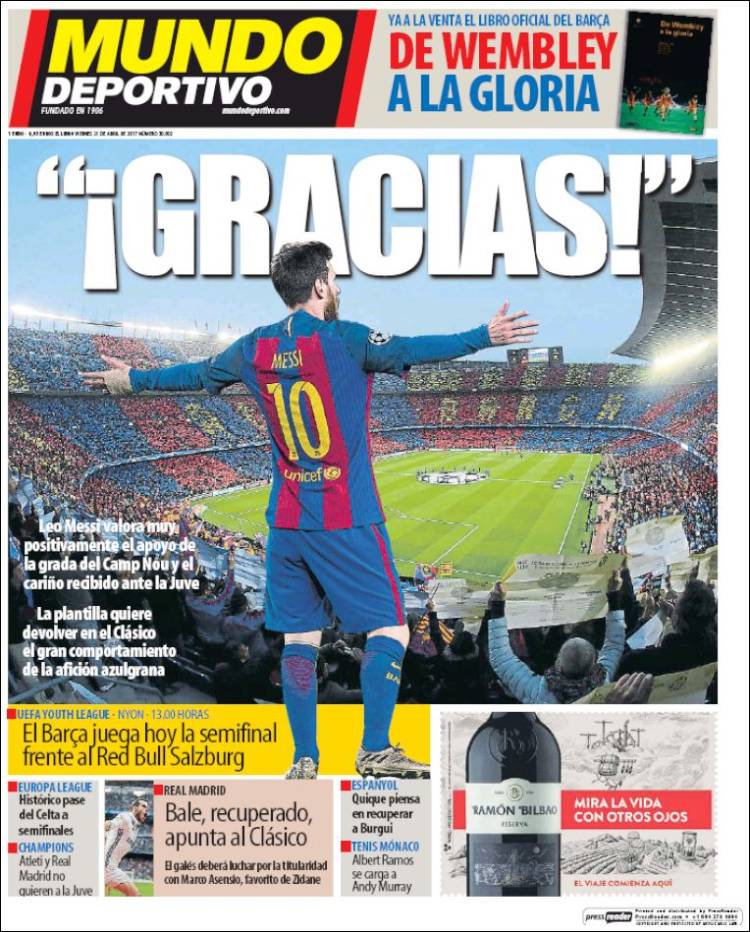 Thanks!
Lionel Messi values Barcelona's level of support against Juventus in the Camp Nou very highly
The team's main aim is to give back, via El Clasico, their gratitute to the fantastic support
Youth League - Barca today play semi final against Red Bull Salzburg
Celta's historic semi final qualification
Atletico and Real don't want Juventus
Bale, recovering, points to El Clasico - should fight for a place against Marco Asensio