Saturday's Front Page Headlines from Marca, Diario Sport and Mundo Deportivo.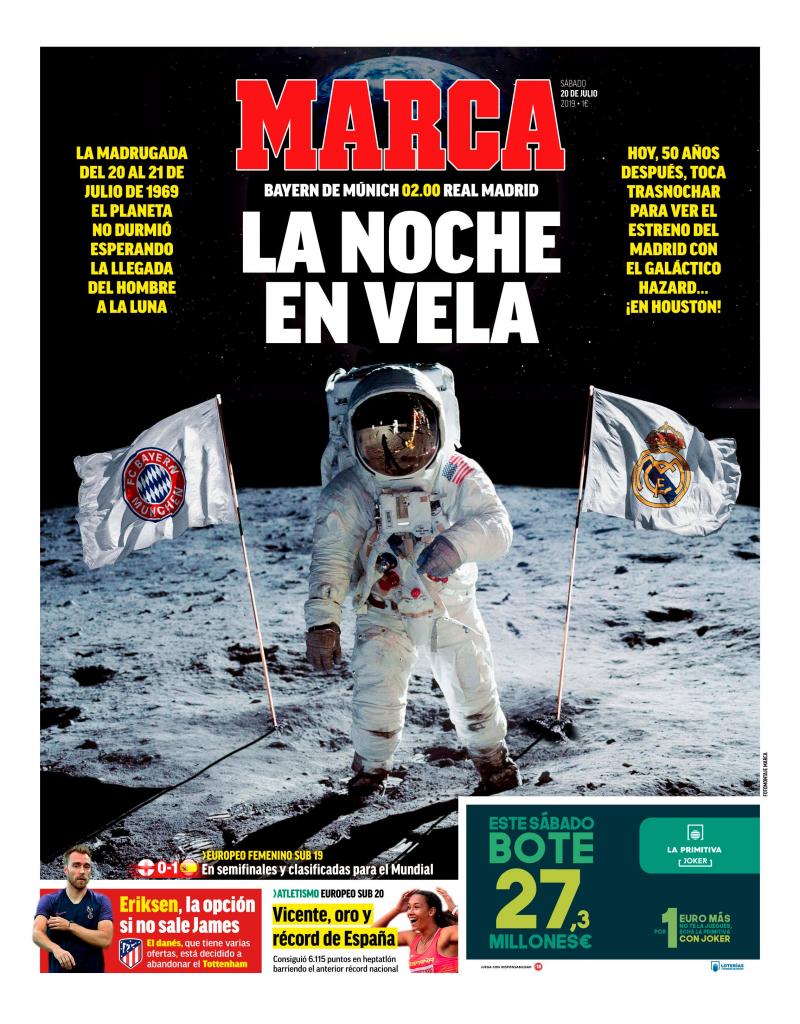 REAL MADRID: The Night Candle - The early morning game between Real Madrid and Bayern Munich in Houston, falls on the 50th anniversary of the Moon landing.
ATLETICO MADRID: Christian Eriksen could become an option if Diego Simeone fails to sign James Rodriguez from Real Madrid, although the Danish international has other offers, after stating that he wants to leave Tottenham.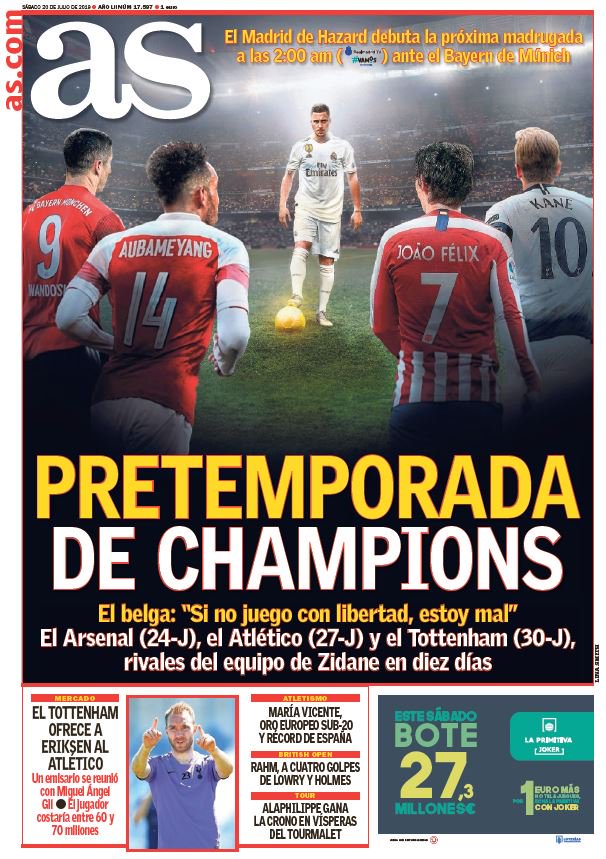 REAL MADRID: Eden hazard is set for his club debut in the early morning friendly match with Bayern Munich in Houston, as part of the International Champions Cup. Zinedine Zidane's side also face Arsenal, Atletico Madrid and Tottenham in the next ten days.
ATLETICO MADRID: Tottenham offer Christian Eriksen to Atletico Madrid, a meeting has already taken place with club CEO, with an asking price of €60-70m from Tottenham.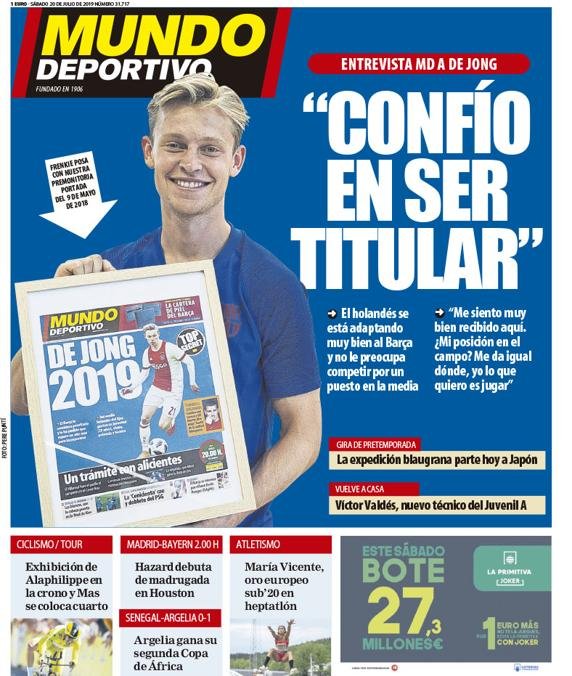 FC BARCELONA: De Jong: 'I believe I will be in the first team' - The Dutch international is adapting well to life at FC Barcelona, and is not preoccupied with battling for his midfield place.
FC BARCELONA: De Jong 'I don't know where I will be play this season, but the important thing is being in the team'.
REAL MADRID: Eden Hazard is set for his Real Madrid debut in their friendly game with Bayer Munich.