Today's front page headlines from Marca, AS & El Mundo Deportivo, in English!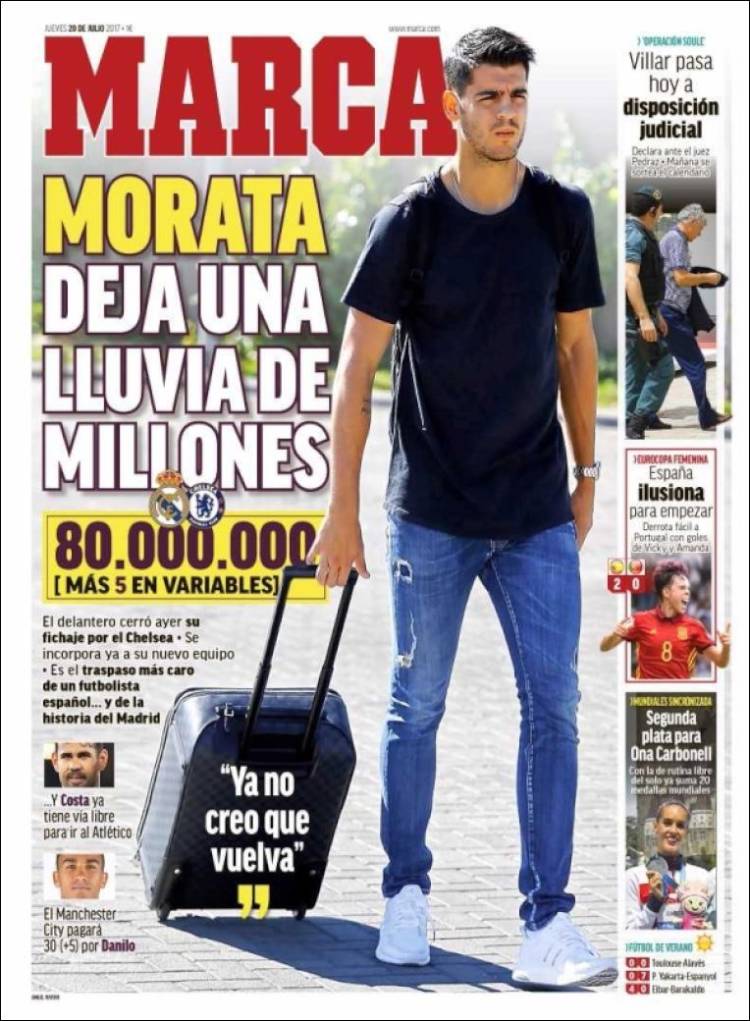 Morata makes it rain millions!
He joins CFC for 80m + 5m in variables
Agreed Chelsea move yesterday, leaves as the biggest transfer in Spain's and Real Madrid's history
And Costa is already free to join Atletico
Man City pay 30m +5m for Danilo
Villar to go in front of jury today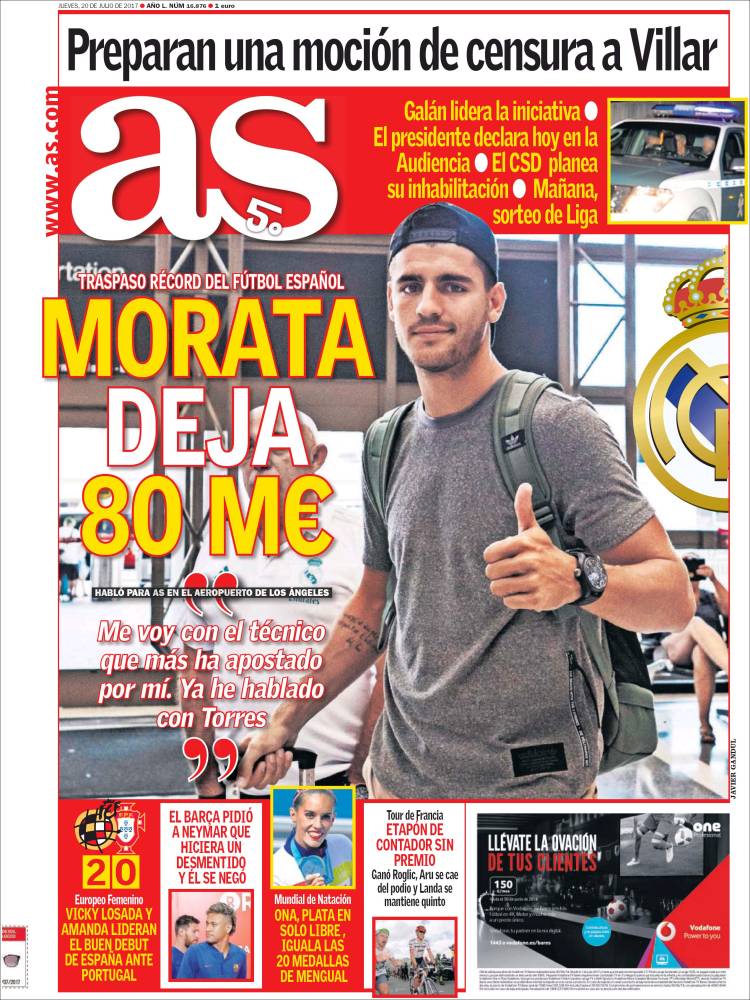 Morata for 80m
"I'm going to the manager who's bet the most on me. I've already talked with Torres"
Spanish football's new record sale
Preparation of motion to censure Villar
Barcelona asked Neymar to deny PSG rumours and he refused