Today's front-page headlines from Marca, AS and Mundo Deportivo.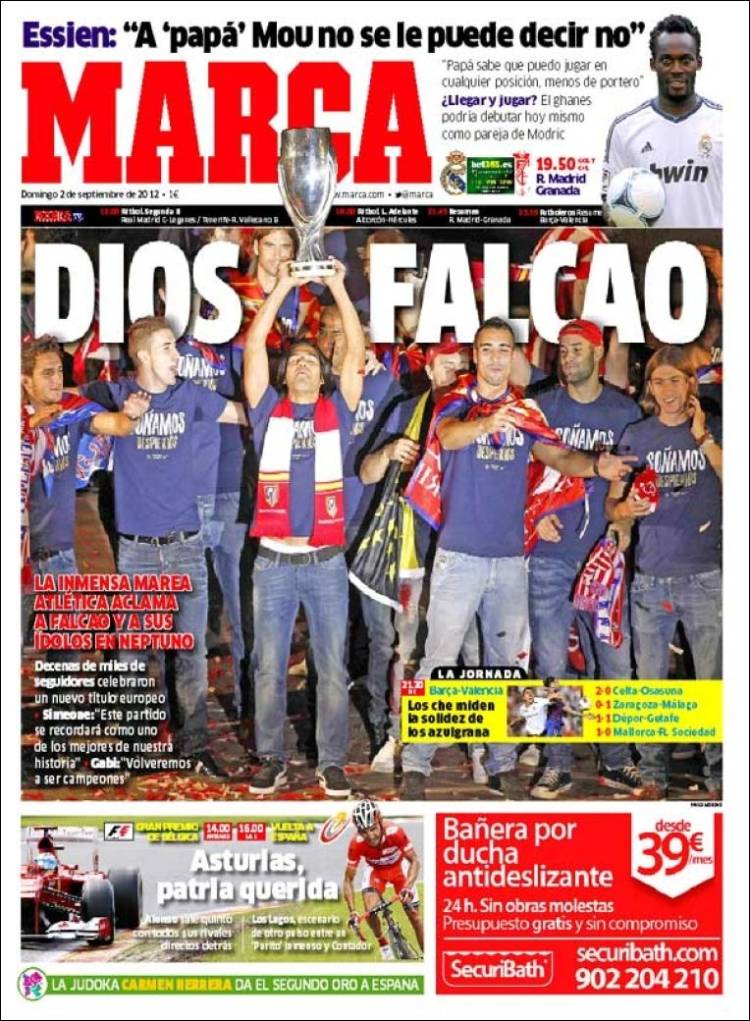 Falcao the God
An immense tide of Atletico fans acclaim Falcao and their idols in Neptune Square
Thousands of supporters celebrate a new European title
Simeone: "This game will be remembered as one of the best in our history"
Gabi: "We will be champions again"
Essien: "I couldn't say no to 'father' Mourinho"
"Father' knows I can play in any position except goalkeeper"
Arrive and play? The Ghanaian could make his debut immediately and be paired with Modric
Los Che face La Blaugrana's solidity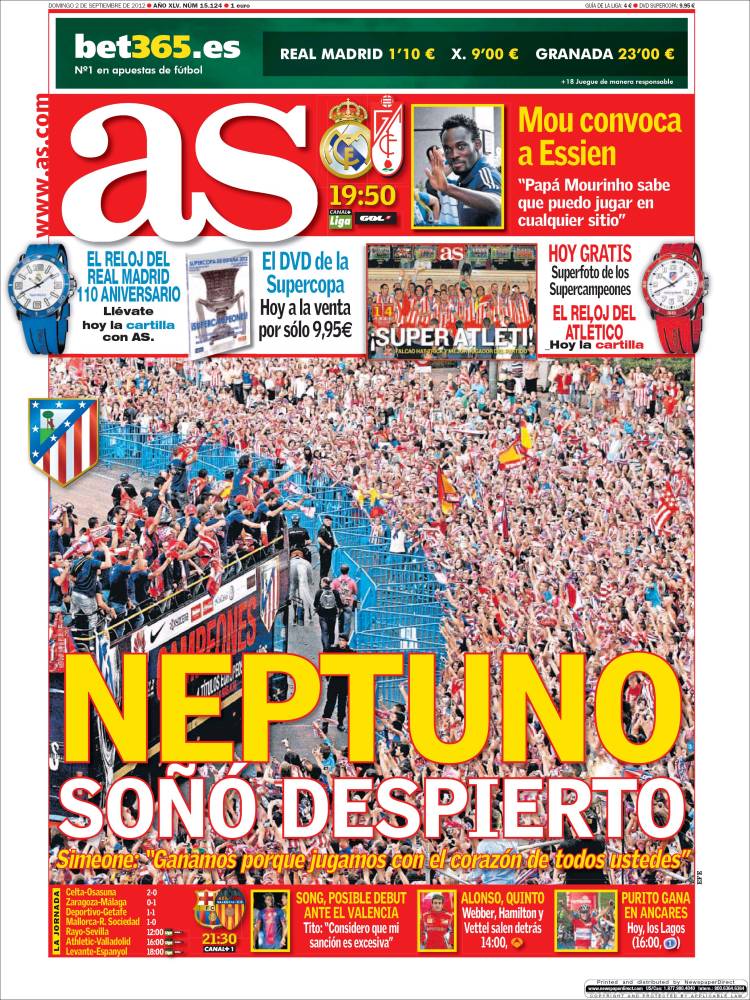 Neptune Square wide awake
Simeone: "We won because we played with all of your hearts"
Mou selects Essien: "Father Mourinho knows I can play anywhere"
Song, possible debut against Valencia
Tito: "I consider my ban excessive"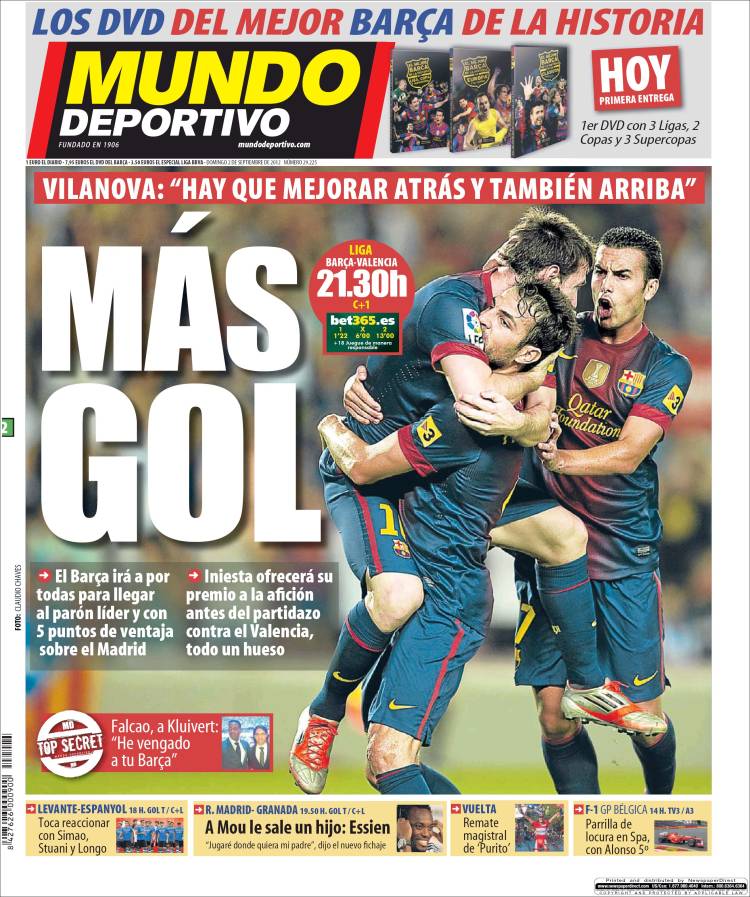 More goals
Vilanova: "We need to improve at the back as well as up front"
Barca will go all out to enter the break with a five-point advantage over Madrid
Iniesta will dedicate his award to the fans before the full-blooded match against Valencia
Levante-Espanyol: reaction a must with Simao, Stuani and Longo
Mou gets his son Essien:"I'll play where my father wants me to," says the new signing
Falcao to Kluivert: "I have avenged your Barcelona"