Today's front-page headlines from Marca, AS and Mundo Deportivo…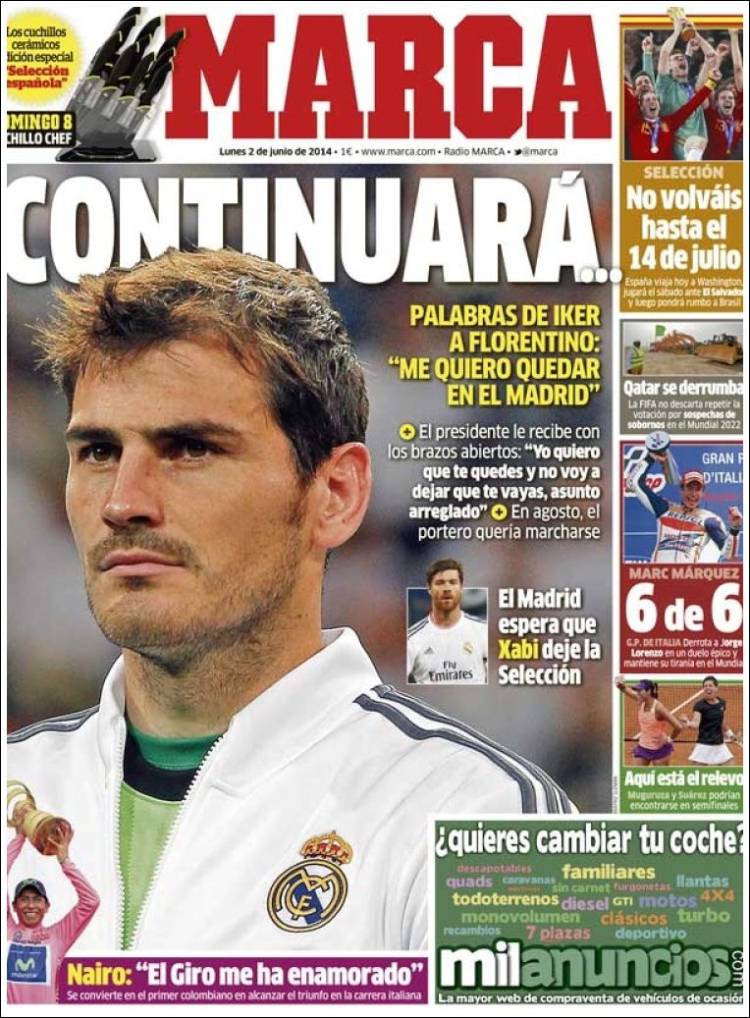 He will stay
Iker tells Florentino: I want to stay at Madrid
The President welcomes the news with open arms: I want you to stay, I won't let you leave, problem solved.
In August the goalkeeper wanted to leave
Madrid hope that Xabi will leave the national team
Don't come back until July 14: Spain travel to Washington today to play El Salvador on Saturday before heading to Brazil
Qatar collapses: FIFA does not rule out voting again following bribery claims over the 2022 World Cup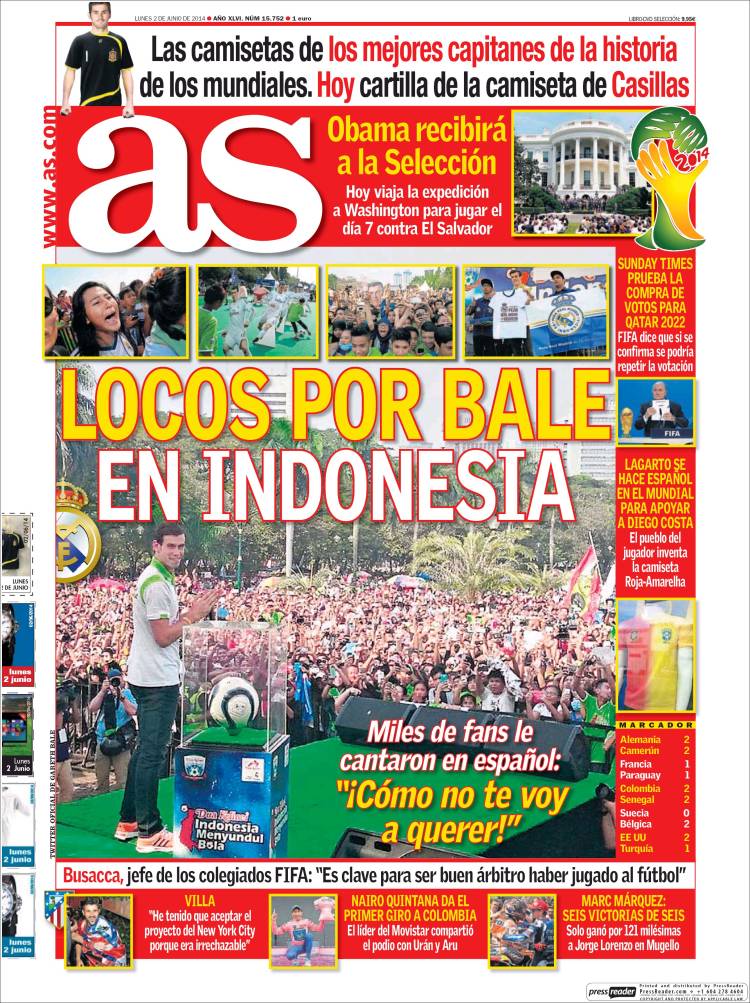 Indonesia goes crazy for Bale: Thousands of fans chant in Spanish 'How can we not love you?
Obama will welcome the national team: Spain travel to Washington today to play El Salvador on the 7th.
The Sunday Times questions the Qatar vote: FIFA confirms they could repeat the voting process.
Lagarto becomes Spanish during the World Cup to support Diego Costa: The players' town creates a half and half shirt
Busacca, head of referees for FIFA, says the key to being a good referee is to have played the game
Villa: I have to accept the offer from New York, it was irresistible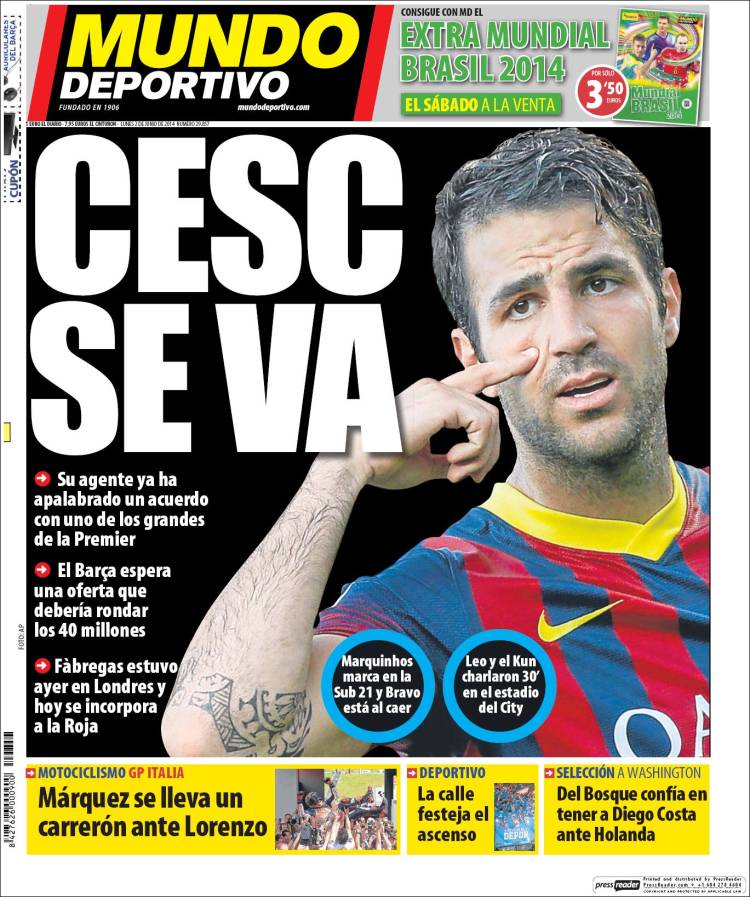 Cesc on his way
His agent already has a verbal agreement with a top English club
Barca hope for an offer in the region of €40m
Fabregas was in London yesterday and will join up today with La Roja.
Marquninhos scores for the Under 21's but the Bravo deal is on the verge of collapse
Leo and Kun chat for 30 minutes at Man City's ground.
Spain in Washington: Del Bosque confident in having Diego Costa for Holland
Deportivo celebrate promotion in the streets