Today's front-page headlines from Marca, AS and Mundo Deportivo.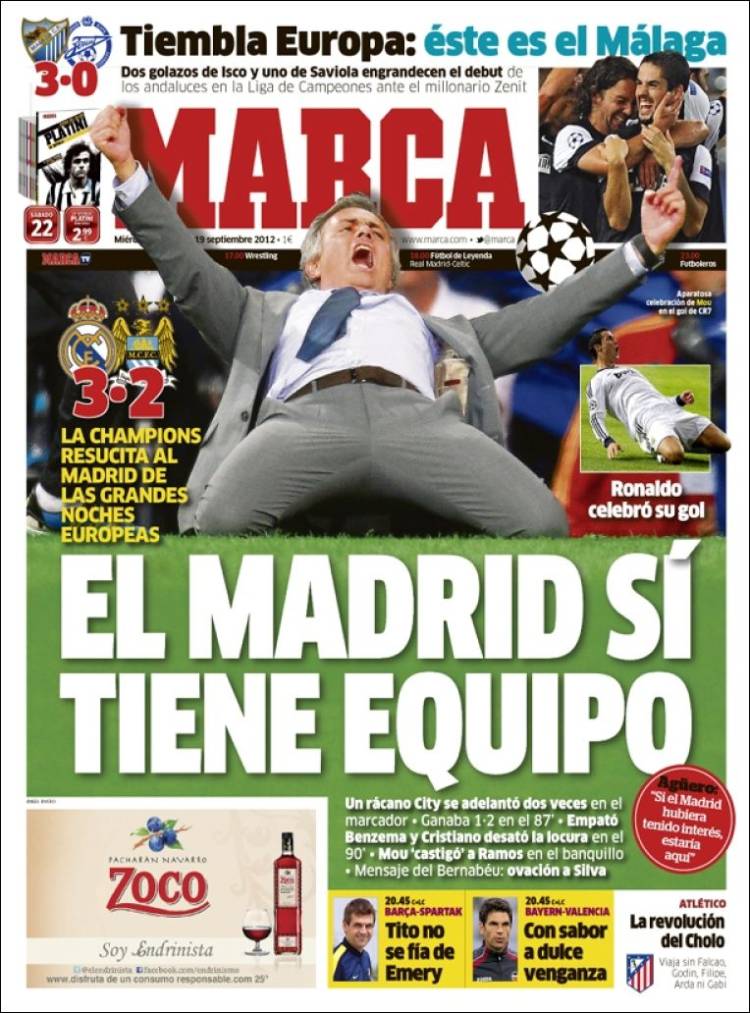 Yes, Madrid has a team!
The Champions League brings back the great European nights to Madrid
City take the lead twice: they were 2-1 ahead on 87 minutes
Benzema equalises and Cristiano unleashes madness in the 90th minute
Mou punishes Ramos with a place on the bench
Message from the Bernabeu: ovation for Silva
Europe trembles: this is Malaga
Two great goals from Isco and one from Saviola make it a great Champions League debut for the Andalusians against the millionaires of Zenit
Barca-Spartak: Tito not fixed on Emery
Bayern-Valencia: With the sweet taste of revenge
Cholo's revolution: he travels without Falcao, Godin, Filipe, Arda and Gabi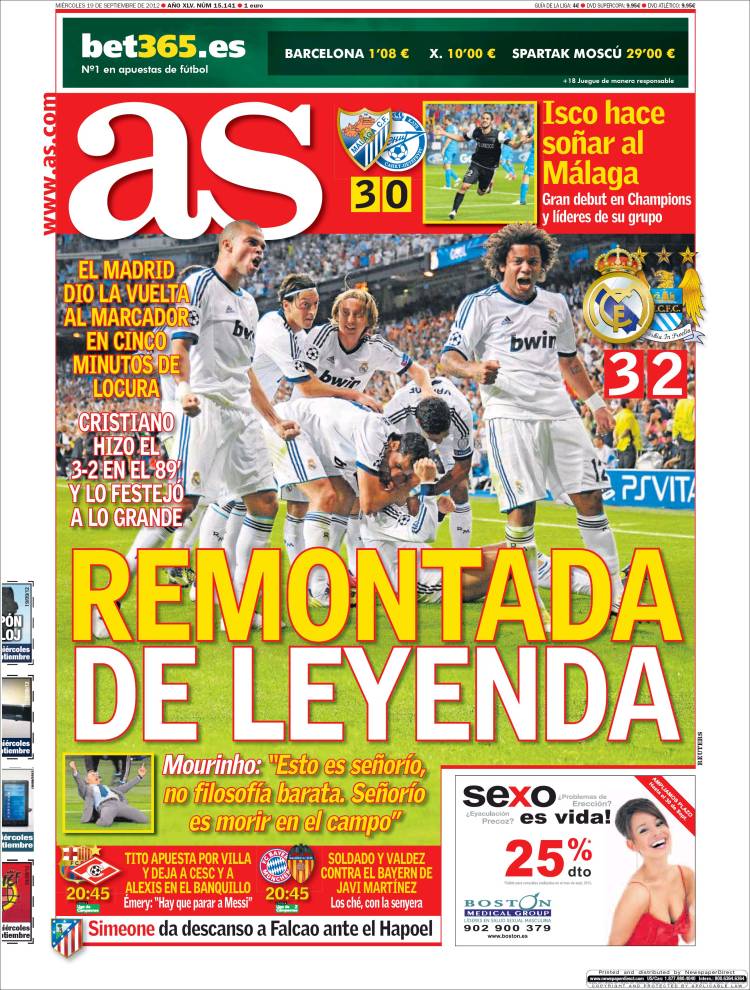 Legendary comeback: Madrid turn the scoreline around in five minutes of madness
Cristiano made it 3-2 on 89 minutes to start a big celebration
Mourinho: "This is seniority not cheap philosophy. To be senior you have to die on the pitch"
Isco makes Malaga dream: great Champions League debut and group leaders
Tito counts on Villa while leaving Cesc and Alexis on the bench
Emery: "We have to stop Messi"
Soldado and Valdez against Javi Martinez's Bayern
Simeone rests Falcao against Hapoel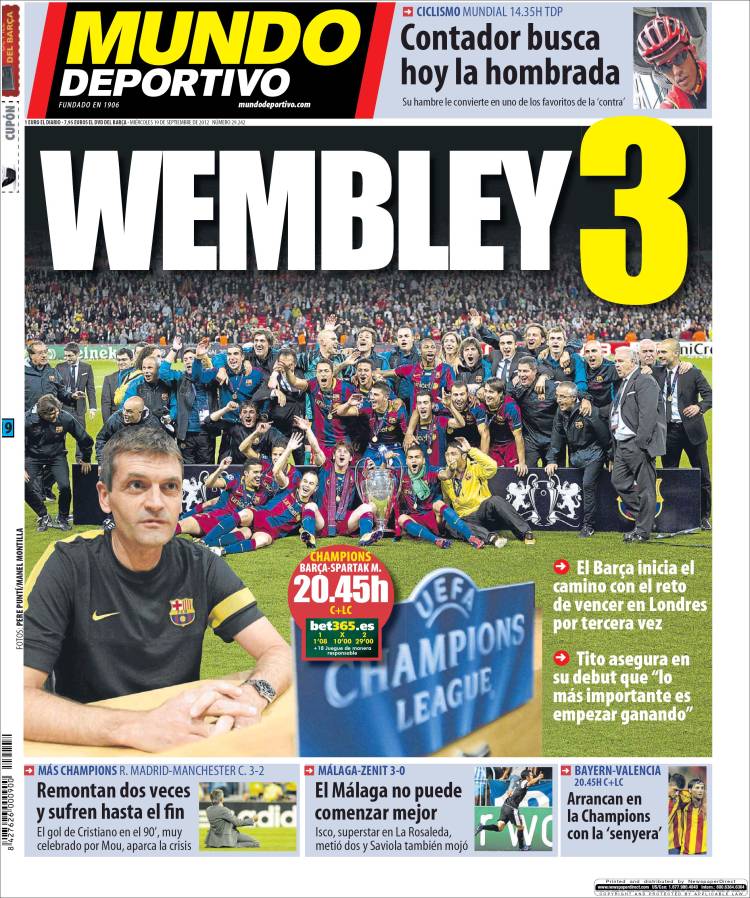 Wembley 3
Barca set out with the challenge of winning in London for a third time
Tito insists that on his debut 'the most important thing is to win'
They come back twice and suffer to the end: Cristiano's 90th minute goal, celebrated by Mou, puts the crisis on hold
Malaga could not have started better: Isco, superstar in La Rosaleda, scores twice and Saviola also
Valencia start in the Champions League wearing the 'senyera'