Today's front-page headlines from Marca, AS and Mundo Deportivo.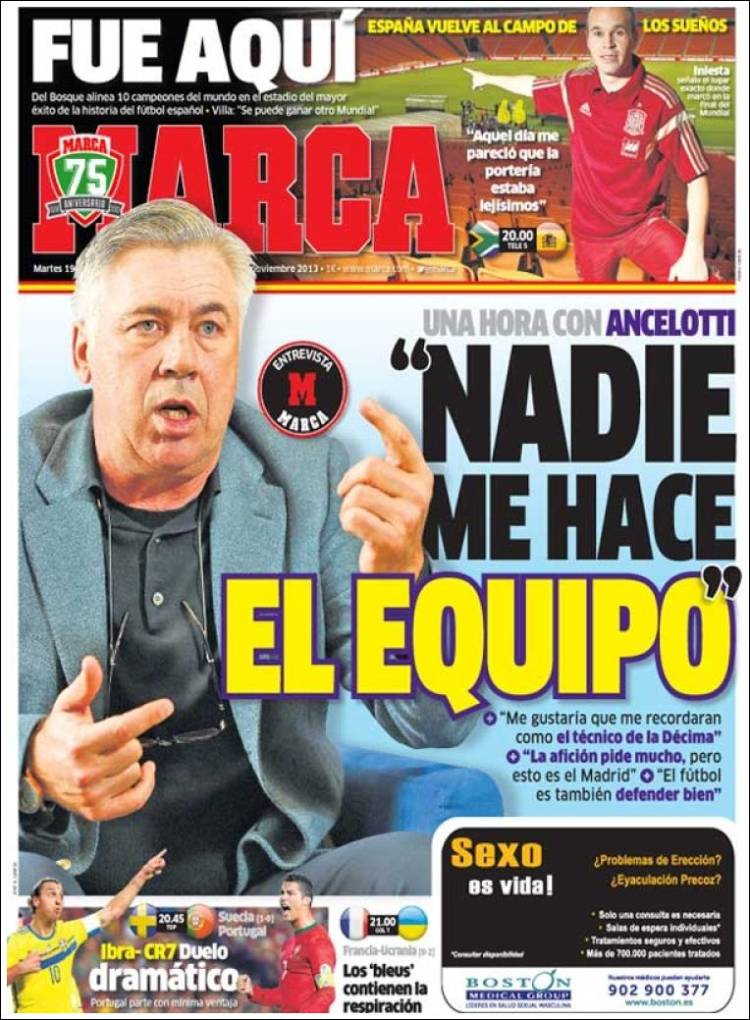 "Nobody chooses my team" Ancelotti
"I would like to be remembered as the coach that won La Decima"
"The fans ask for a lot, but this is Madrid"
"Football is also about defending well"
It was there...Spain return to the field of dreams
Del Bosque lines up 10 of his world champions in the stadium where the greatest piece of Spanish football history was achieved
Villa: "We can win another World Cup"
"That day it seemed that the goalkeeper was far away"
Ibra v CR7, a dramatic duel
Portugal start with the smallest of advantages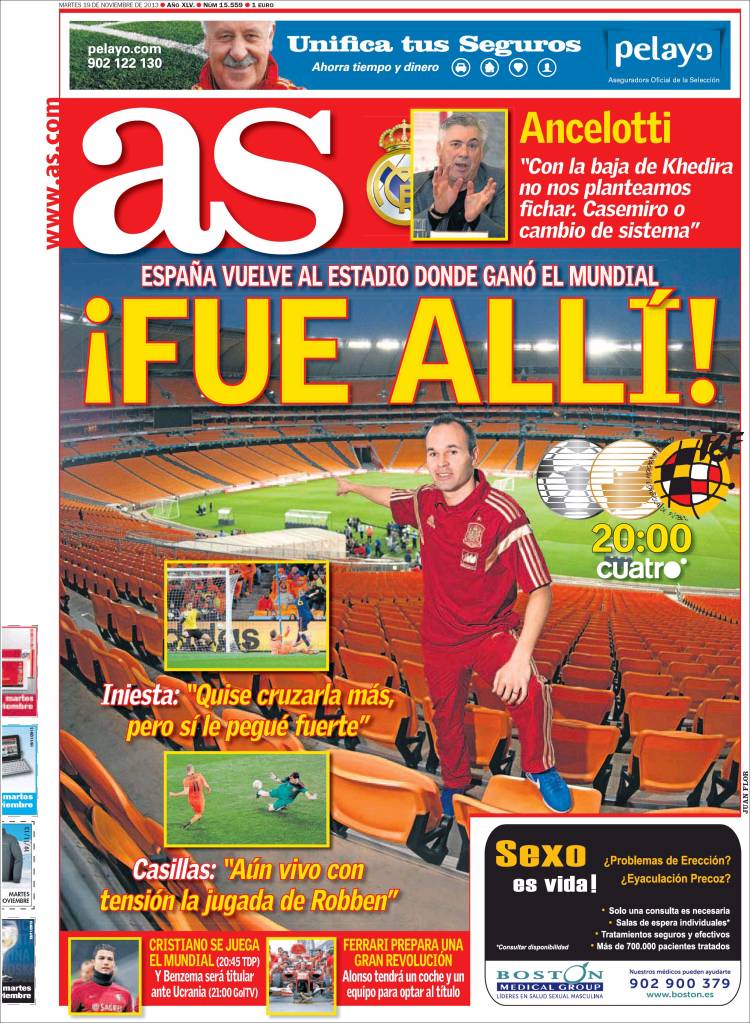 It was there...
Spain return to the field where they won the World Cup
Iniesta: "I want to cross the ball more, but, I just hit it hard"
Casillas: "It still seems so real that play by Robben"
Ancelotti: "With Khedira's injury, we are not planning to sign another player. Casemiro or a change of system"
Cristiano playing for a World Cup spot
Benzema will start against Ukraine
Ferrari prepare for a great revolution
Alonso will have a car and the team will be ready to challenge for the title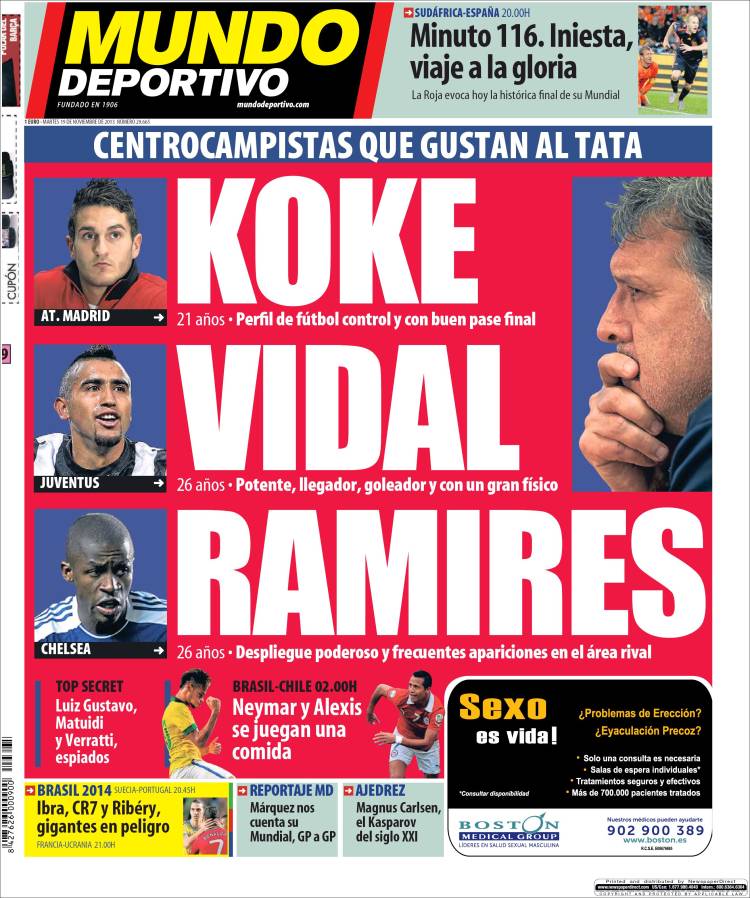 Midfielders that Tata likes
Atletico Madrid's Koke, he has great control of the ball and can make the final pass
Juventus' Vidal, powerful, box-to-box, scores goals and is great physically
Chelsea's Ramires, tireless and powerful and likes to show up in the box
Top Secret: Luis Gustavo, Matuidi and Verratti are being spied on
Brazil v Chile: Neymar v Alexis meet in a star-studded friendly
Brazil 2014: Ibra, CR7, Ribery, giants in danger
South Africa v Spain: '116 minute, Iniesta, and glory
La Roja evoke memories of the final of the World Cup today