Today's front-page headlines from Marca, AS and Mundo Deportivo.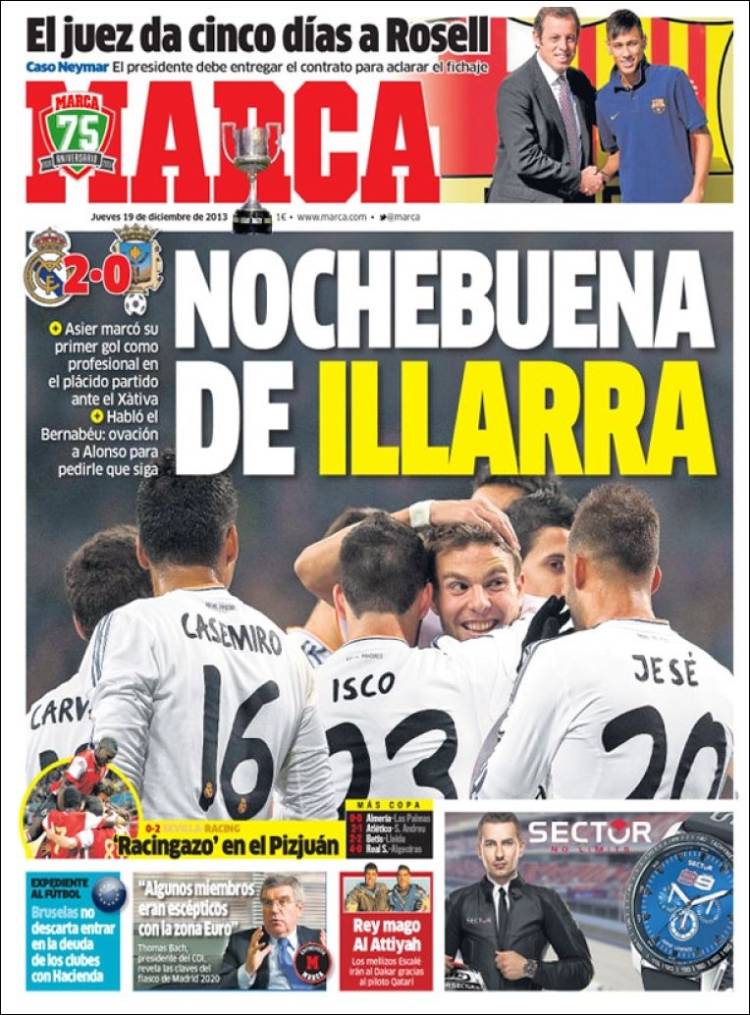 A great night for Illarra
Asier scored the first goal like a professional in a comfortable game against Xativa
He spoke to the Bernabeu: an ovation to Alonso to ask him to continue
The judge gives five days to Rosell
The Neymar case: The President has to deliver the contract to clarify things
Football under investigation: Brussels does not discard reporting clubs to the tax office
"Some members are sceptical about the Euro zone", Thomas Bach, the President of COI.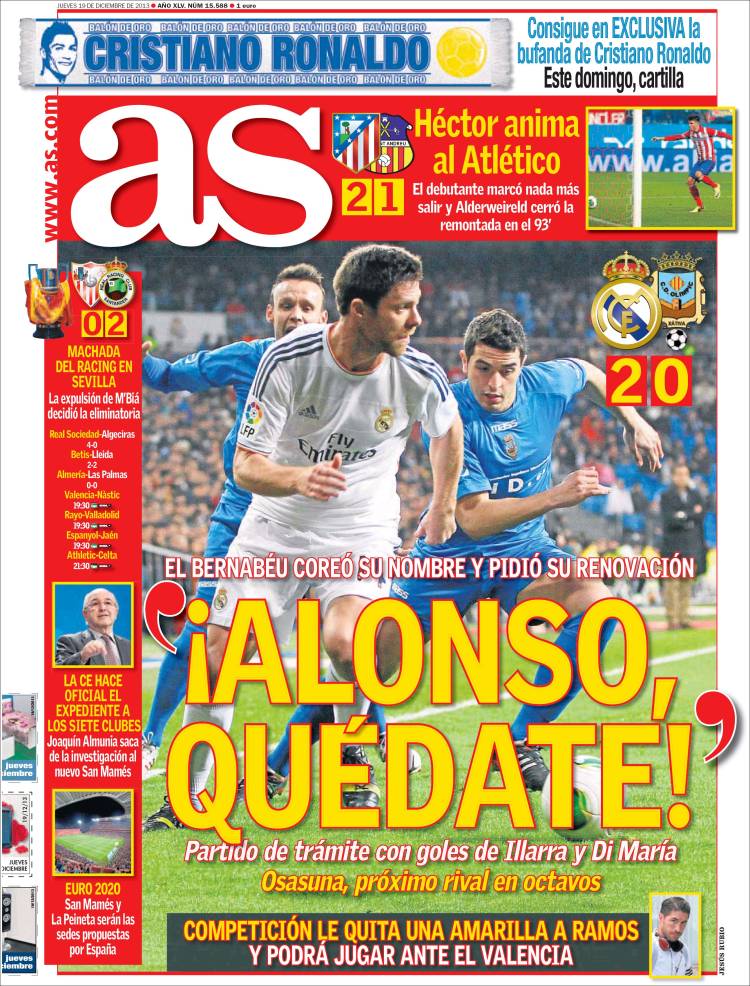 "Stay Alonso"
The Bernabeu sings his name and asks him to renew
Madrid win with goals for Illarra and Di Maria
Osasuna are next
The Competition Comittee drops Ramos' first yellow card against Osasuna so he will be able to play against Valencia
Hector lights up Atletico
The debutant scored and Alderweireld closed out the comback late on
Euro 2020: San Mames and La Peineta are candidates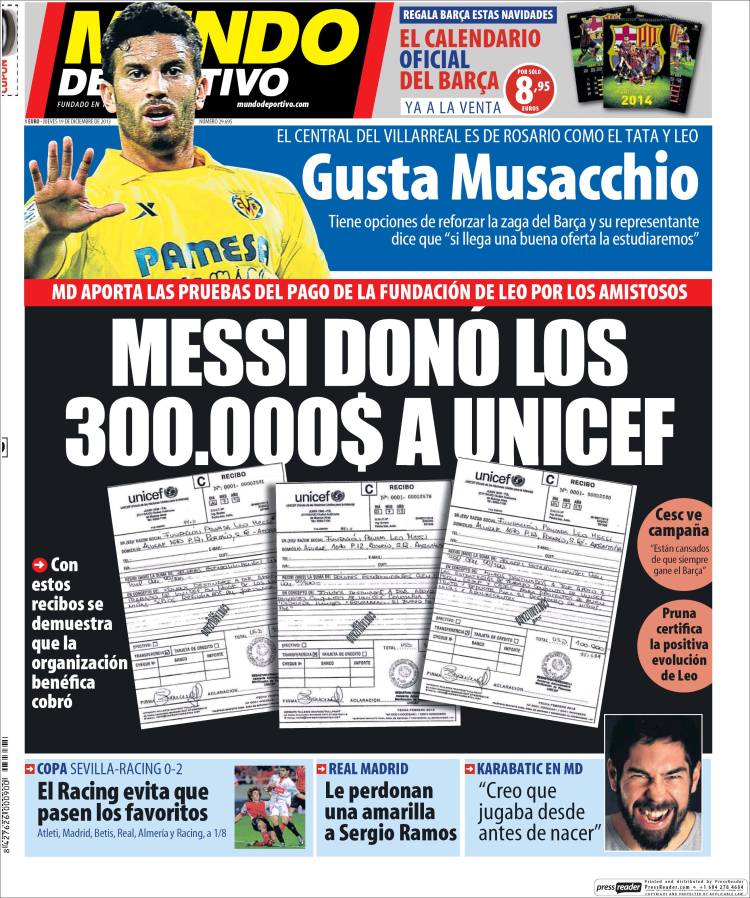 Messi gave €300,000 to Unicef
With these receipts it shows to who the money went
Cesc sees a campaign: "They are tired that Barca always win"
Musacchio is on the radar
The Villarreal defender is liked a lot by Tata and Leo
His agent says if an offer comes they will study it
Racing dump the favourites
Real Madrid: Ramos yellow card is pardoned