Today's front-page headlines from Marca, AS and Mundo Deportivo.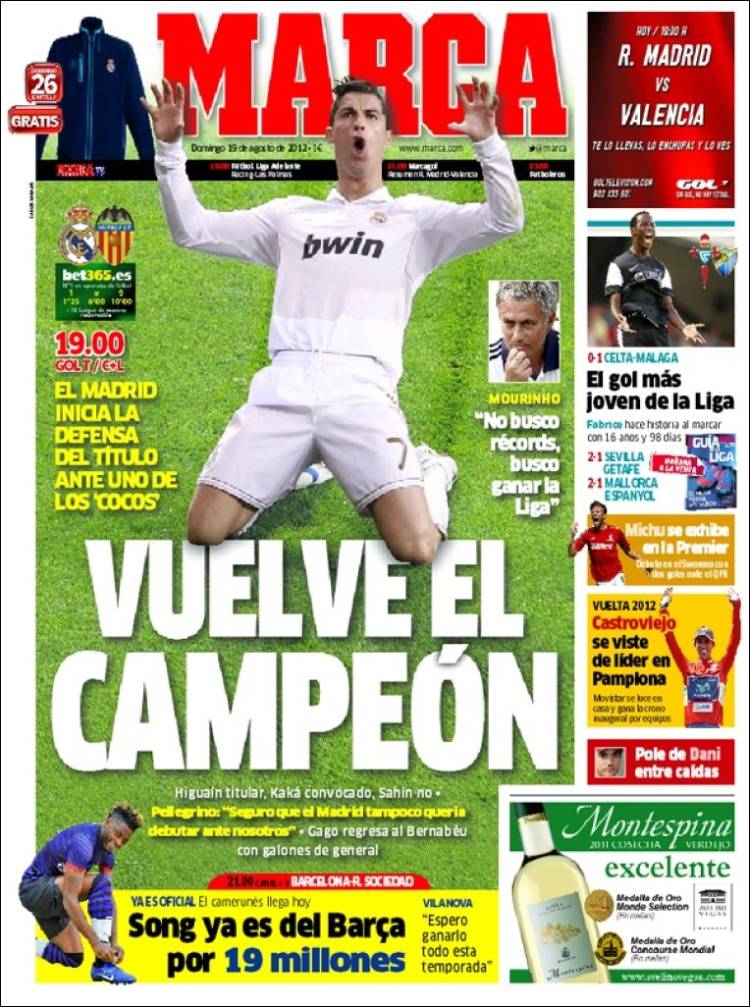 The champions return: Madrid begin the defence of their title against one of the big guns
Mourinho: "I'm not looking for records. I'm looking to win La Liga"
Higuain in the starting line-up, Kaka in the squad, Sahin no
Pellegrino: "I'm sure Madrid would rather not have played us in the first game"
Gago returns to the Bernabeu
Celta 0 Malaga 1: the youngest goalscorer in La Liga - Fabrice makes history at 16 years and 98 days
Michu puts on a show in the Premier League: he marks his debut with two goals against QPR
Song is now a Barca player: it is official and the Cameroon international will arrive today
Vilanova: "I hope to win everything this season"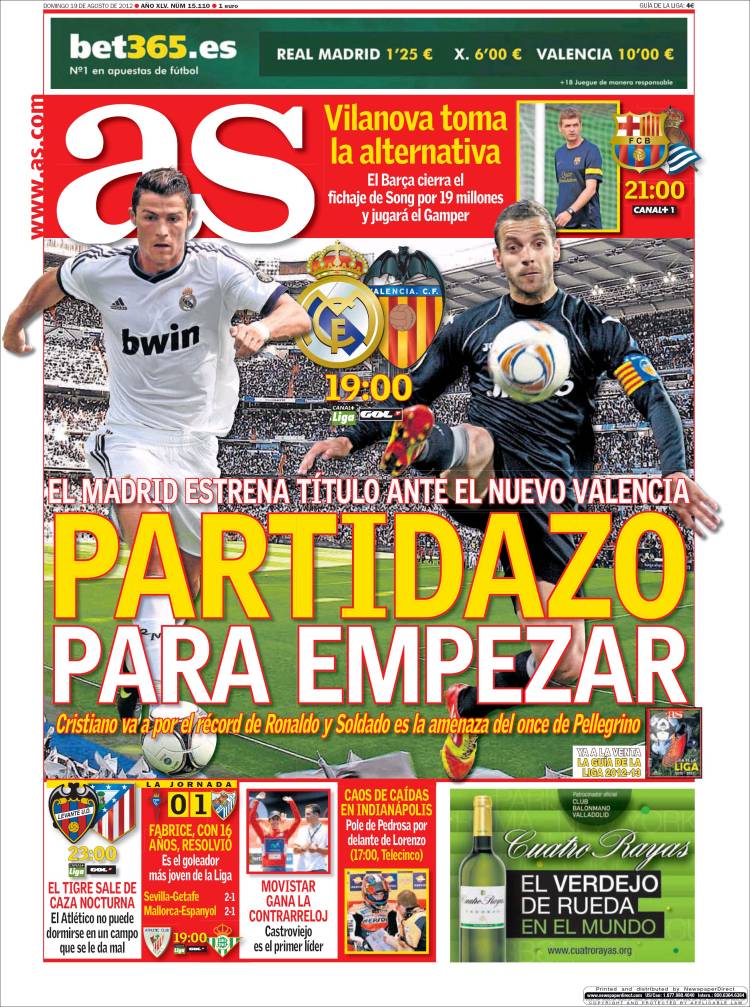 A great game to begin with
Madrid launch their title bid against the new Valencia
Cristiano goes for Ronaldo's record and Soldado is the threat in Pellegrino's line-up
Vilanova opts for the alternative: Barca seal Song's €19m signing and he will play in the Gamper
The Tiger goes hunting at night: Atletico cannot afford to sleep at a ground that is traditionally bad for them
Fabrica, at 16, settles it - he is La Liga's youngest goalscorer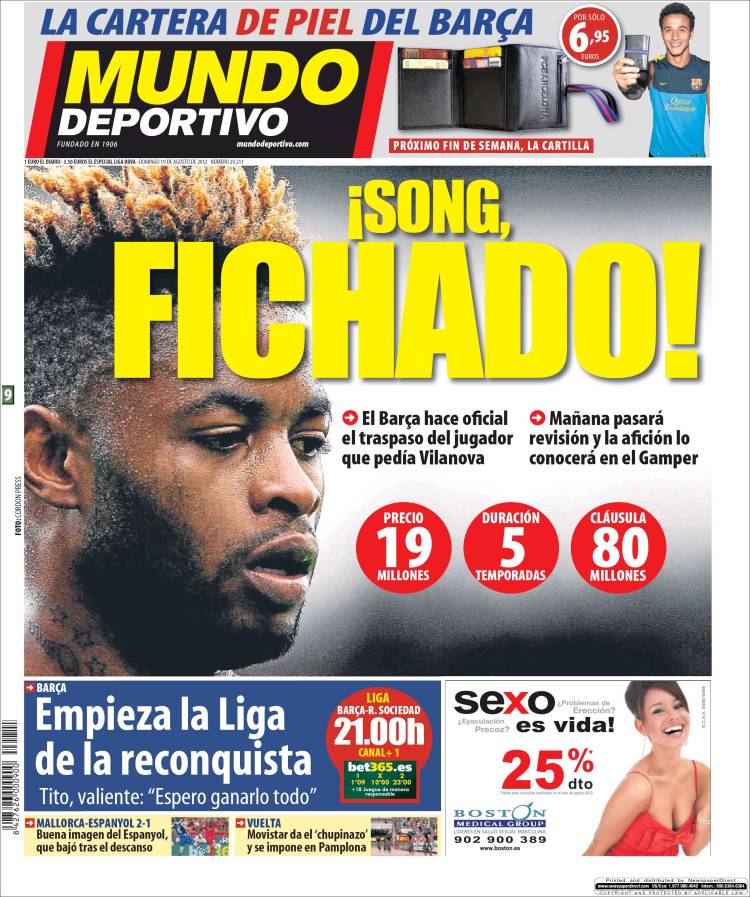 Song, signed!
Barca make the transfer of the player Vilanova asked for official
He will have a medical tomorrow and the fans will get to know him at the Gamper
€19m signing, five-year contract, €80m rescission clause
The reconquest of La Liga begins
Tito, brave: "I hope to win everything"
Good showing from Espanyol, who go down after the break