Today's front page headlines from Marca, AS & Mundo Deportivo.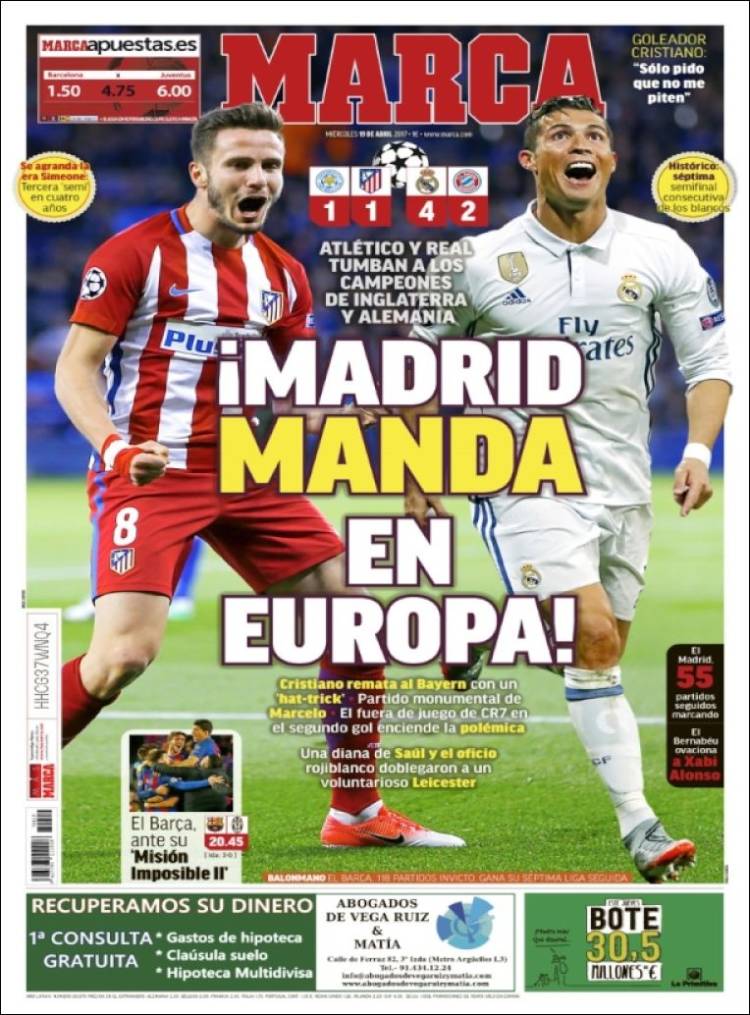 Madrid in charge of Europe
Atleti and Real Madrid beat English and German champions
3rd Atleti semi final in 4 years, Real Madrid historic 7th consecutive semi final
Ronaldo: I only ask you don't whistle me
Cristiano Ronaldo returned to score a hat-trick against Bayern, Marcelo was superb, Ronaldo second goal highly controversial
A bulls-eye header from Saul was enough for dutiful Atleti against a willing and hard-working Leicester
Madrid have now scored in 55 consecutive games; Xabi Alonso got a standing ovation at the Bernabeu
Barca embark on 'Mission Impossible II'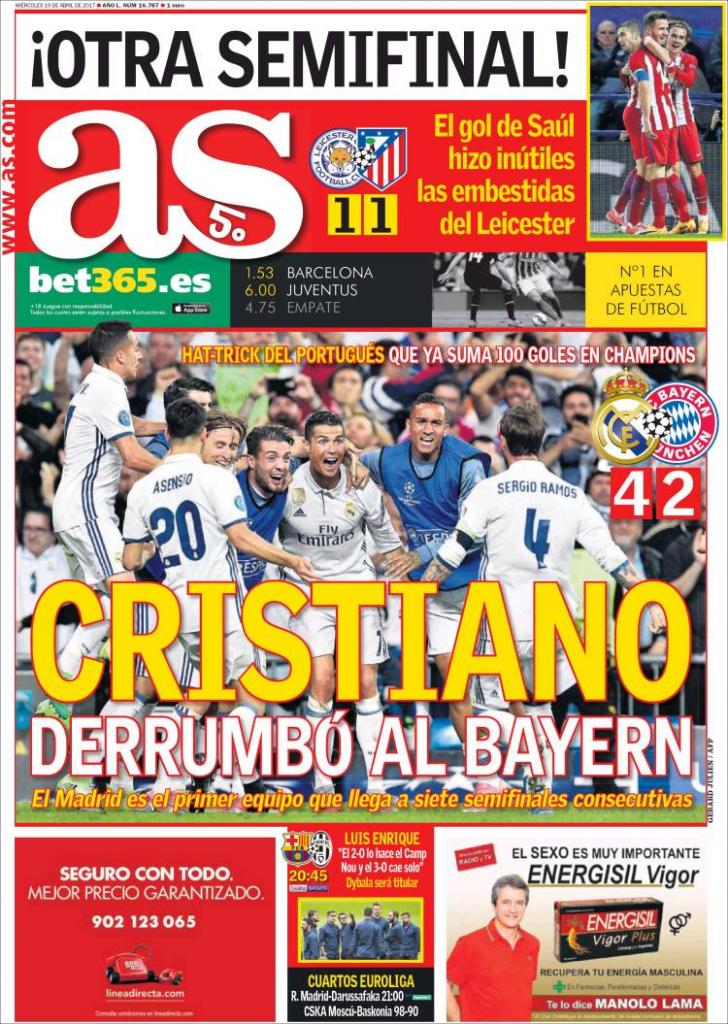 Cristiano overthrows Bayern
A hat-trick for Ronaldo and 100 Champions League goals
Madrid are the first team to reach seven consecutive semi-finals
Another semi final! - Saul's goal made useless the efforts of Leicester
Luis Enrique believes in comeback - Dybala to lead Juventus attack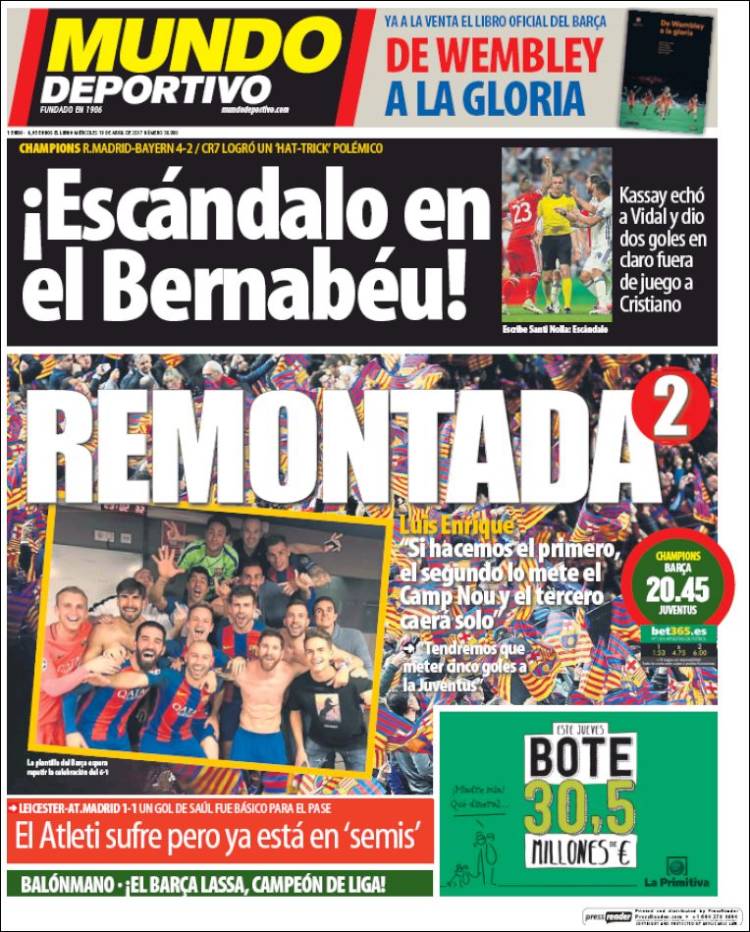 Comeback part 2
"If we get the first, the second will ignite the Camp Nou and the third will come"
"We will have to score 5 goals to beat Juve"
Scandal in the Bernabeu! - referee Kassai sends off Vidal and awards 2 offside goals to Ronaldo
Atleti suffer but reach the last four - a goal from Saul enough for qualification