Today's front-page headlines from Marca, AS and Mundo Deportivo.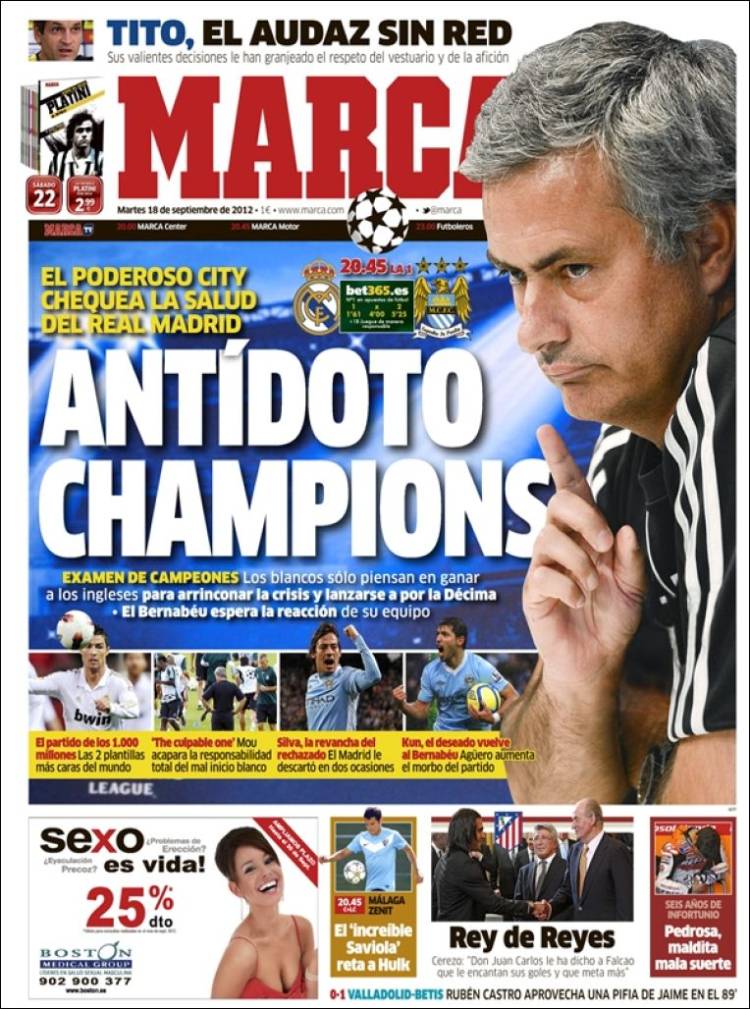 Champions League antidote
Powerful City will check out the health of Real Madrid
The champions examined: Los Blancos only thinking of beating the English team to avert the crisis and go for a 10th title
The Bernabeu hoping their team will react
The game of €1,000m: the two most expensive squads in the world
'The Culpable One': Mou will take full responsibility for the bad start
Kun, the wanted one, returns to the Bernabeu- Aguero cranks up the atmosphere before the game
Silva, the revenge of the rejected - Madrid turned him down twice
Tito the audacious one: his brave decisions have earned the respect of the dressing room and the fans
Malaga-Zenit: the 'incredible Saviola' challenges Hulk
King of Kings - Cerezo: "King Juan Carlos told Falcao he loved his goals and hopes he scores more"
Ruben Castro takes advantage of a blunder from Jaime in the 89th minute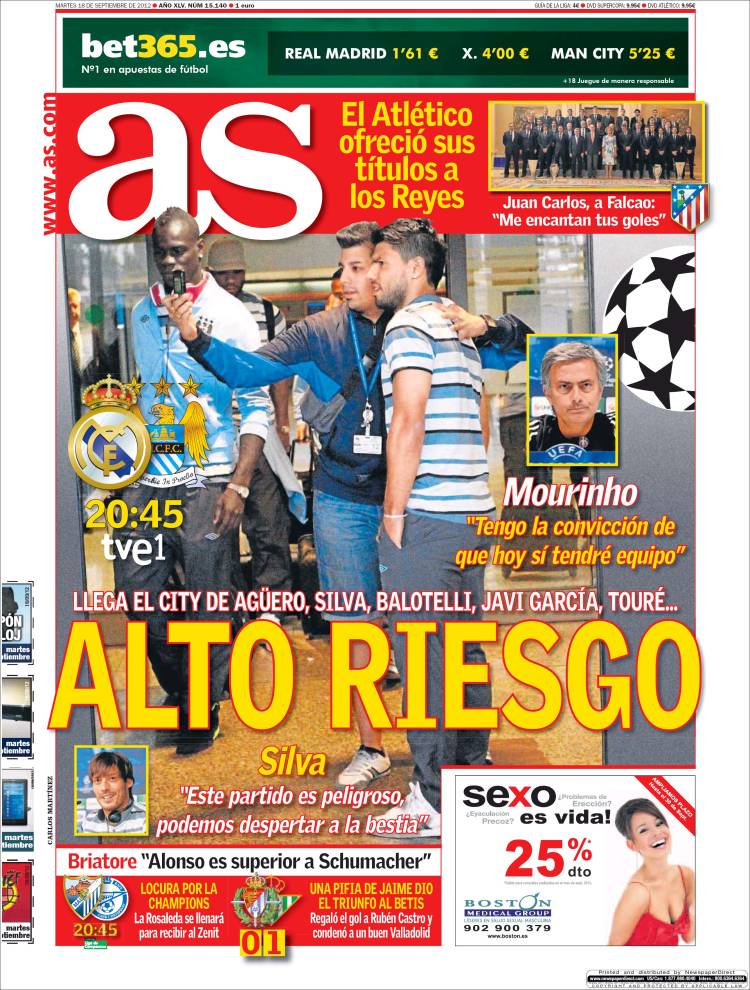 High risk: the City of Aguero, Silva, Balotelli, Yaya Toure arrive....
Silva: "This match is dangerous. We can arouse the beast"
Mourinho: "I'm convinced that from today I'll have a team"
Atletico offer their title to the kings - Juan Carlos to Falcao: "I love your goals"
Champions League mania: La Rosaleda will be full to receive Zenit
A Jaime blunder gives Betis victory: he gifts a goal to Ruben Castro and condemns a good Valladolid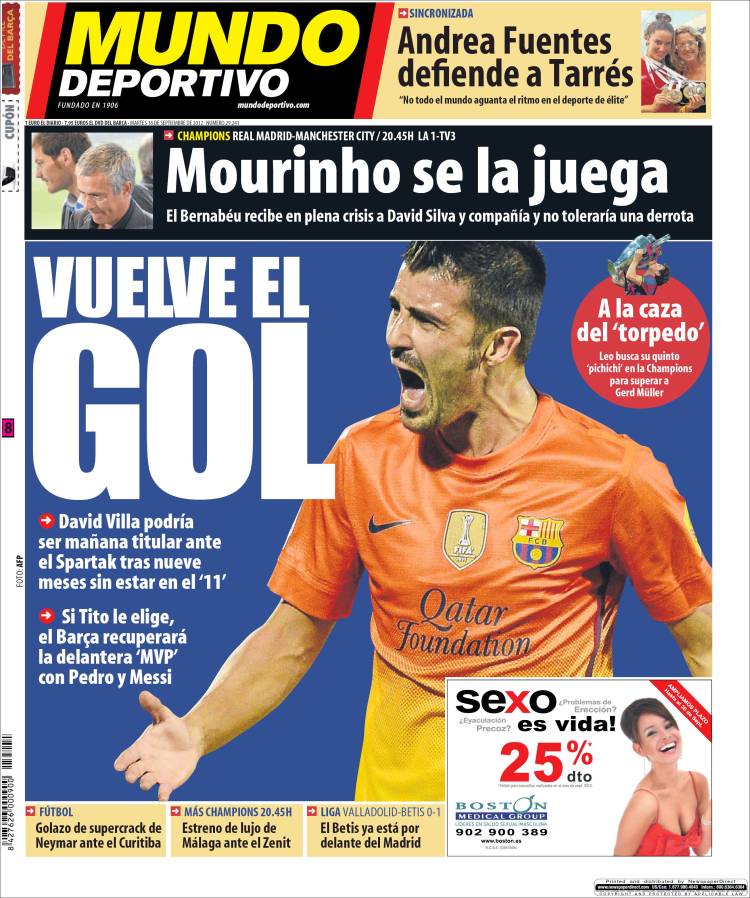 The Goal returns
David Villa could be in the starting line-up tomorrow after nine months without being in the '11'
If Tito selects him Barca will get back their 'MVP' alongside Pedro and Messi
The torpedo 'on the hunt' - Leo looking for his fifth Champions League 'pichichi' to overtake Gerd Muller
Mourinho ready to play: a Bernabeu in crisis will receive Silva and company and will not tolerate defeat
Luxury debut for Malaga against Zenit
Betis now above Real Madrid
Great goal from superstar Neymar against Curitiba