Wednesday's Front Page Headlines from Marca, Diario AS and Mundo Deportivo.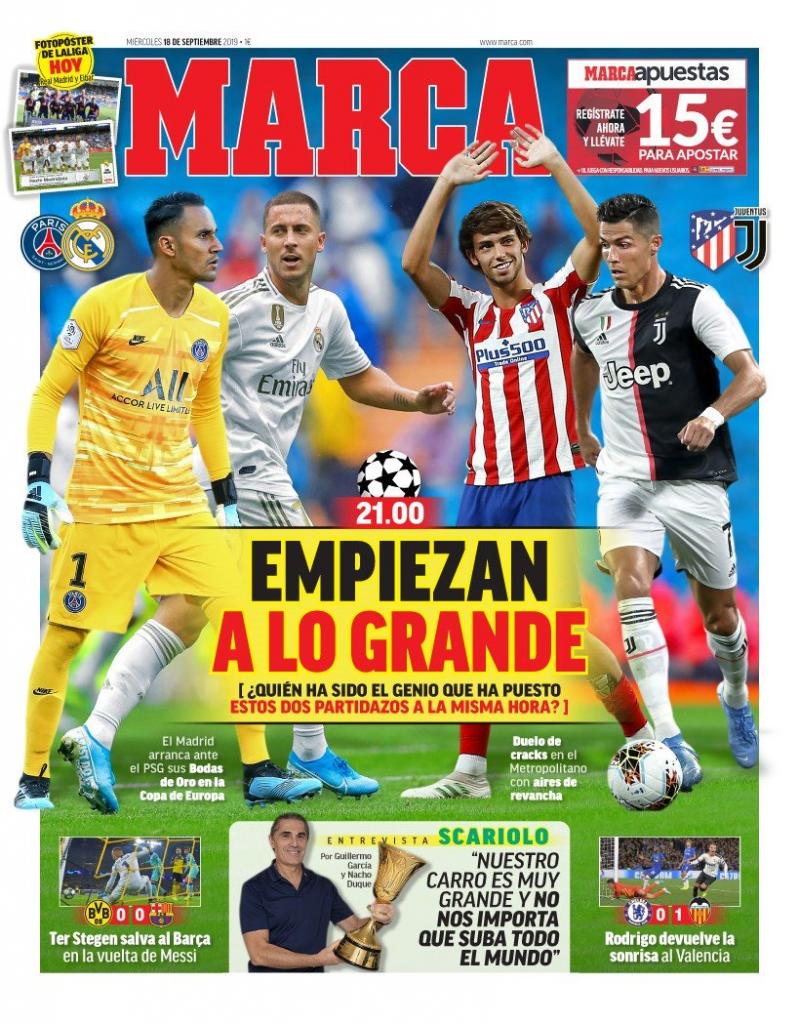 REAL MADRID/ATLETICO MADRID: THE BIG START - Who has put these two games at the same time? Real Madrid face PSG at the same kick off time as Atletico Madrid take on a revenge mission against Juventus.
FC BARCELONA: Marc Ter Stegen saves FC Barcelona as they draw 0-0 in their opening Champions League game at Borussia Dortmund, as Lionel Messi makes his first appearance of the season.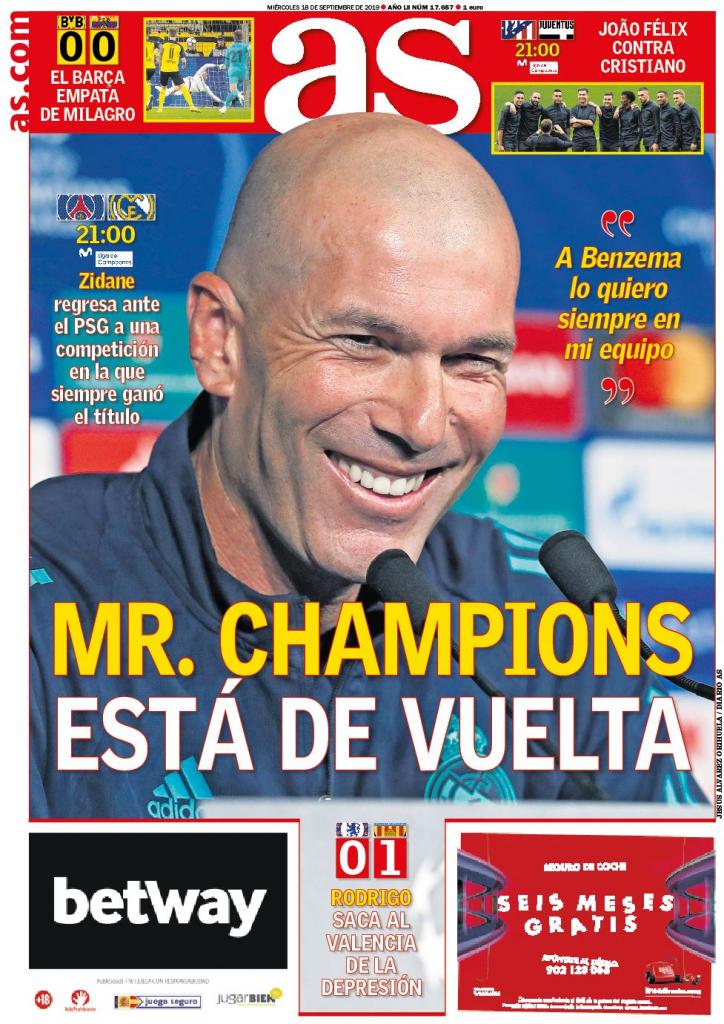 REAL MADRID: THE RETURN OF MR CHAMPIONS LEAGUE - Zinedine Zidane makes his Champions League against PSG, in the competition he enjoyed so much success.
REAL MADRID: Zidane 'I always want Benzema in my team.'
FC BARCELONA; FC Barcelona draw 0-0 away at Borussia Dortmund, with an outstanding performance from goal keeper Marc Ter Stegen.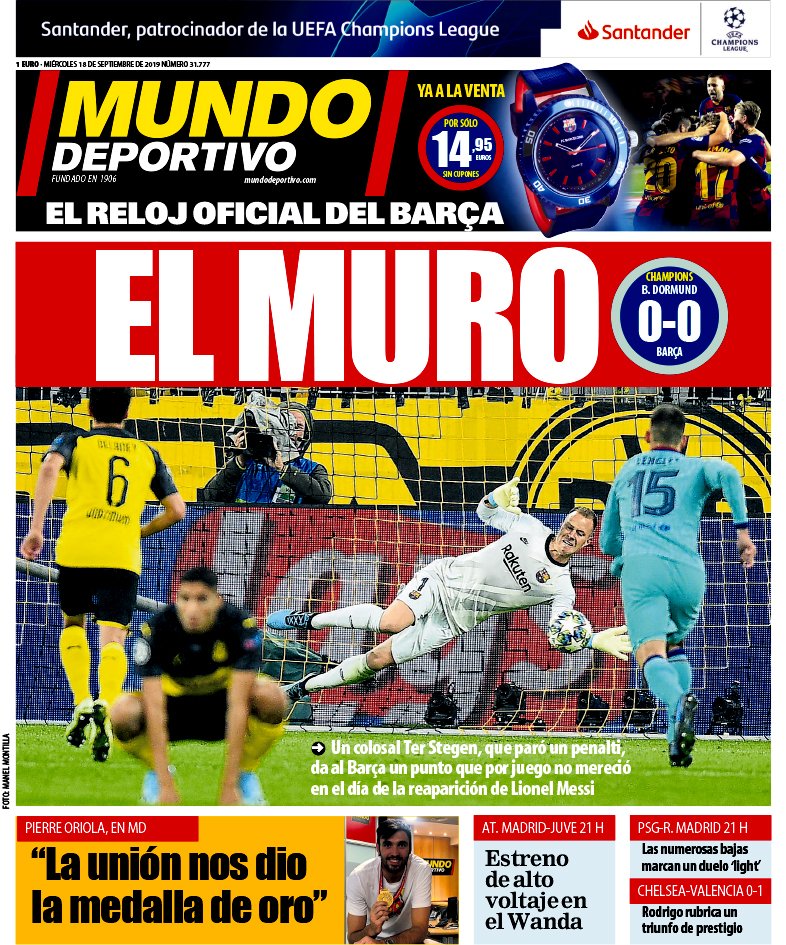 FC BARCELONA: THE WALL - A colossal performance from FC Barcelona goal keeper Marc Ter Stegen, as he saves a penalty and they draw 0-0 with Borussia Dortmund, with Lionel Messi also returning.
REAL MADRID: Zinedine Zidane faces PSG on his return to the Champions League with the club he won three European titles with as manager between 2015 and 2018.