Today's front-page headlines from Marca, AS and Mundo Deportivo.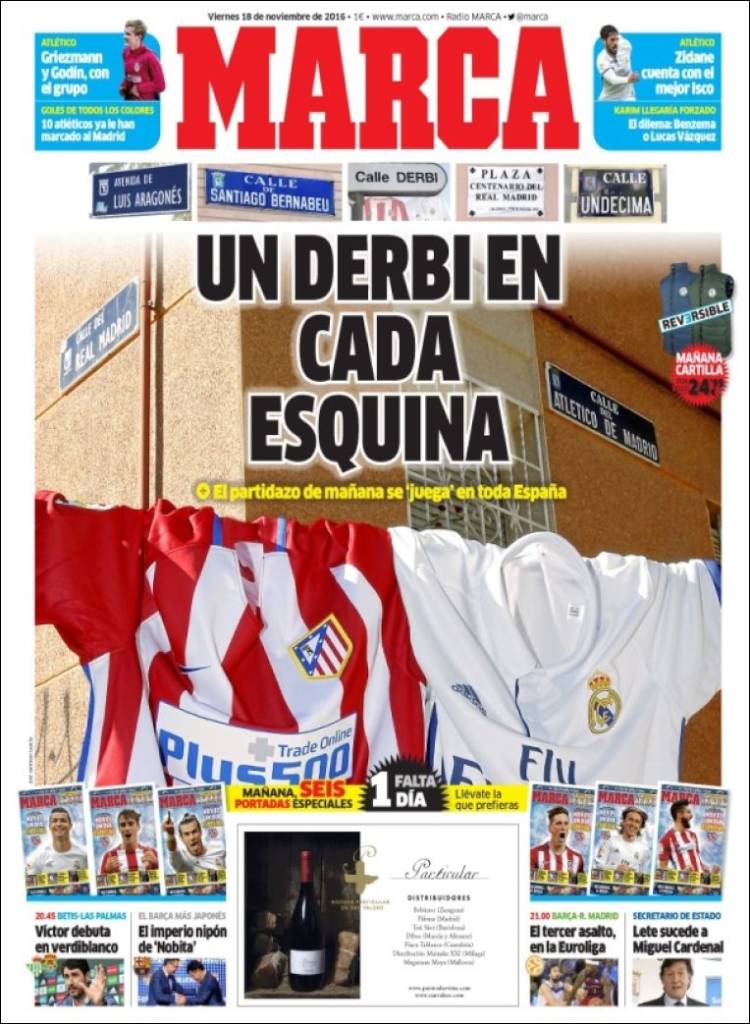 A derby in every corner
Tomorrow's match will be 'played' in all of Spain
Griezmann and Godin - with the group, 10 Atleti players have already scored against Madrid
Zidane has the best of Isco, Benzema will force himself to return early tomorrow, the dilemma - to use Vazquez or Karim?
Betis v Las Palmas - Victor debuts for Los Verdiblancos
The Japanese empire of 'Nobita'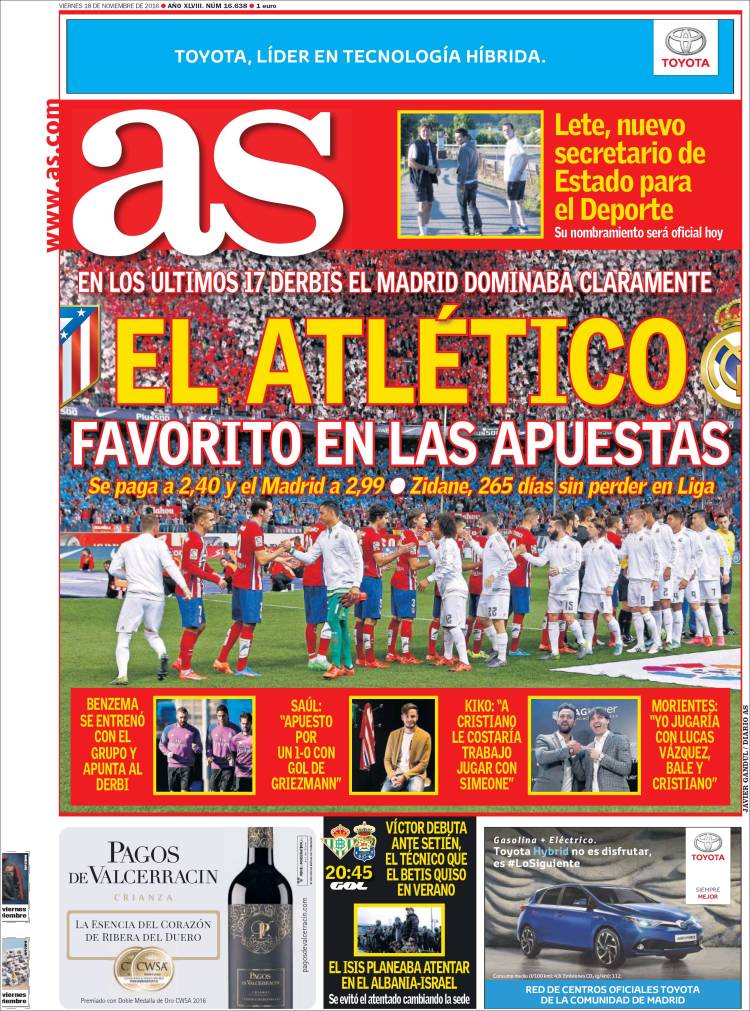 Atletico - favourites with the bookies!
In the last 17 derbis, the Madrid domination is clear
Atleti are 2.4 while RM are at 2.99...but Zidane hasn't lost in 265 days.
Benzema trains with the group to be ready for the game
Saul: I think a 1-0 win for Atleti with a Griezmann winner
Kiko: It would cost Cristiano to work with Simeone
Morientes: I'd play Lucas Vazquez, Bale and Ronaldo
Later, Victor debuts with Betis against Setien's Las Palmas