Today's front-page headlines from Marca, AS and Mundo Deportivo.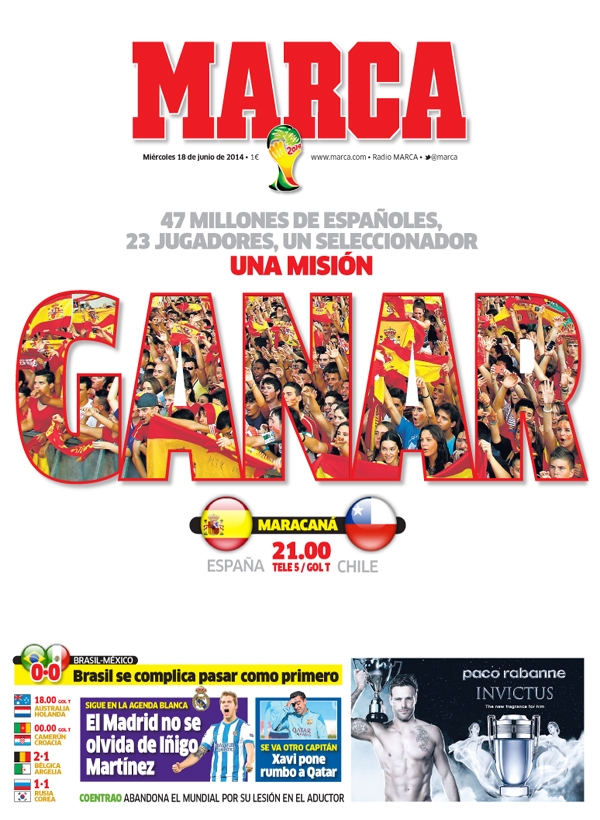 47 million Spaniards, 23 players, 1 manager and one mission: To Win
Brazil complicate finishing top
Madrid haven't forgotten Inigo Martinez. He continues to be on the radar of Los Blancos.
Xavi sets sail for Qatar, another captain on his way
Coentrao exits the World Cup due to his abductor injury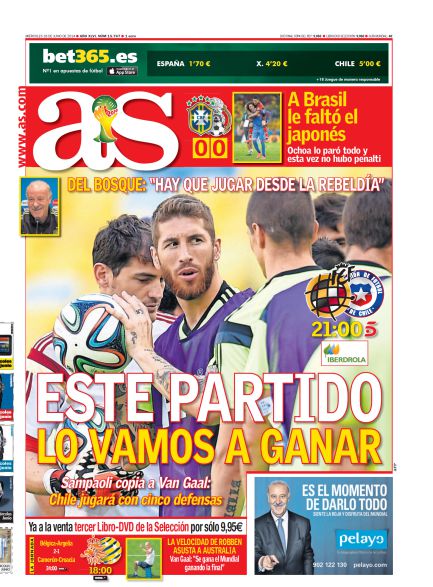 We are going to win this game
Sampaoli copies Van Gaal: Chile will play with five defenders
Del Bosque: We have to play with defiance
Brazil miss the Japanese ref, Ochoa saves everything and this time there was no penalty
The speed of Robben scares Australia
Van Gaal: You win the World Cup by winning the final.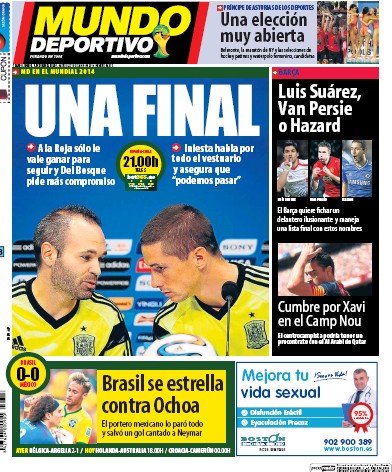 A final
La Roja must win to stay in the tournament and Del Bosque calls for more commitment
Iniesta speaks for all of the dressing room and assures that 'We can progress'
Luis Suarez, Van Persie or Hazard. Barca want to sign an exciting forward and come up with a final
list with these names.
Meeting at the Camp Nou over Xavi. The midfielder could have a pre-contract with Al Arabi in Qatar.
Brazil collide with Ochoa. The Mexican goalkeeper saves everything and keeps out a nailed on goal
for Neymar