Today's front-page headlines from Marca, AS and Mundo Deportivo.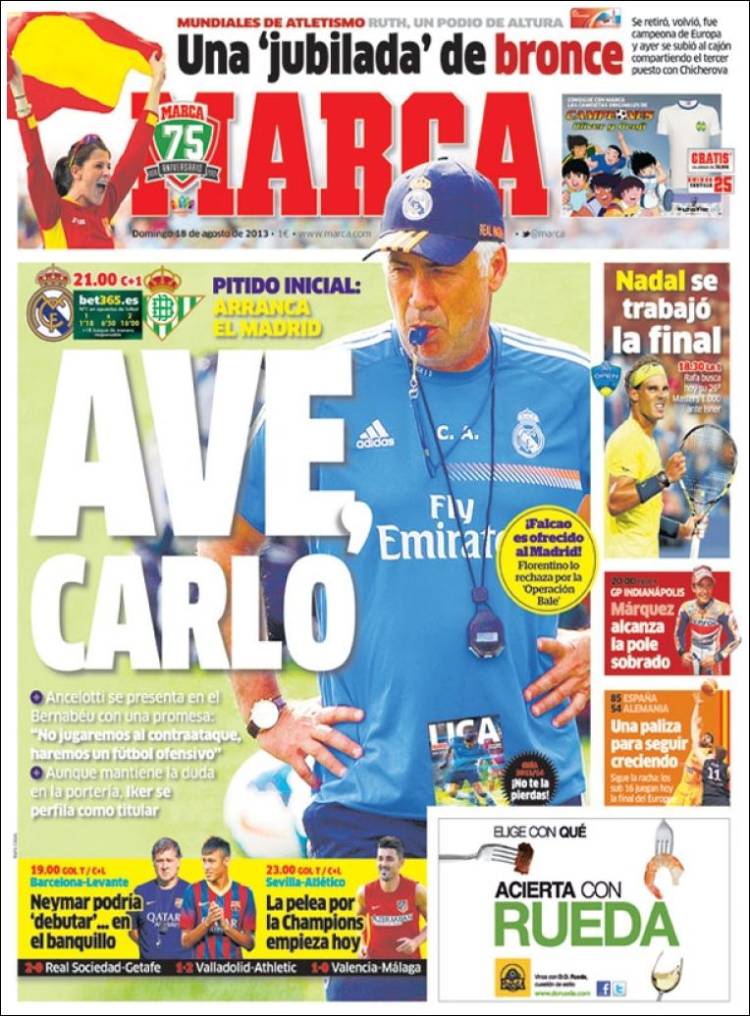 Ave Carlo!
Ancelotti makes the Bernabeu a promise: "We won't play on the counter-attack, we'll play attacking football"
Although there is still a doubt about the goalkeeper's jersey, Iker is favourite to start
The first whistle: Madrid begin
Falcao is offered to Madrid!
Florentino rejects it for 'Operation Bale'
Neymar could make his debut...on the bench
Sevilla-Atletico: the fight for the Champions League starts today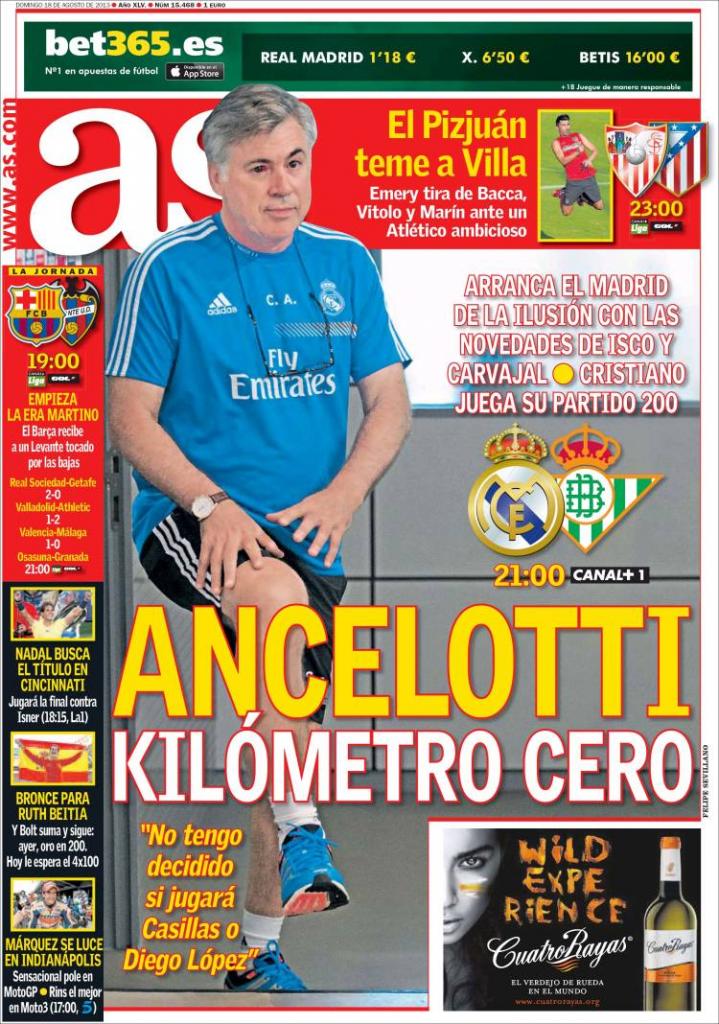 Ancelotti kilometre zero
"I've not decided whether Casillas or Diego Lopez will play"
Madrid begin with the excitement of new players Isco and Carvajal
Cristiano plays match number 200
The Pizjuan fears Villa
Emery throws in Bacca, Vitolo and Marin against an ambitious Atletico
The Martino era begins
Barca welcome a Levante beset by injuries