Today's front-page headlines from Marca, AS and Mundo Deportivo.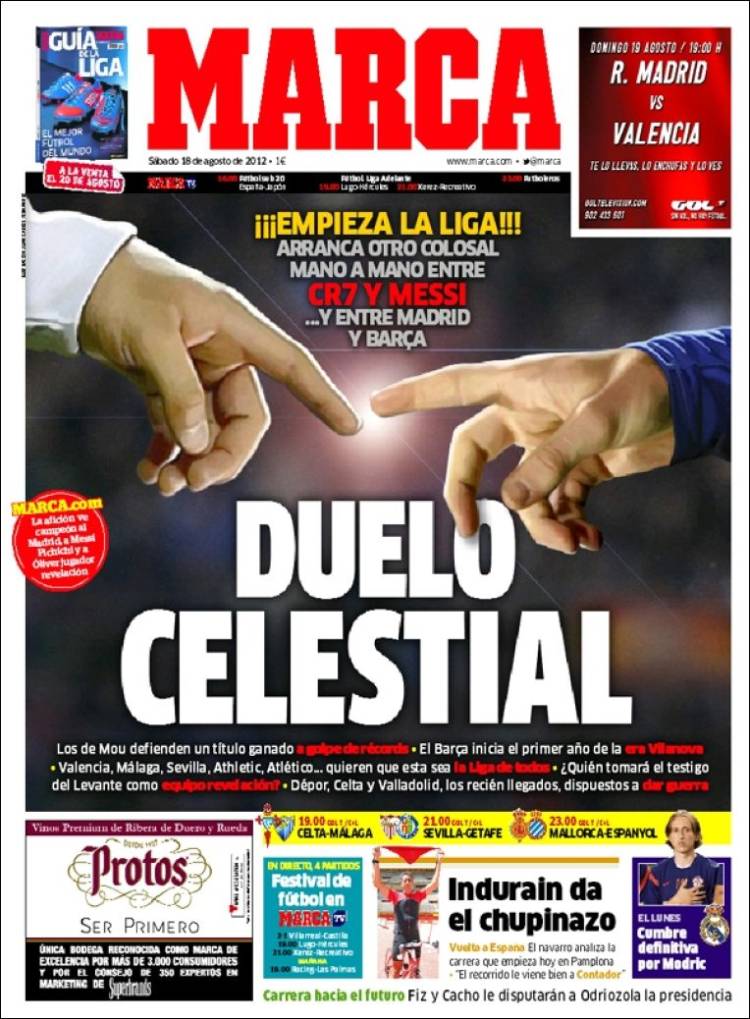 Heavenly dual. La Liga begins!!
The start of another colossal hand-to-hand between CR7 and Messi....and between Madrid and Barca
The fans see Madrid as champions, Messi as Pichichi, and Oliver as the revelation player
Mou's men defend a title won with record blows
Barca start their first year under Vilanova
Valencia, Malaga, Sevilla, Athletic, Atletico....they want to be near the top of the table
Modric: there will definitely be a summit meeting on Monday
Who will assume Levante's role as the revelation team?
Depor, Celta and Valladolid, the recently promoted teams, are ready for war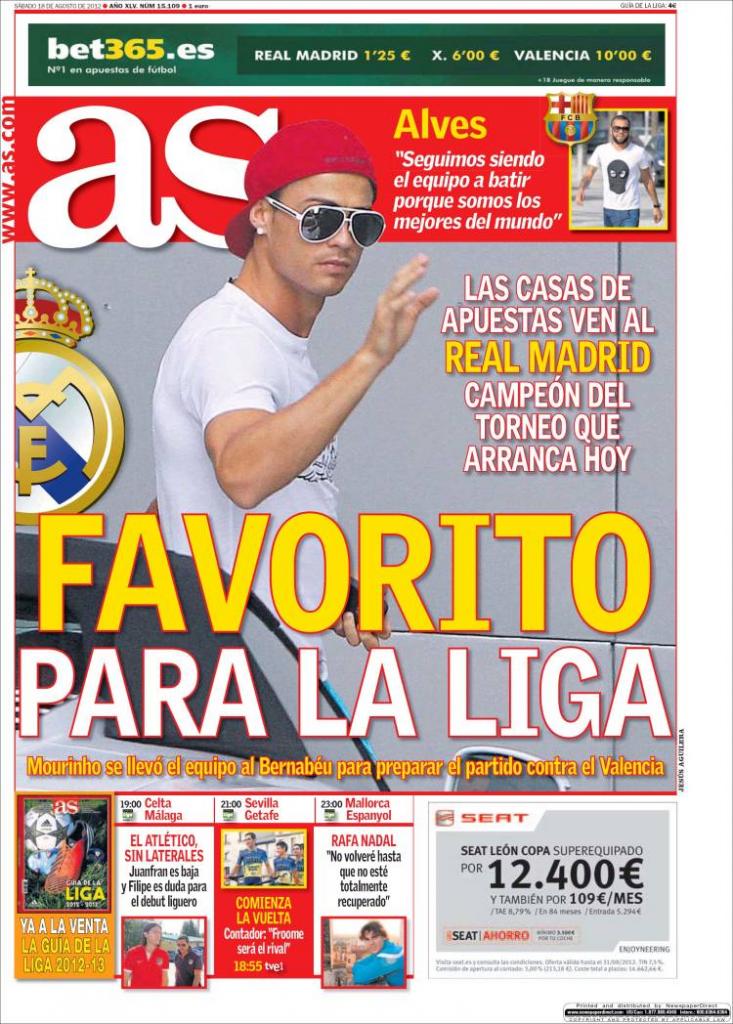 La Liga favourites: the bookmakers see Madrid as champions for the competition that begins today
Mourinho takes his team to the Bernabeu to prepare for the game against Valencia
Alves: "We will still be the team to beat because we are the best in the world"
Atletico without full-backs: Juanfran is out and Felipe a doubt for the League opener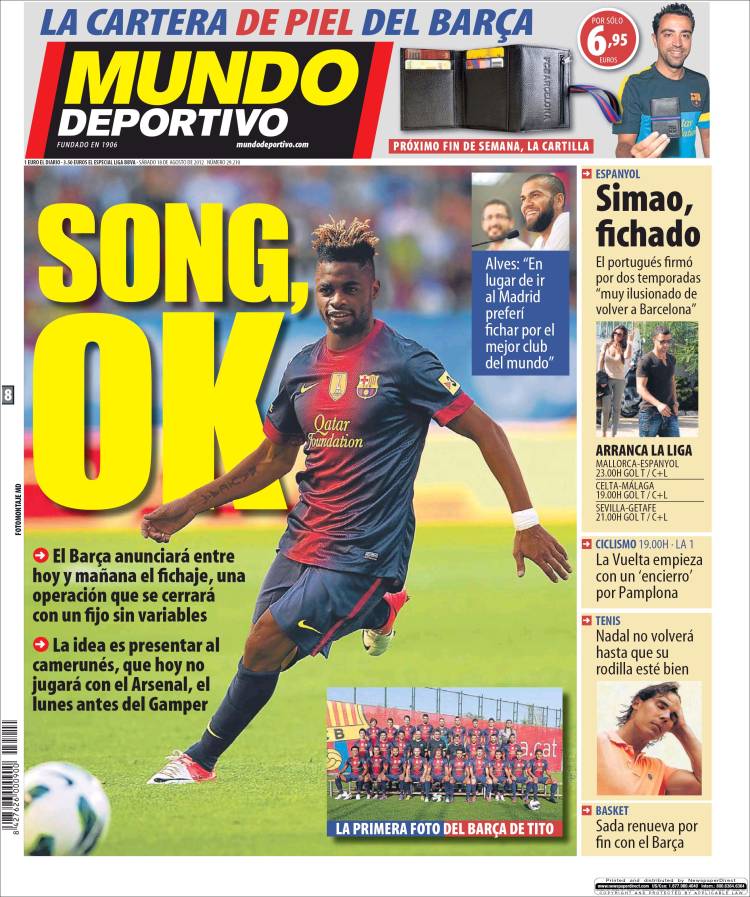 Song OK:
Barca will announce his signing either today or tomorrow, an operation that will be finalised with a fixed fee and without add-ons
The idea is to present the Cameroon player, who will not play for Arsenal today, before the Gamper Trophy game on Monday
Alves: "Rather than going to Madrid I preferred to sign for the best club in the world"