Today's front-page headlines from Marca, AS and SPORT…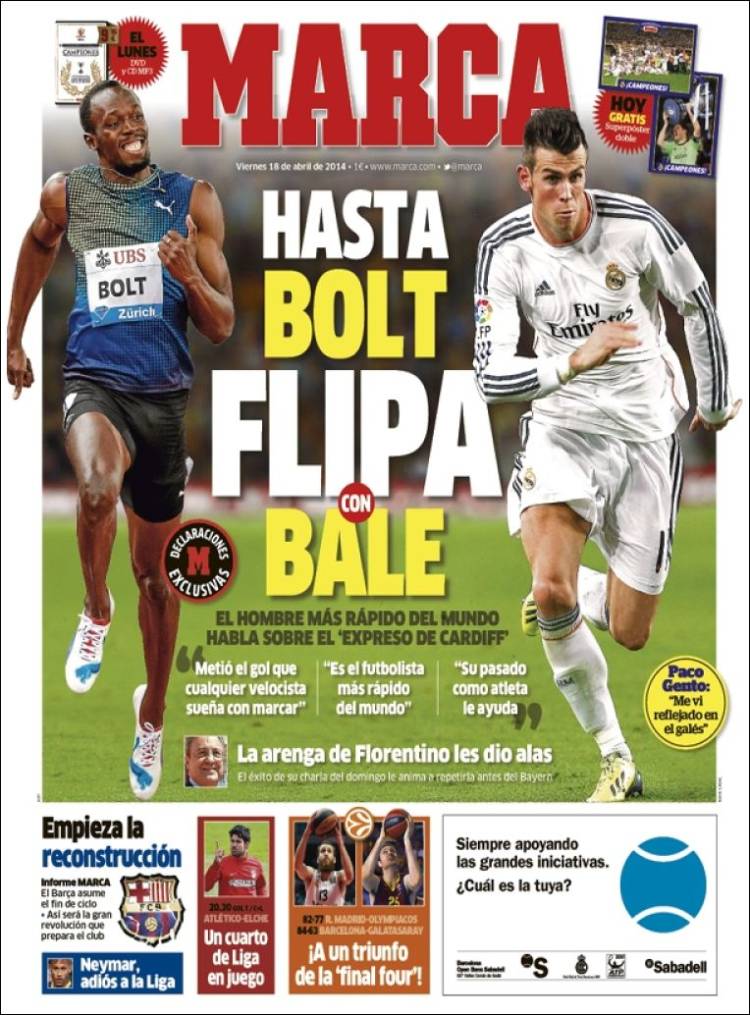 Even Bolt is amazed with Bale
The fastest man in the world talks about the 'Cardiff Express'
"He scored the goal at great velocity"
"He is the fastest footballer in the world"
"His past as an Athlete helps him"
Paco Gento: "I see myself in the Welshman"
Reconstruction starts
Barca admit to the end of a cycle
For this reason the club prepare for a great revolution
Neymar, goodbye La Liga
Atletico-Elche: A fourth of the league to play for
Triumph in the final four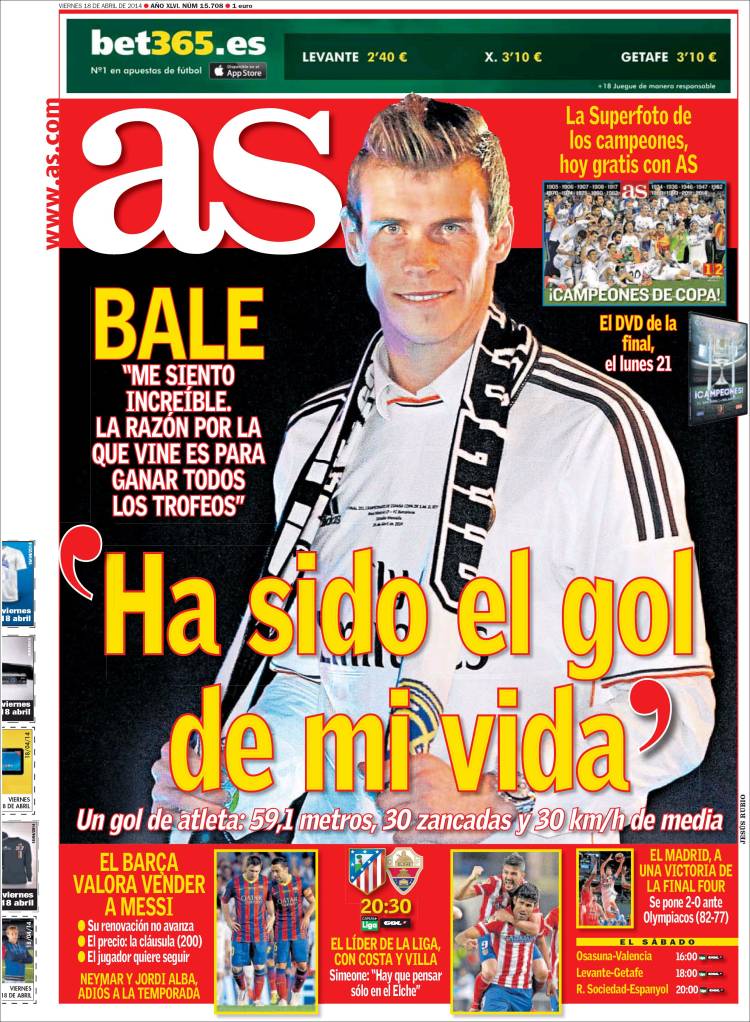 Bale: "It feels incredible. The reason I came here was to win trophies"
"It was the goal of my life"
A goal of an athlete; 59.1 metres, 30 strides at 30km/h
Barca consider selling Messi
Renewal talks are not advancing
His price: 200 million euros
He wants to stay
Neymar and Jordi Alba out for the season
Atletico-Elche: The leaders have Diego Costa and Villa in attach
Simeone: "We have to think only of Elche"
Madrid win in the final four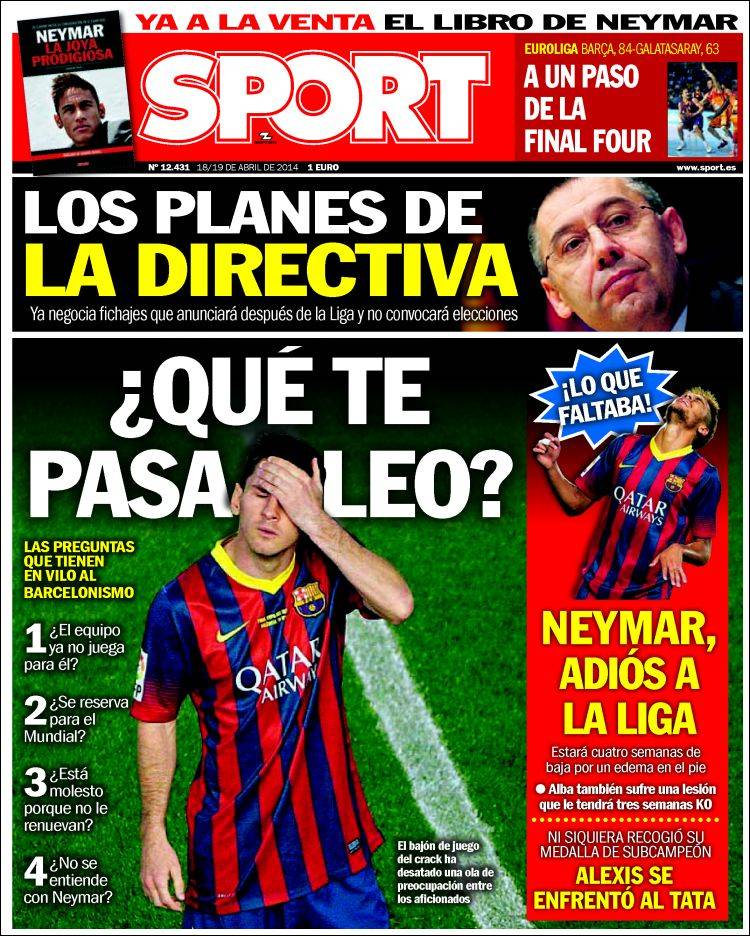 What is the matter Leo?
There are questions hanging over Barcelona
1. The team does not play for Leo?
2. Is he saving himself for the World Cup?
3. Is he annoyed due to his contract talks?
4. Can he not play with Neymar?
Neymar, Goodbye La Liga
The Brazilian is out for four weeks with an edema in his foot
Alba also has suffered an injury and will be out for three weeks
He did not even pick up his medal on Wednesday
Alexis takes a stand against Tata
The directors' plans
Already are talks underway to sign new players and there will be no election