Today's front-page headlines from Marca, AS and Mundo Deportivo…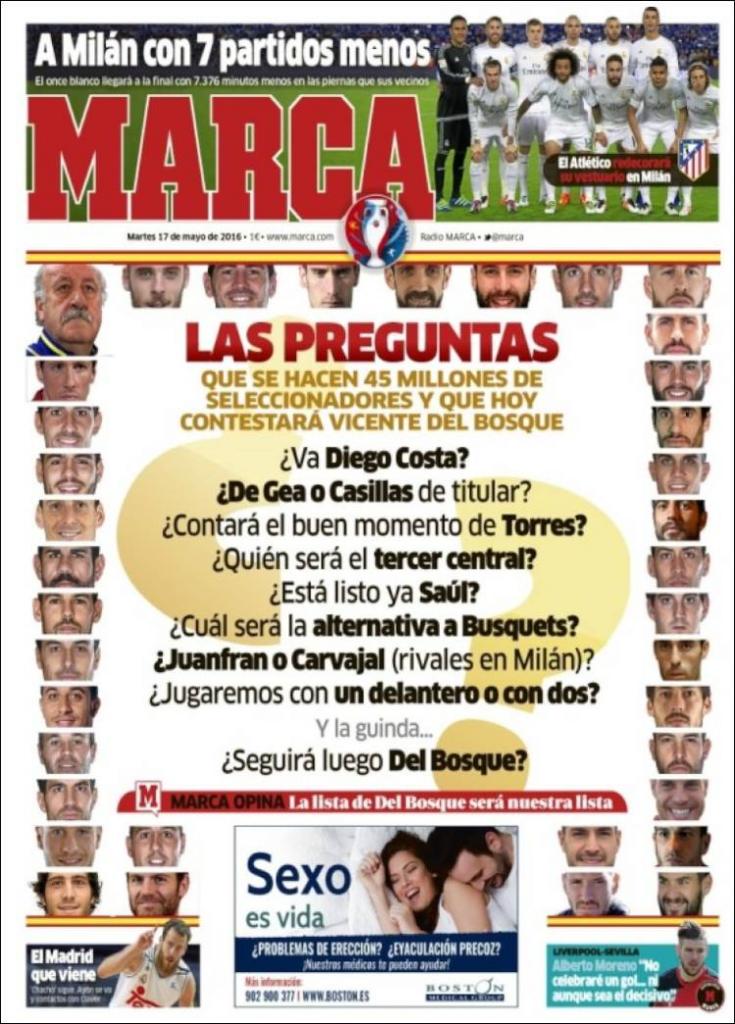 To Milan with seven games fewer
The Blancos XI will reach the final with 7,376 minutes less in their legs than their neighbours
Atletico will redecorate their locker room in Milan
The questions 45 million Coaches ask themselves and today Vicente del Bosque will answer
Take Diego Costa?
De Gea or Casillas to start?
Does the good form of Torres count?
Who will be the third centre-back?
Is Saul ready?
Who will be the alternative to Busquets?
Juanfran or Carvajal (rivals in Milan)?
Do you play with one forward or two?
And the icing on the cake…
Who follows Del Bosque?
Liverpool-Sevilla
Alberto Moreno
"I won't celebrate a goal…not even a decisive one"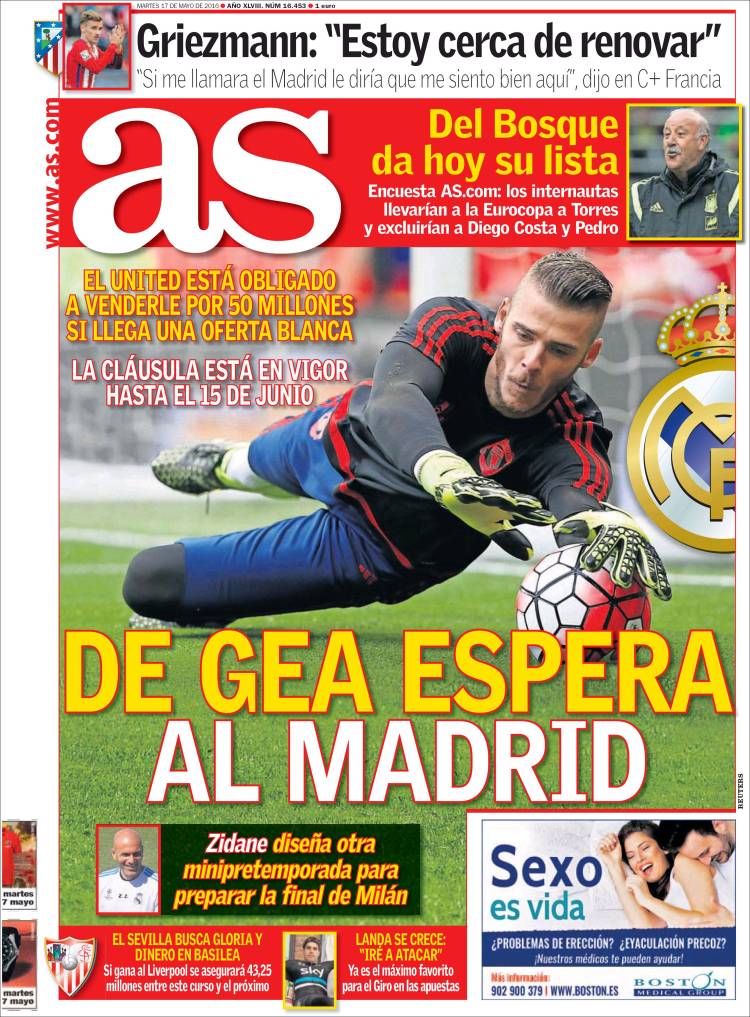 Griezmann: "I'm close to renewing"
"If Madrid called I'd tell them I feel good here," he said on C+ France
Del Bosque gives the list today
AS.com survey: Internet users would take Torres to the Euros and exclude Diego Costa and Pedro
United are forced to sell for €50m if an offer arrives from Los Blancos
The clause is in force until June 15
De Gea waiting for Madrid
Zidane designs another mini-pre-season to prepare for the Milan final
Sevilla seek glory and money in Basel
Beat Liverpool and €43.25m is assured between this season and next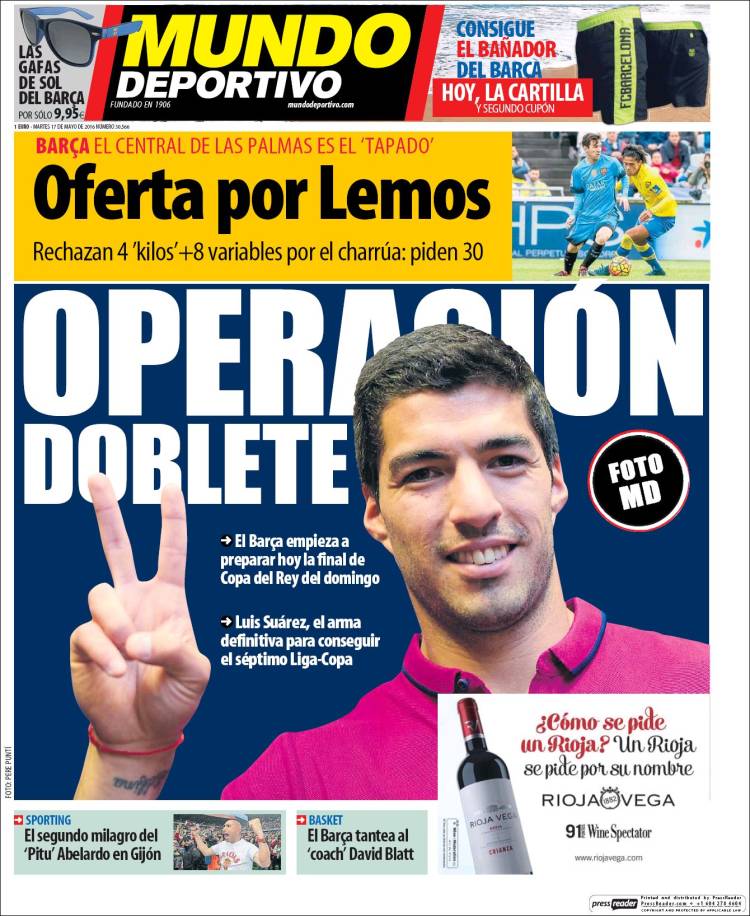 Barca
The Las Palmas centre-back is the one 'covered'
Offer for Lemos
€4m + €8m variables rejected: They ask €30m
Operation Double
Barca today begin to prepare for the Copa del Rey Final on Sunday
Luis Suarez, the ultimate weapon to get the seventh League-Cup
Sporting
The second miracle of 'Pitu' Abelardo in Gijon