Sunday's headlines from Marca, Diario Sport and Mundo Deportivo.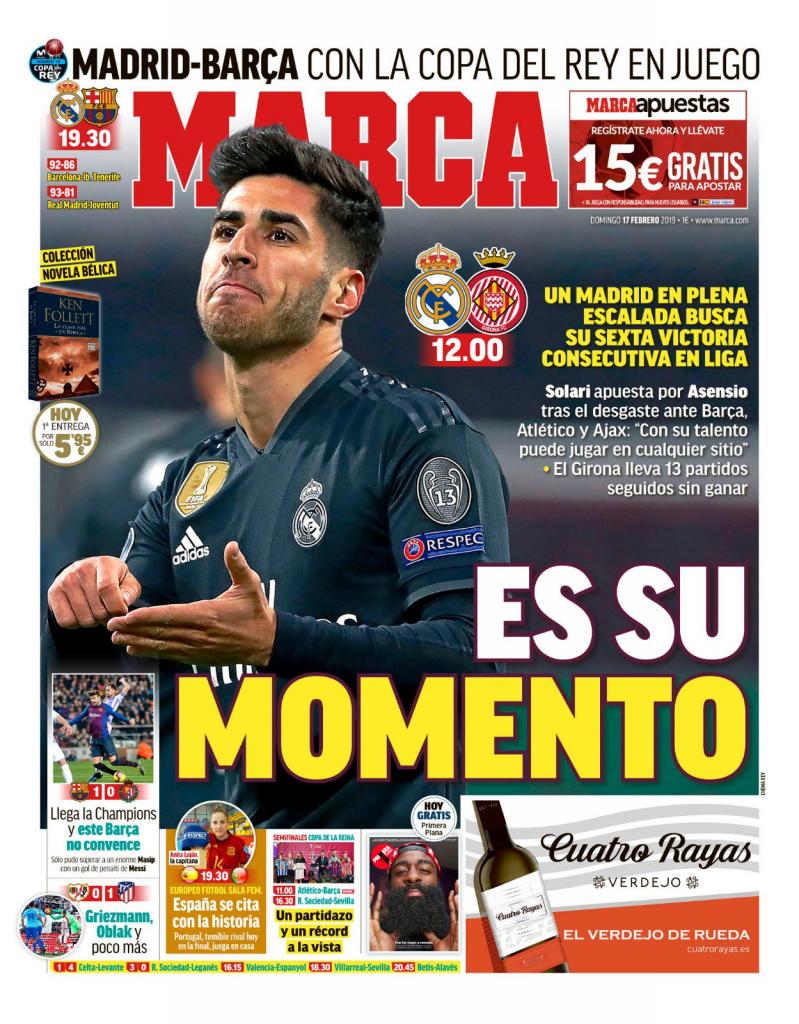 REAL MADRID: I's your moment - In form Real Madrid looking for their sixth consecutive La Liga win against Girona on Sunday. Solari challenges Asensio, ahead of crucial run of games 'with your talent, you can play anywhere.'
BARCELONA: The champions are unconvincing in 1-0 win over Real Valladolid.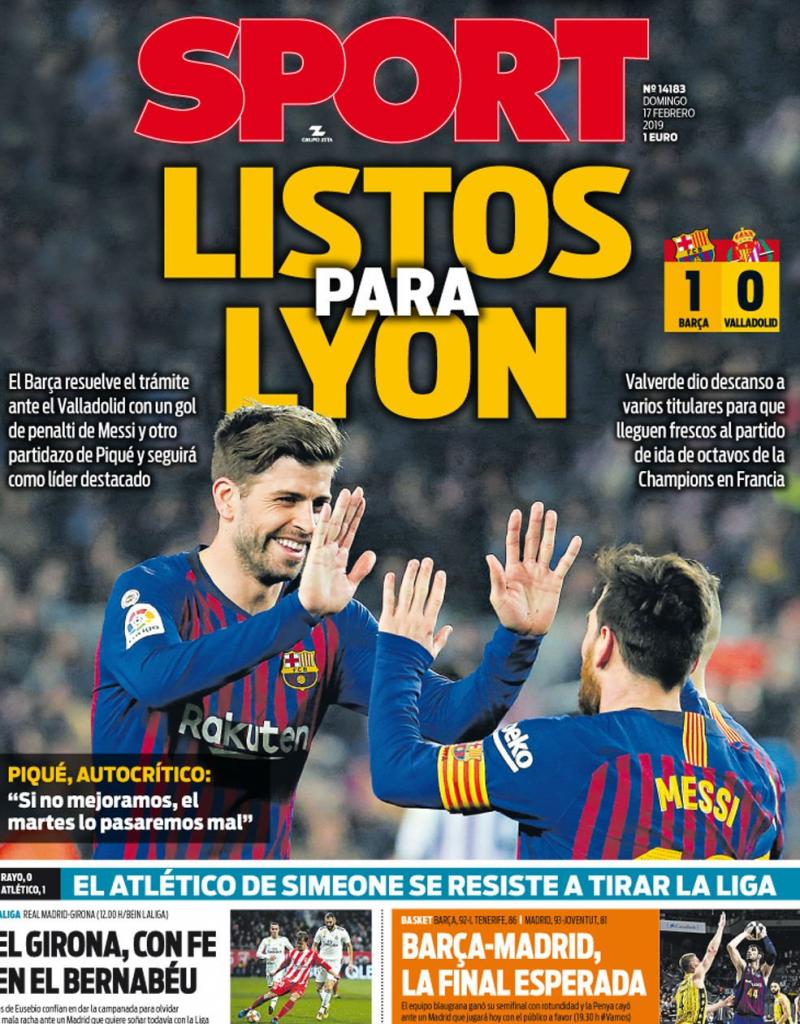 BARCELONA: We are ready for Lyon. Barcelona get past Real Valladolid, thanks to a penalty from Lionel Messi, ahead of Lyon in the Champions League. Another outstanding performance of leadership from defender Gerard Pique.
Ernesto Valverde rested a number of players for this clash, to keep them fresh for the last 16 tie with the French side.
REAL MADRID: Girona head to the Santiago Bernabeu for Sunday's clash in a positive mood.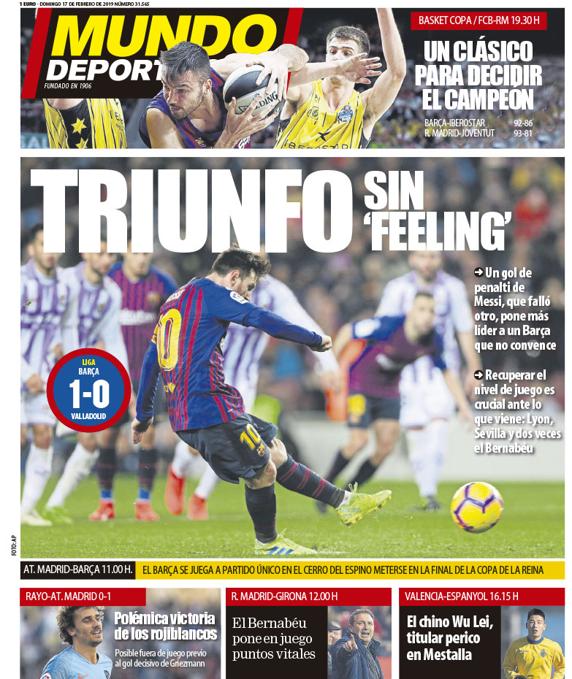 BARCELONA: 'Triumph, but no Feeling' - As Barcelona win 1-0 at home to Real Valladolid, with Messi scoring and missing a penalty, as the champions fail to convince. They need to return to their normal level, ahead of important games against Lyon, Real Madrid and Sevilla.
REAL MADRID: Solari's side in need of vital points at home, against Girona on Sunday morning.