Today's front-page headlines from Marca, AS and Mundo Deportivo.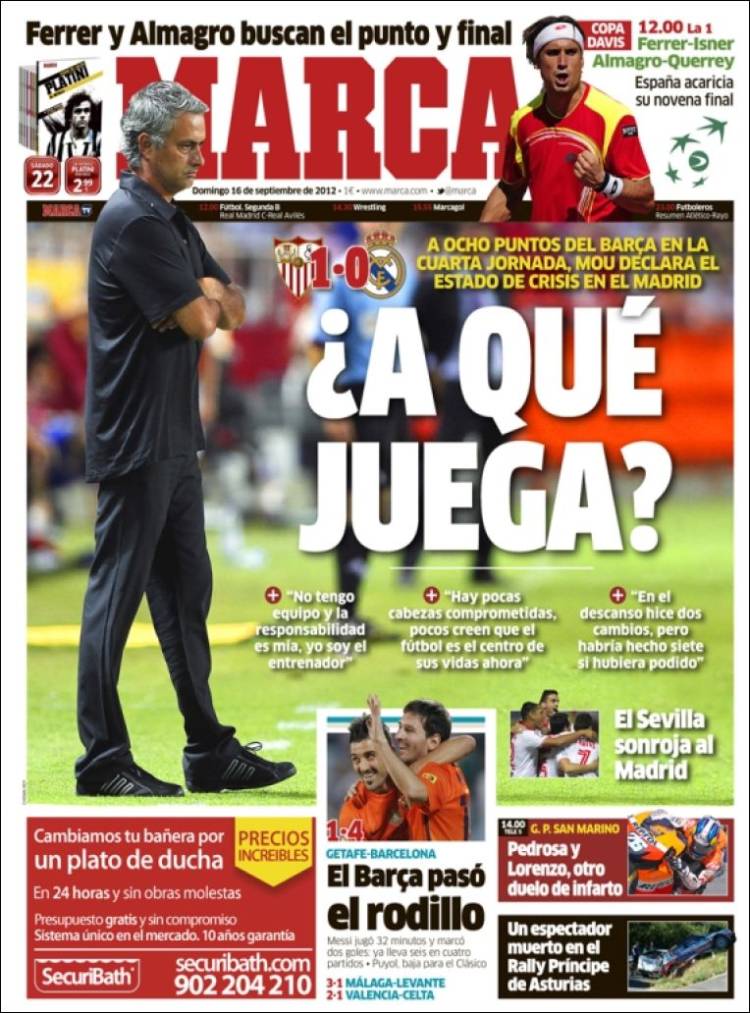 What are you playing at?
"I've not got a team and the responsibilty is mine, I'm the Coach"
"We have few committed players, few who believe football is the centre of their lives right now"
"I made two changes at half-time but I would have made seven if I was able to"
Barca stroll on: Messi played 32 minutes, scored two goals and already has six in four games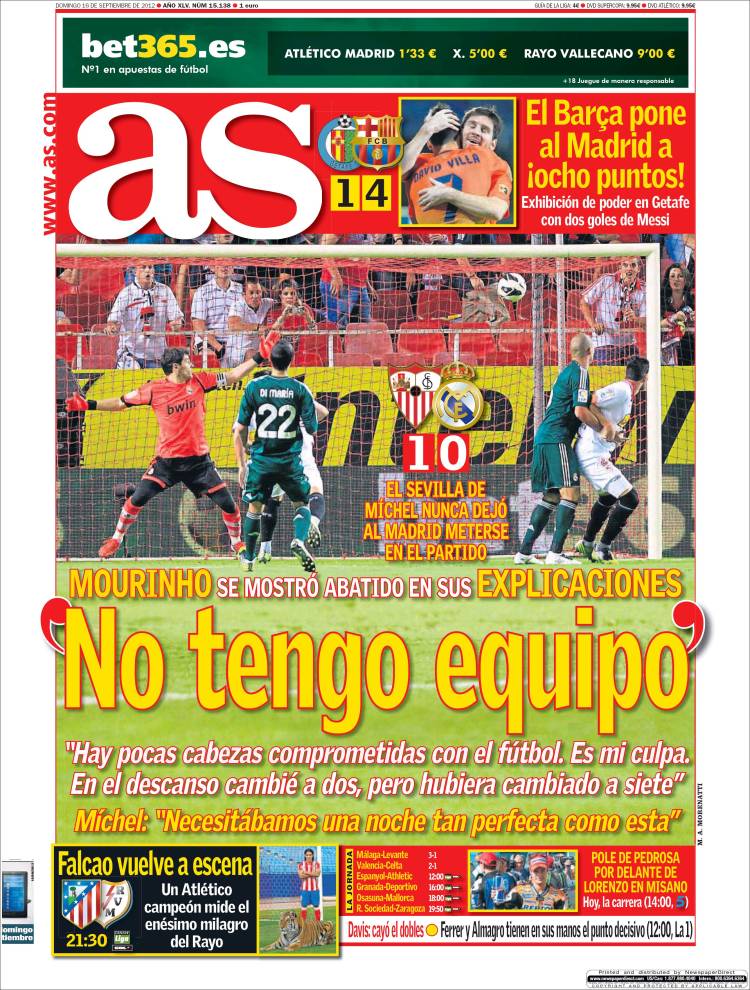 "I don't have a team"
Mourinho despondent in his explanations
"There are not many committed to football. It's my fault. At half-time I changed two but it could have been seven"
Michel's Sevilla never let Madrid into the game
Michel: "We needed a perfect night like this"
Barca eight points clear of Madrid!: powerful exhibition with two goals from Messi
Falcao returns to the scene: Atleti face the old enemy Rayo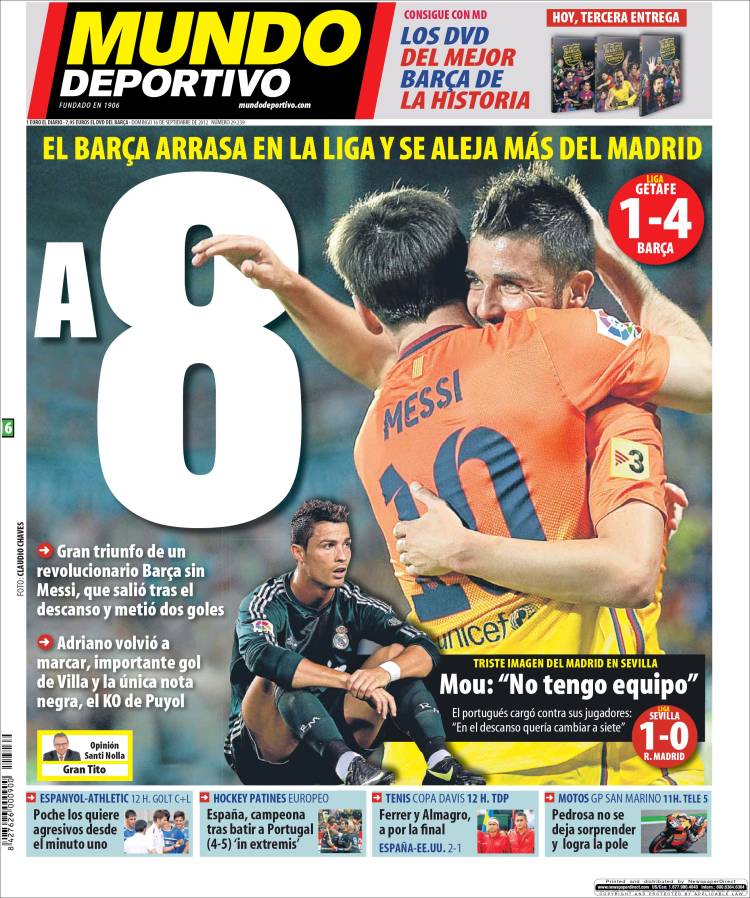 Eight clear!
Great triumph from a revolutionised Barca without Messi, who came on after half-time and scored two goals
Adriano scored again,Villa got an important goal but the only black note was Puyol's KO
Mou: "I' haven't got a team"
The Portuguese accuses his players: "At half-time I wanted to change seven"
Poche wants his players to be aggressive from the first minute