Today's front-page headlines from Marca, AS and Mundo Deportivo.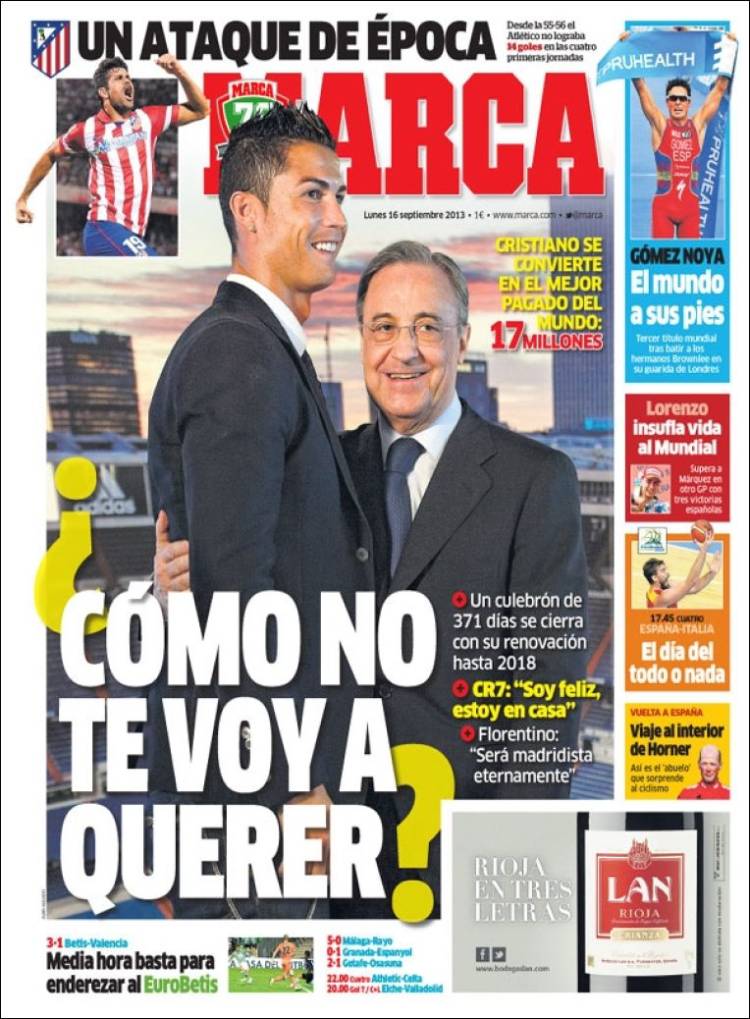 "How can I not love you?"
The 371-day saga over his renovation comes to an end as CR7 signs until 2018
CR7: "I am happy, I am home"
Florentino: "He will be a Madridista forever"
Cristiano will become the best-paid player in the world with a contract worth 17€ million per year
A great attack: Not since 55-56 have Atletico Madrid scored 14 or more goal in the first four matches
Gomez Noya: The world at his feet
He claims his third title after beating brothers Brownless in London
Lorenzo loving life: He overcomes Marquez to claim his third victory in the Moto GP
Today it is all or nothing for Spain in the basketball as they face Italy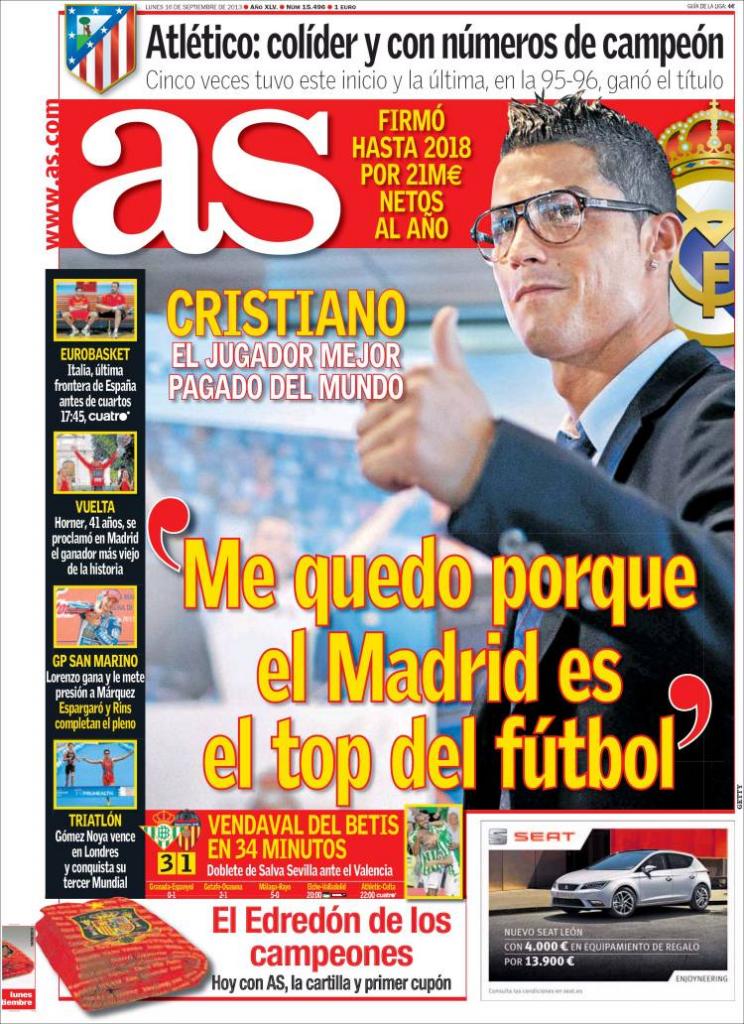 "I will stay here because Madrid is the best," CR7
Cristiano is the best paid player in the world
He signs until 2018 for 21€ million per year
Atletico are co-leaders and have champion numbers
Five times have they started this strong and last time they did (95-96) they won the league
Basketball: Italy is the last obstacle ahead of the quarter finals
Vuelta: Horner at 41 years become the oldest winner in history
GP San Marino: Lorenzo wins and puts pressure on Marquez
Espargaro and Rins complete the podium
Triathlon: Gomez Noya wins in London and claims his third world title
A strong opening for Betis wins it
Salva Sevilla scores twice to down Valencia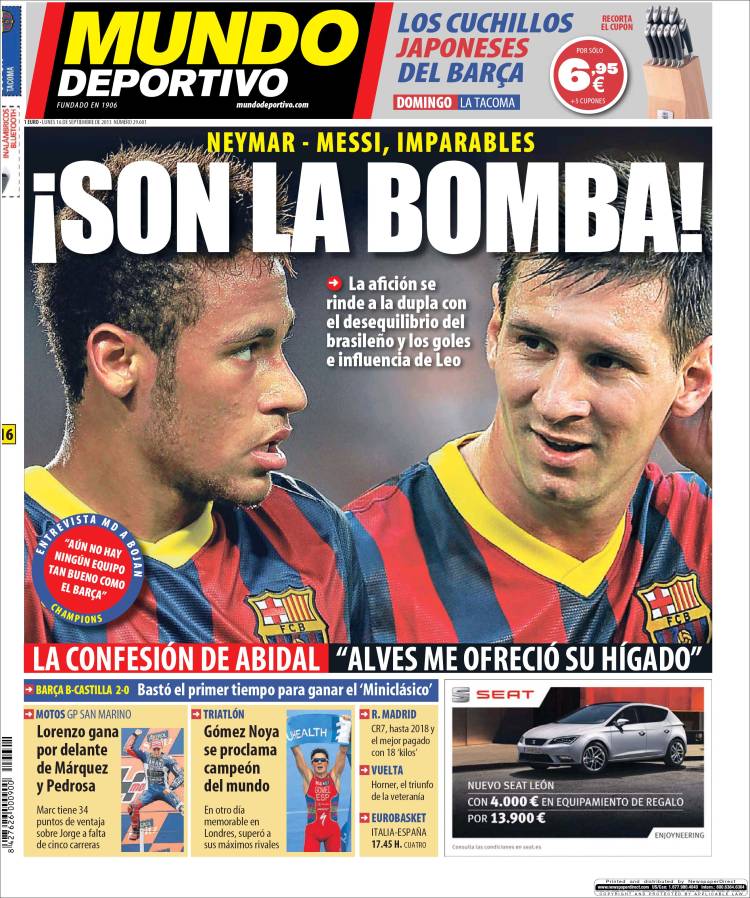 They are the bomb
Neymar and Messi, unstoppables
Bojan: "There is not team as good as Barca"
Abidal confession: "Alves offered me his liver"
Barca B 2-0 Real Castilla: Enough done in the first half to win the 'miniclasico'
Lorenzo wins ahead of Marquez and Pedrosa
Marc has a 34-point advantage over Jorge with five races remaining
Gomez Noya becomes triathlon champion in London
Another memorable day
Real Madrid: CR7 signs until 2018 for 18€ million per season