Today's front-page headlines from Marca, AS and Mundo Deportivo.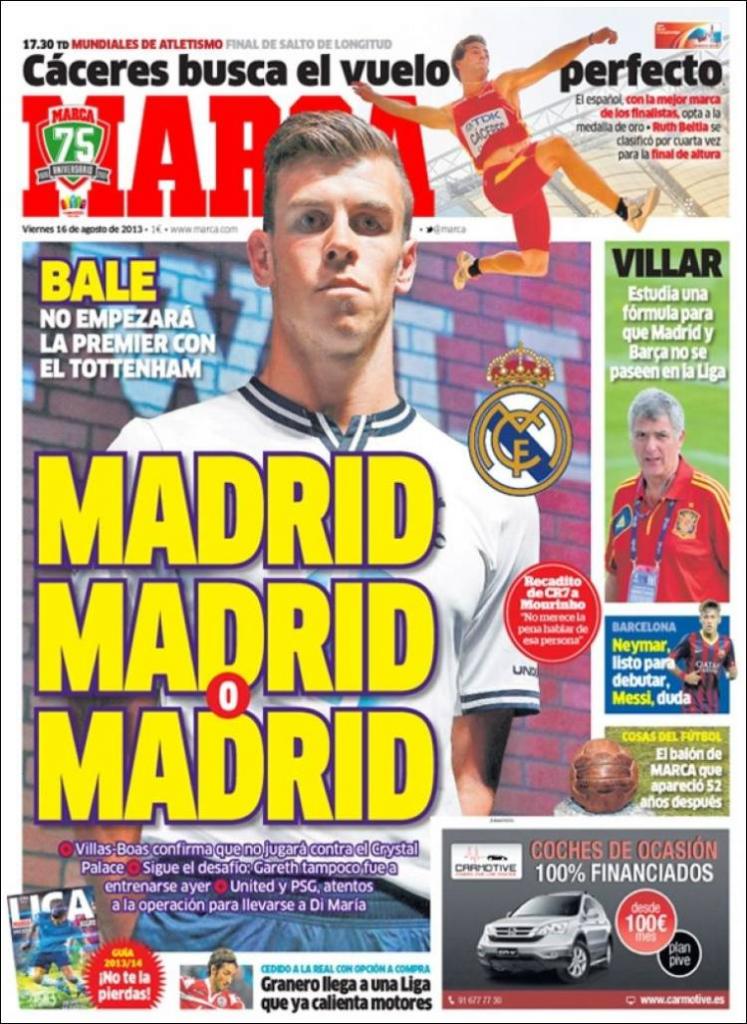 Madrid, Madrid or Madrid
Bale will not begin the season at Tottenham
Villas-Boas confirms he will not play against Crystal Palace
He is still defiant: Gareth did not train yesterday either
United and PSG looking at the operation to take Di Maria
Villar: he studies a formula so Madrid and Barca do not walk away with La Liga
Loaned to La Real with an option to buy: Granero arrives at a League that is now warming the engines
Barcelona: Neymar ready to make his debut, Messi a doubt
Football matters – the Marca ball that appeared 52 years later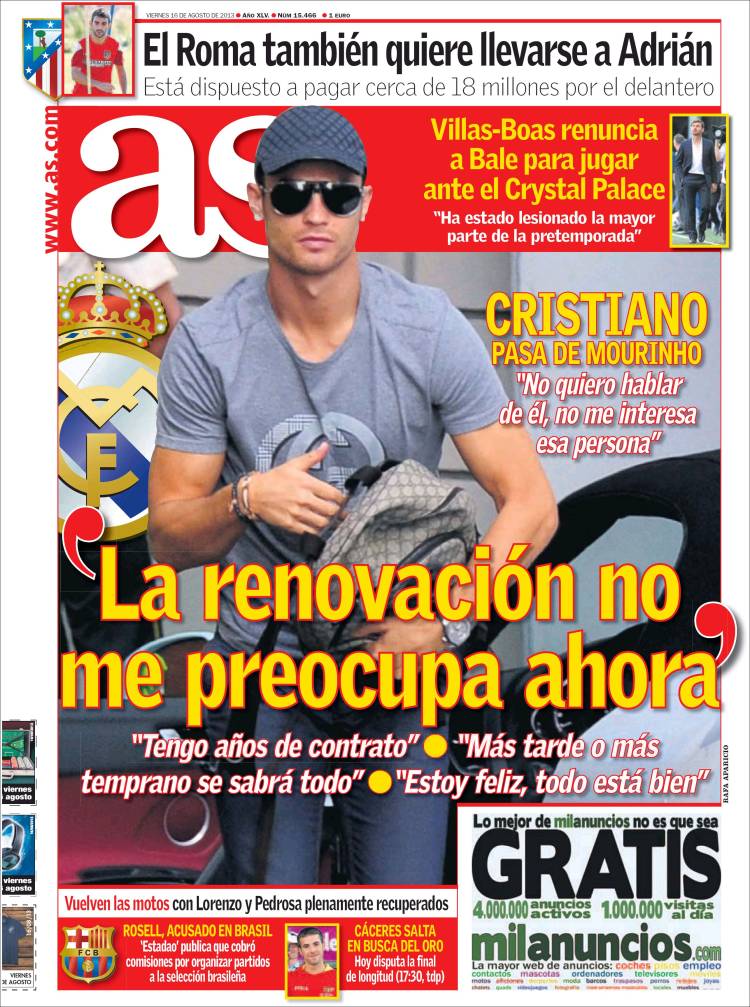 'Renewal does not worry me right now'
Cristiano passes on Mourinho: "I don't want to talk about him. That person does not interest me"
"I have years left on my contract"
"Sooner or later we'll know everything"
"I'm happy, everything's fine"
Villas-Boas resigned to losing Bale against Crystal Palace
"He has been injured for the majority of pre-season"
Roma also want Adrian: they are willing to pay around €18m for the striker
Rosell, accused in Brazil
Estadao claims he earned commission on organising matches for the Brazilian national team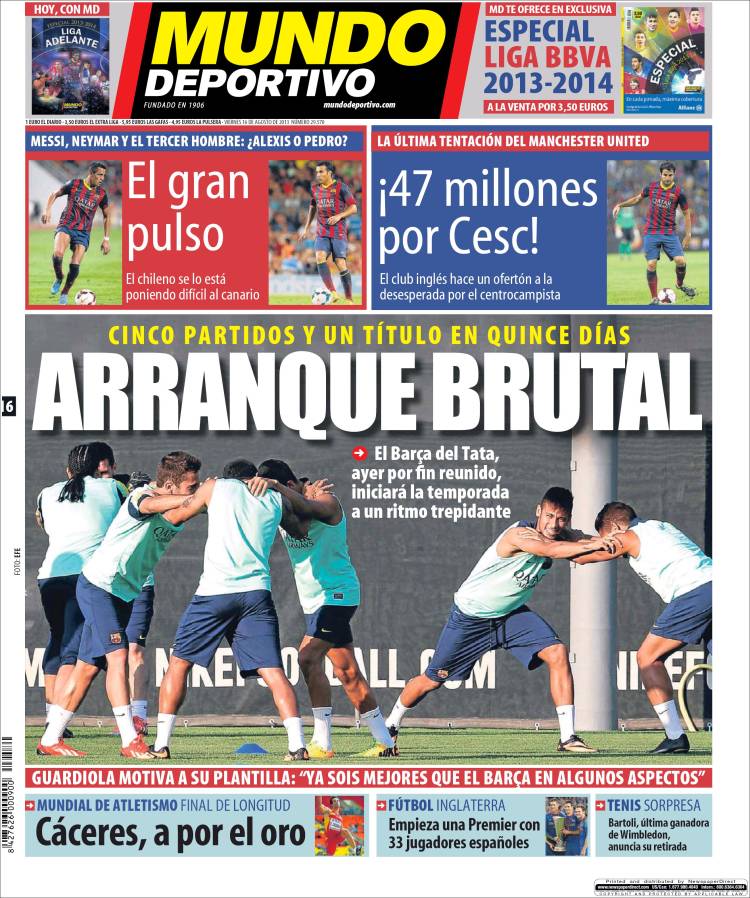 Brutal beginning
Five matches and one title in 15 days
Tata's Barca finally reunited yesterday: they will start the season at a frenetic pace
The big showdown: Messi, Neymar and a third player – Alexis or Pedro?
The Chilean is making it difficult for the Canaries-born player
The last temptation of Manchester United: €47m for Cesc!
The English club make a great desperate offer for the midfielder
Guardiola motivates his squad: "You are better than Barca in certain aspects"
English football: The Premier League opens with 33 Spanish players