Today's front-page headlines from Marca, AS and Mundo Deportivo.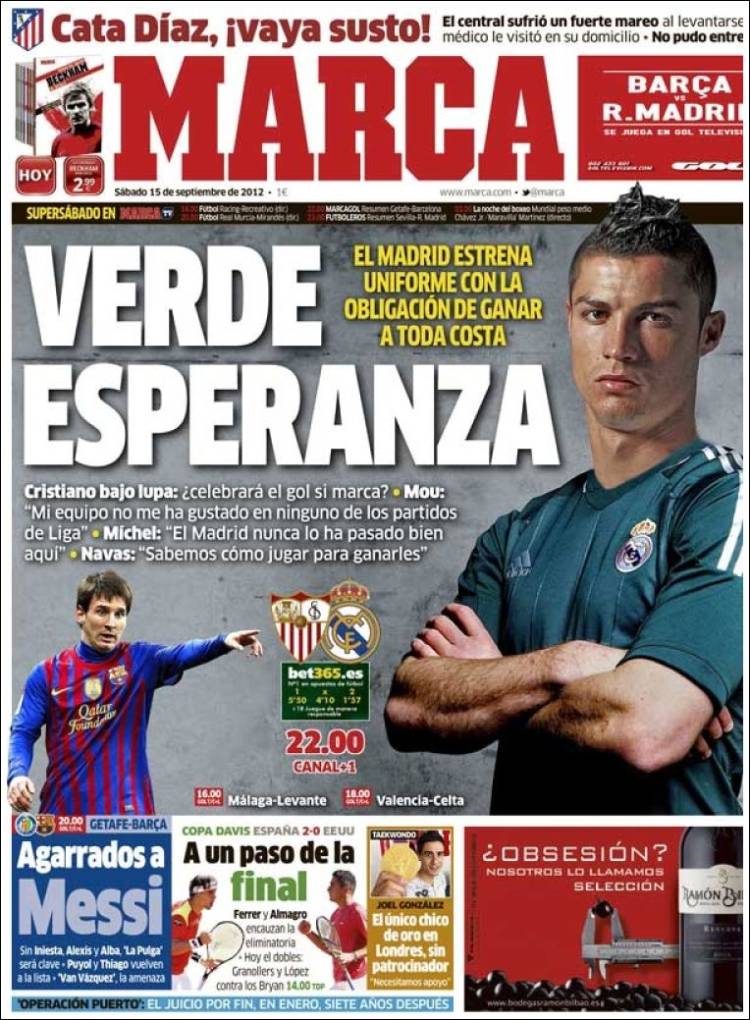 Green expectation: Madrid unveil their new kit and are obliged to win at all costs
Cristiano under the microscope: will he celebrate if he scores?
Mou: "I've not been happy with the team in any of the games"
Michel: "Madrid have never enjoyed it here"
Navas: "We know how to beat them"
Cata Diaz scare: the central defender suffered a dizzy spell when he woke up and the doctor had to visit his home
Vital Messi: without Iniesta, Alexis and Alba 'La Pulga' will be key
Thiago returns to the squad: 'Van Vazquez' threatens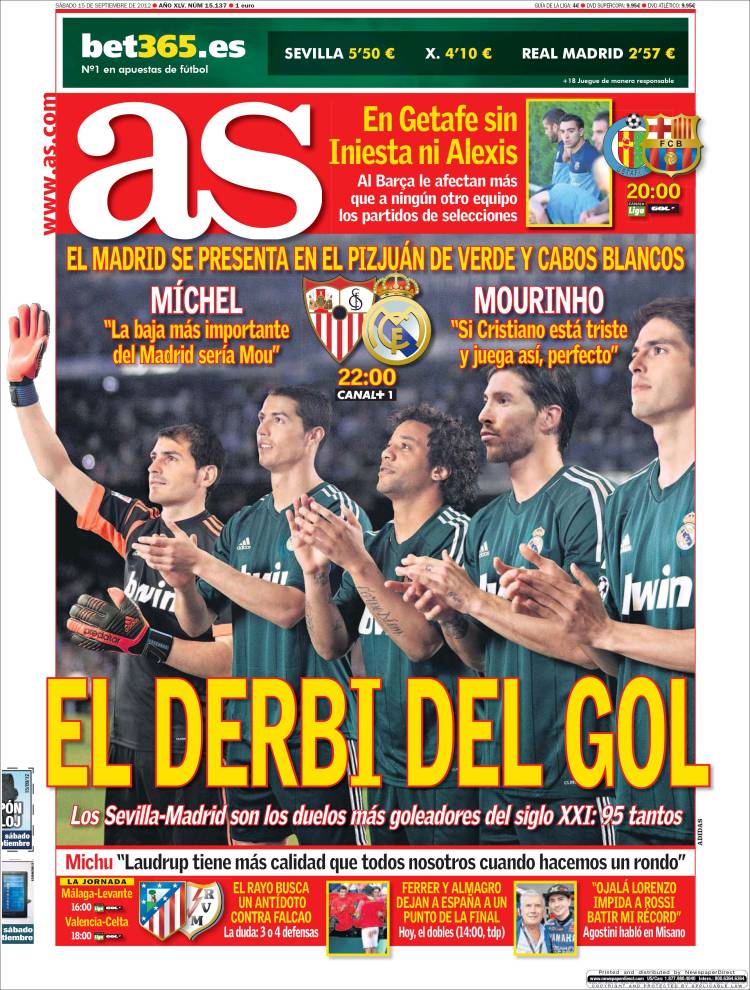 The derby of goals: Sevilla-Madrid is the biggest goalscoring clash of the 21st century - 95 scored
Madrid will wear green in the Sanchez Pizjuan
Michel: 'The most important absence would be Mou"
Mourinho: "If Cristiano is sad and plays like he does, then perfect"
In Getafe without Iniesta and Alexis: national team games affect Barca more than any other team
Rayo look for an antidote against Falcao - in doubt; three or four defenders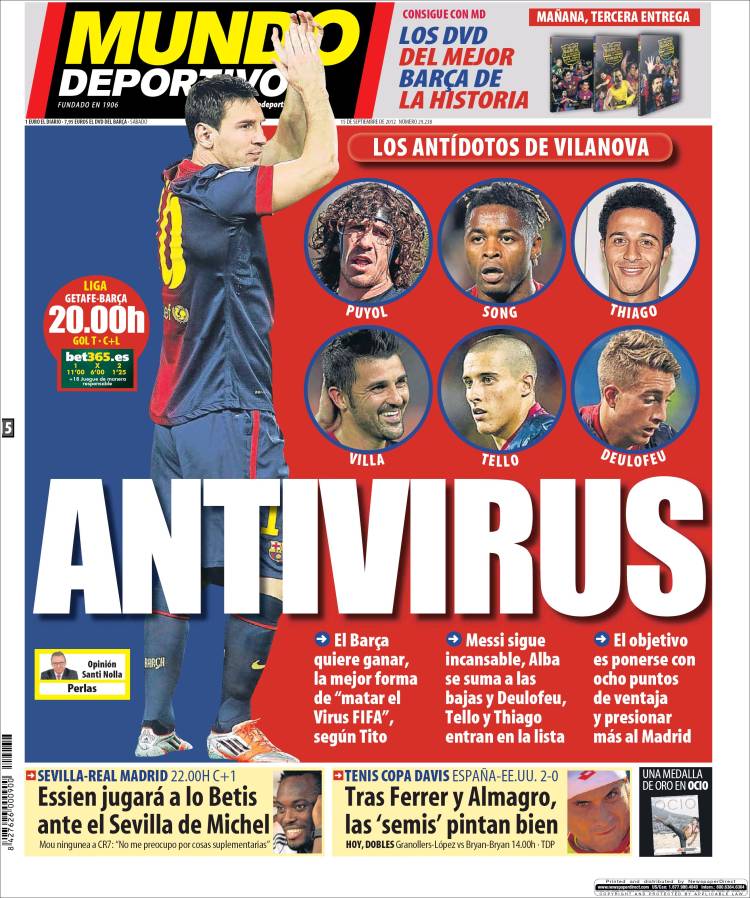 Anti-Virus: Barca want to win in the best manner possible to 'kill the FIFA virus' according to Tito
Tireless Messi continues, Alba is added to the absences and Deulofeu, Thigao and Tello come into the squad
The aim is an eight-point advantage and to put even more pressure on Madrid
Essien will play against Michel's Sevilla