Today's front-page headlines from Marca, AS and Mundo Deportivo…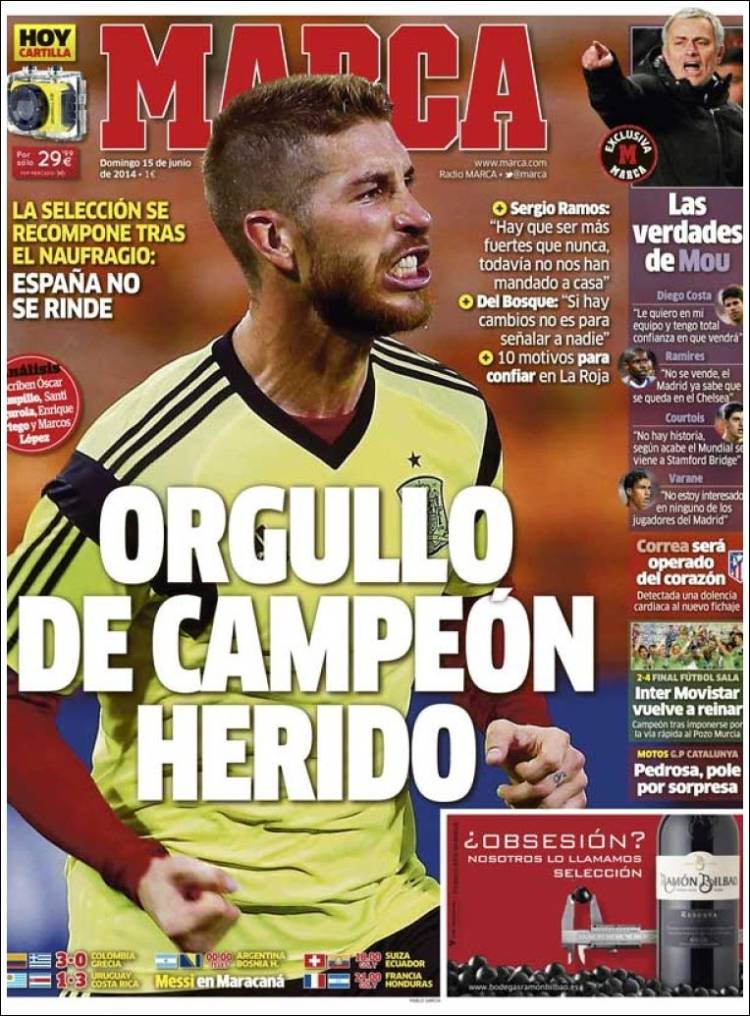 Pride of the wounded champion
The side recompose themselves after the shipwreck. Spain does not give up.
Sergio Ramos: We have to be stronger than ever, we have not been sent home yet.
Del Bosque: If there are changes, it's not to point the finger at anyone.
10 Reasons to trust La Roja.
Messi in the Maracana.
Mourinho's truths
Diego Costa: I want him in my team and I fully trust that he will come
Ramires: We will not sell him to Madrid, he already knows he's staying at Chelsea
Courtois: There is no history, when the World Cup ends he returns to Stamford Bridge.
Varane: I am not interested in any Madrid players
Correa to have heart operation. A heart condition detected in the new signing.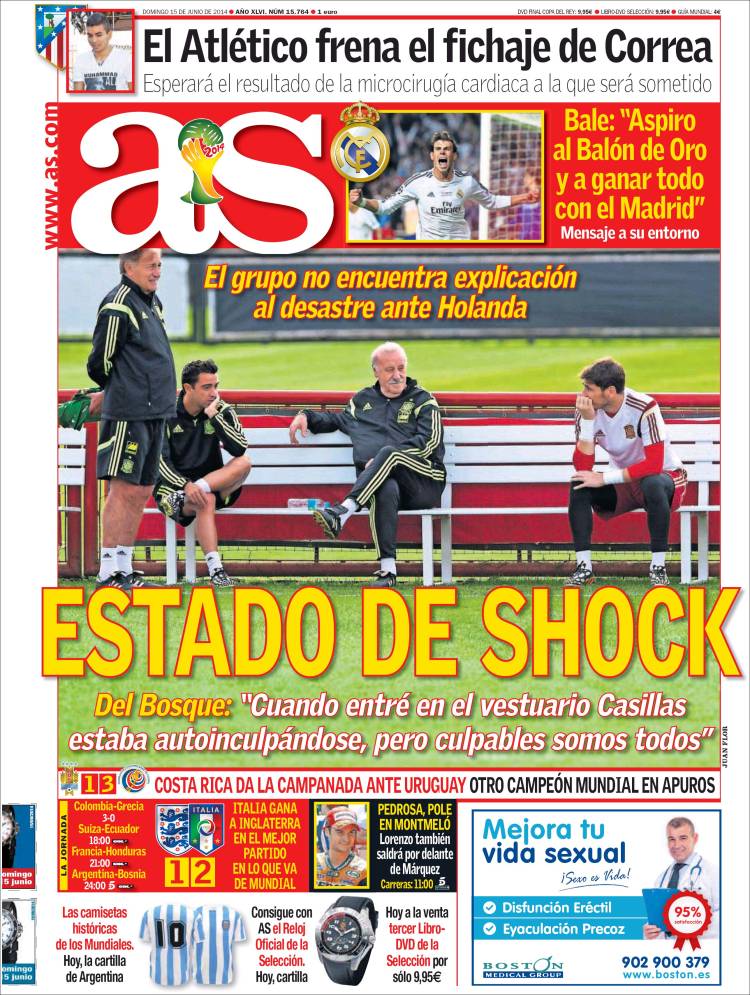 A state of shock
Del Bosque: When I entered the dressing room Casillas was blaming himself, but we are all to blame.
The group can't find an explanation for the disaster against Holland.
Atletico put the signing of Correa on hold
They will wait on the result of the cardiac microsurgery that will be performed.
Bale: I'm aiming for the Balon D'Or and to win everything with Madrid
A message to his fans.
Costa Rica cause a stir against Uruguay.
Another former World Champion in trouble
Italy beat England in the best game of the World Cup so far.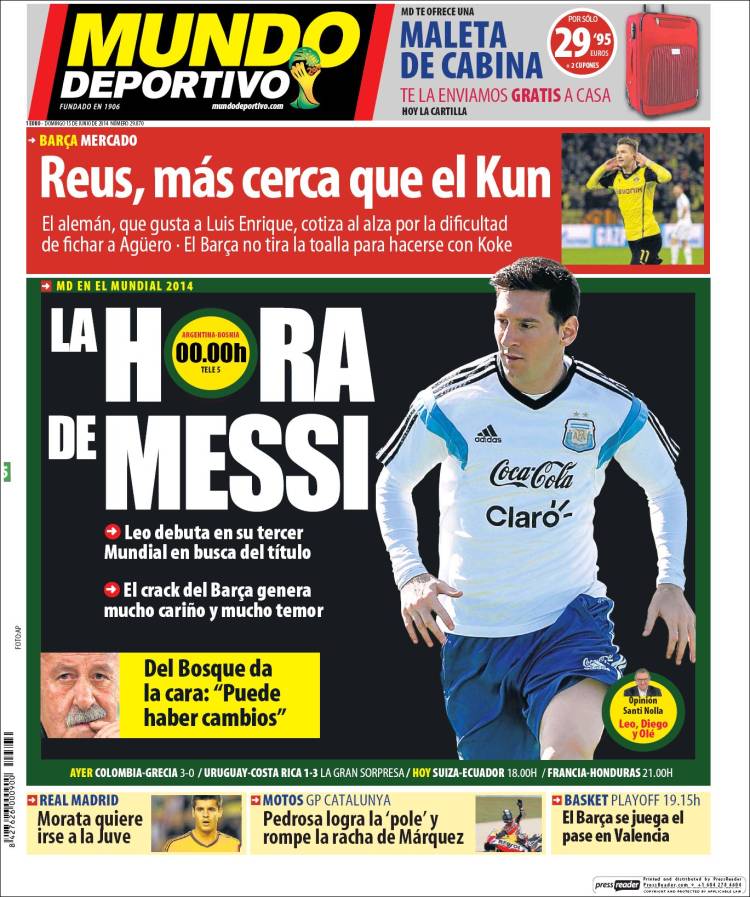 The hour of Messi
Leo debuts in his third World Cup in search of the title
The Barca star generates a lot of love and a lot of fear
Del Bosque shows face: There could be changes
Morata wants to go to Juventus
Reus closer than Kun
The German who Luis Enrique likes, higher on the list because of the difficulty of signing Aguero
Barca won't throw the towel in over Koke.