Today's front-page headlines from Marca, AS and Mundo Deportivo.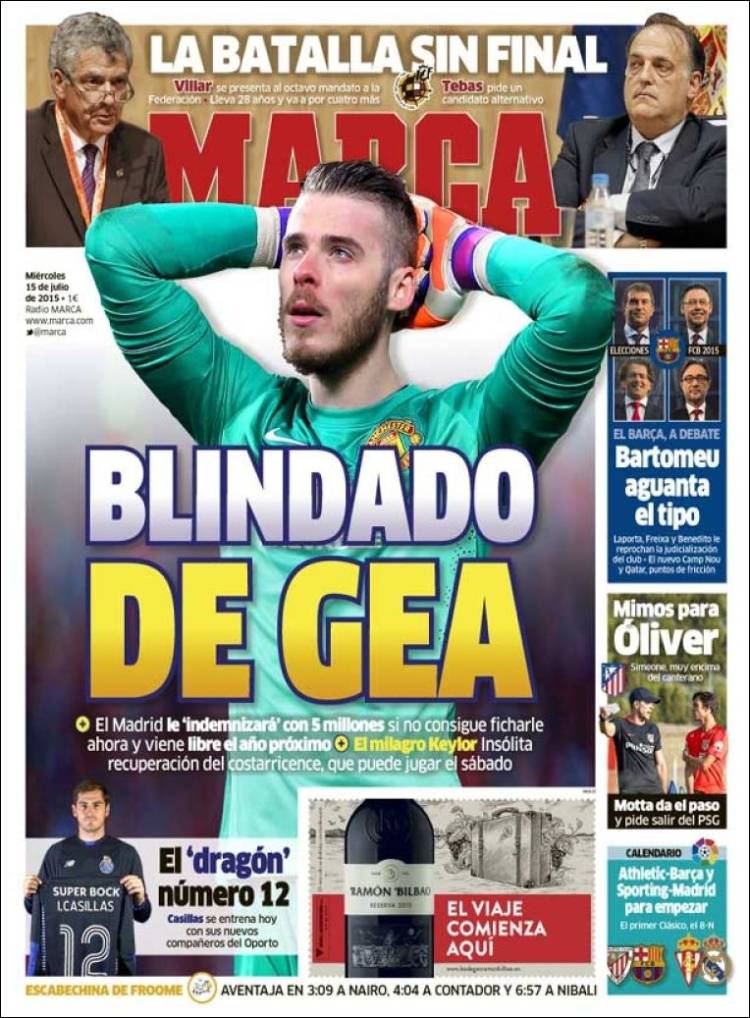 Bulletproof De Gea
Madrid will 'compensate' him with 5 millions euros if they can't sign him now and he will come next summer
The Keylor miracle: Unusual recovery by the Costa Rican, who can play on Saturday
The battle without an end
Bartomeu toughs it out
Fuss over Oliver
Athletic - Barca and Sporting - Madrid to start with
The Dragons number 12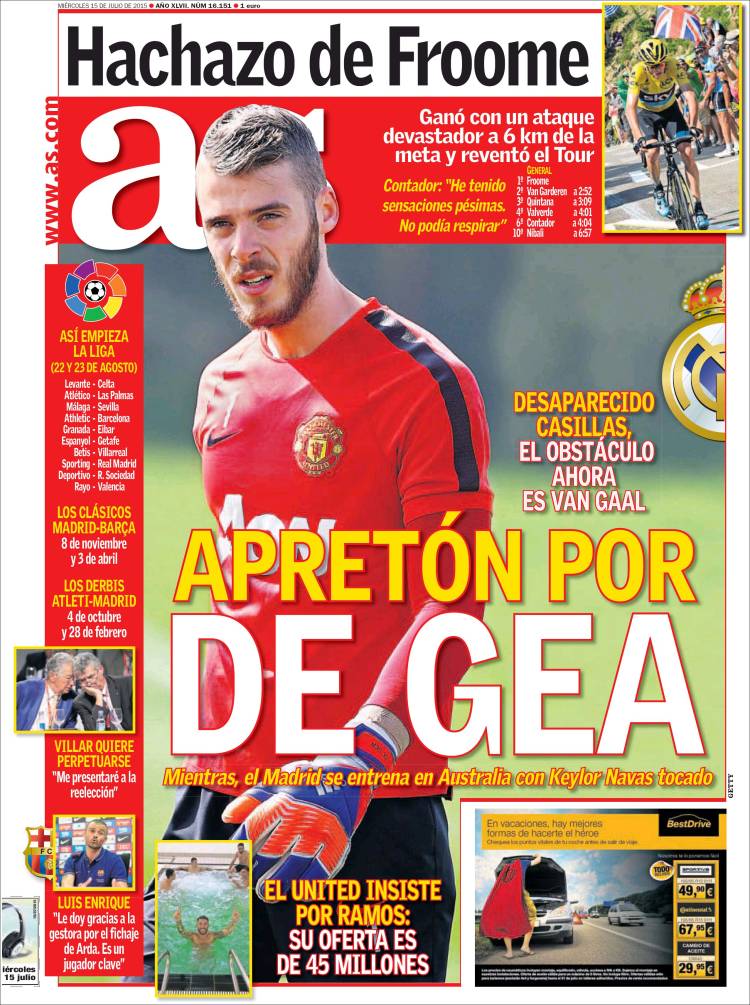 Push for De Gea
Casillas has gone, now the obstacle is van Gaal
Meanwhile, Madrid train in Australia with Keylor Navas injured
United persevere on Ramos: their offer is 45 million euros
Villar wants to continue - "I will stand for re-election"
Luis Enrique - "I thank the managerial committe for Arda's signing. He is a key player"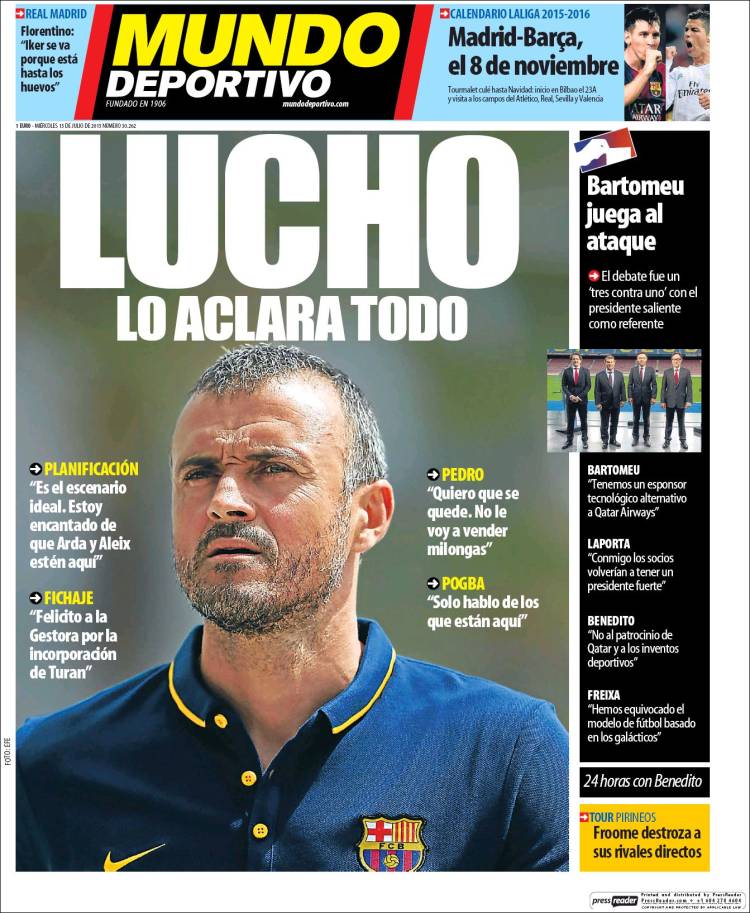 Lucho clarifies everything
Planning - "It's the ideal scenario. I am delighted that Arda and Aleix are here"
Signing - "I congratulate the mangerial committee for bringing in Arda"
Pedro - "I want him to stay. I'm not going to sell him lies"
Pogba - "I only talk about those who are here"
Madrid - Barca, 8 November
Bartomeu on the attack