Today's front-page headlines from Marca, AS and Mundo Deportivo…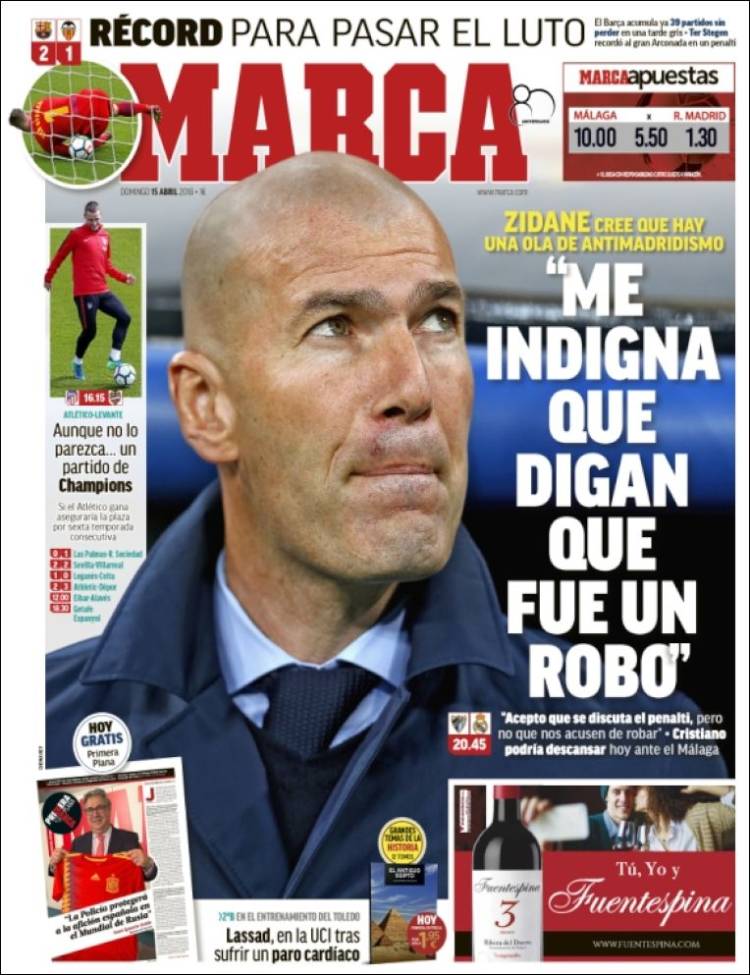 Barcelona 2-1 Valencia
Record to overcome the mourning
Zidane believes there is a wave of 'anti-madridismo'
"I'm disgusted when they say it was a robbery"
Malaga-Real Madrid (19:45 BST)
"I accept the penalty is up for discussion, but not when they accuse of stealing"
Cristiano could sit out today's game against Malaga
Atletico Madrid-Levante (15:15)
Although it does not seem like it... it is a match for the Champions League
Las Palmas 0-1 Real Sociedad
Sevilla 2-2 Villarreal
Leganes 1-0 Celta
Athletic 2-3 Depor
Eibar-Alaves (11:00)
Getafe-Espanyol (17:30)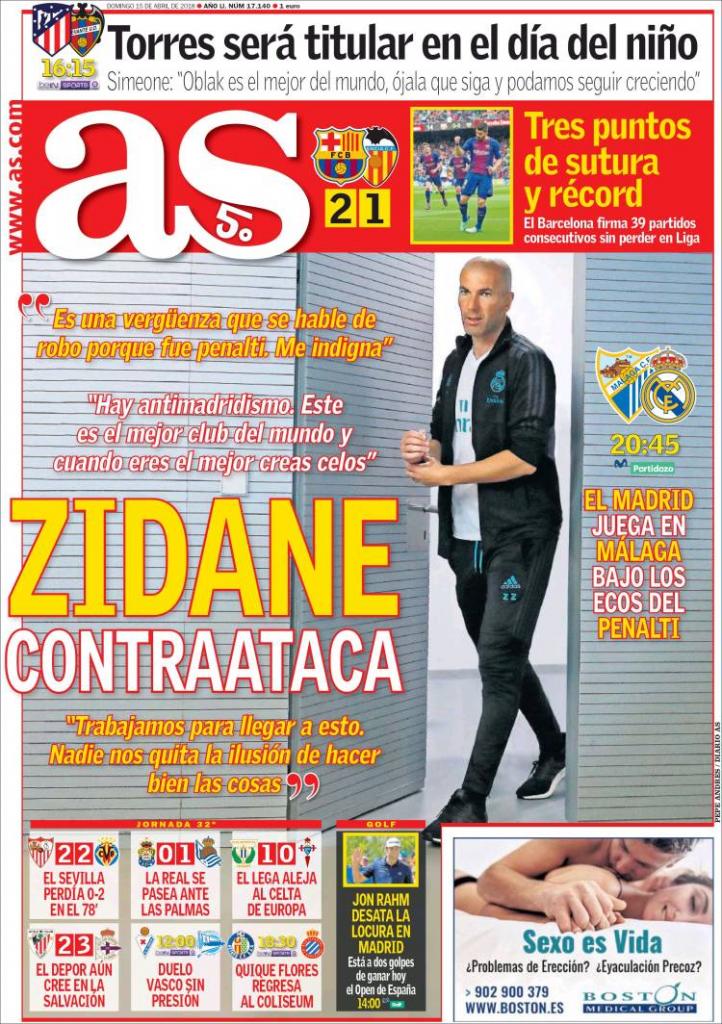 Torres will be a starter on Children's Day
Simeone: "Oblak is one of the best in the world, hopefully he stays and we can keep growing"
"It was a disgrace that people spoke of a robbery because it was a penalty. It disgusts me"
"There's 'anti-madridismo'. This is the best club in the worl and when you're the best, it causes jealousy"
Zidane counterattack
"We're working to get to where we want. No-one can take away our enthusiasm of doing good things"
Madrid play at Malaga amidst echoes of their penalty
Sevilla were 2-0 down until the 78th
La Real overcome Las Palmas
Lega move Celta away from Europe
Depor still believe in survival
Basque clash without pressure
Quique Flores returns to the Coliseum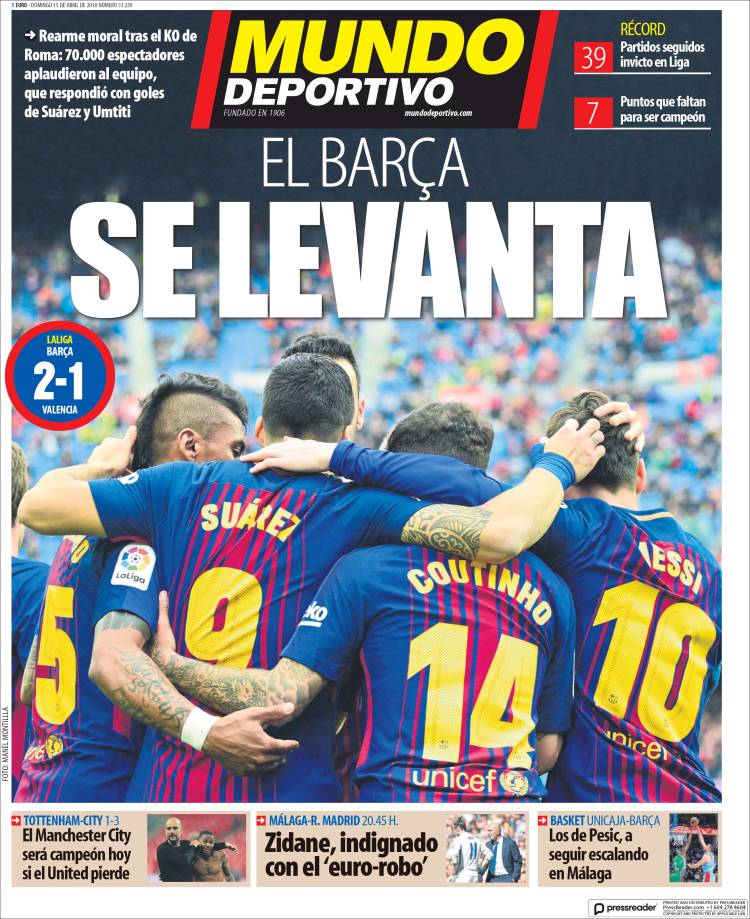 Morale boost after their KO by Roma: 70,000 fans applaud the team, who respond with goals from Suarez and Umtiti
Record
39 consecutive games unbeaten in La Liga
7 points away from becoming champions
Barca rise up
Tottenham 1-3 City
Manchester City will become champions today if United lose
Zidane, disgusted by their 'Euro-robbery'