Today's front-page headlines from Marca, AS and Mundo Deportivo.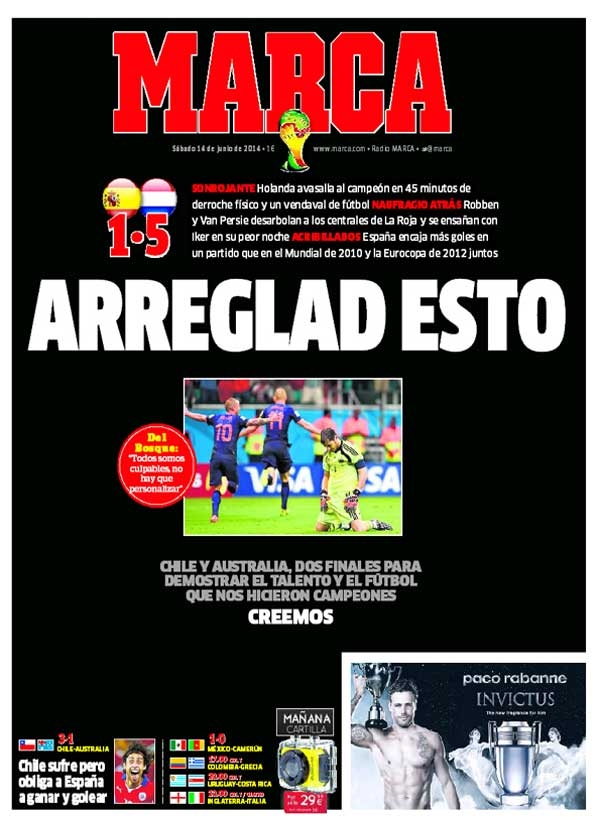 Fix this
Chile and Australia, two finals to show the talent and the football that made us champions, We
believe.
Del Bosque: We are all to blame, you can't blame individuals
Embarrassing. Holland overwhelm the Champions in 45 minutes of physical play and a storm of
football.
Shipwreck. Robben and Van Persie de-mast La Roja's centre backs and show up Iker on his worst
night.
Tormented. Spain concede more goals in one game than in the 2010 World Cup and Euro 2012 put
together
Chile suffer but make Spain need to win and win big.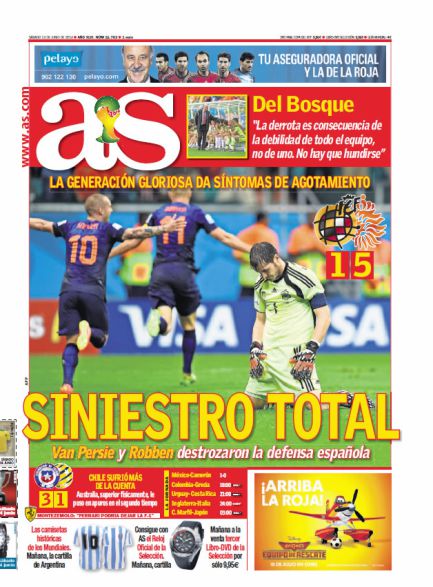 Total disaster
Van Persie and Robben destroy the Spanish defence
The glorious generation show signs of exhaustion
Del Bosque: The defeat is a consequence of weakness throughout the team, not just one. We can't
beat ourselves up.
Chile suffer too much. Australia superior physically put them to the test in the second half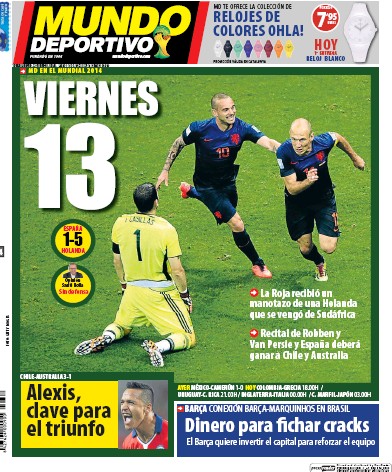 Friday the 13th
No defence- Santi Nolla
Spain slapped for five by a Holland side who got revenge for South Africa
Stunning show by Robben and van Persie, Spain must beat Chile and Australia
Money to buy stars. Barca want to invest in reinforcing the team.
Connection between Barca and Marquinhos in Brazil
Alexis, key to the win