Today's front-page headlines from Marca, AS and Mundo Deportivo.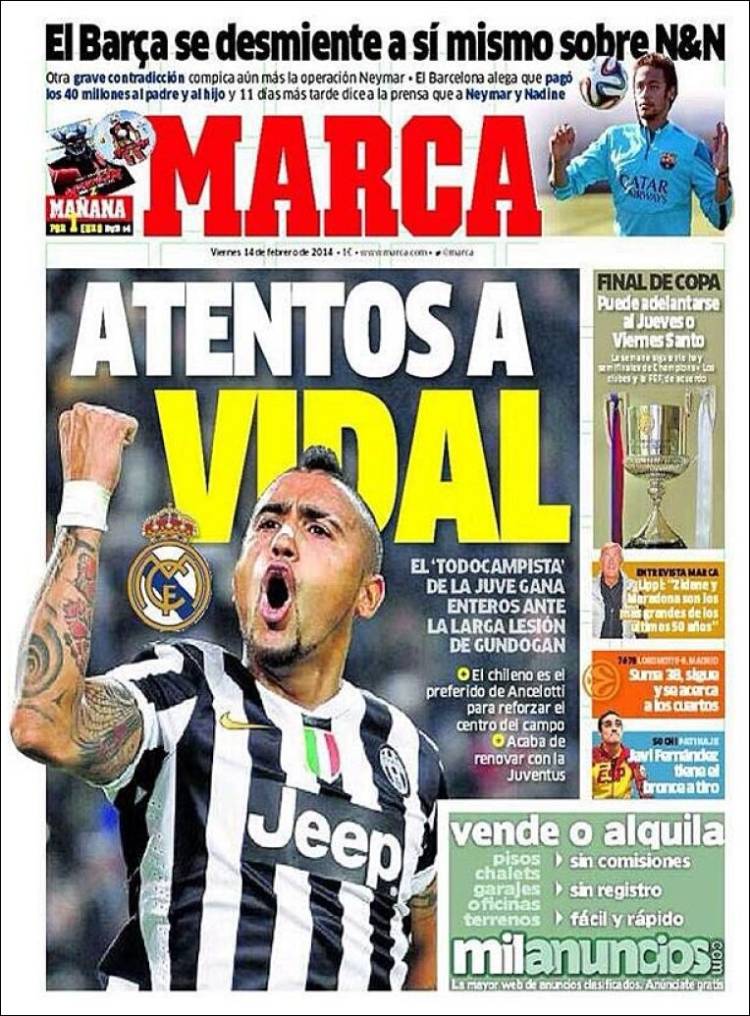 Attention on Vidal
The total midfielder from Juve is attracting more attention due to the injury to Gundogan
The Chilean is the preferred choice of Ancelotti to strengthen the midfield
He has just renewed his contract with Juventus
Barca deny any further wrongdoing over Neymar
Another serious contradiction complicates even more Neymar's transfer
Barcelona allege that they paid €40 million to the father and the son and 11 days later said to the press that it was to Neymar and Nadine
Copa final could be played on the Thursday or Friday of the Easter Week
Interview with Marcello Lippi: "ZIdane and Maradona are the best of the last 50 years"
Real Madrid win their 38th victory, and are closing in on the quarter finals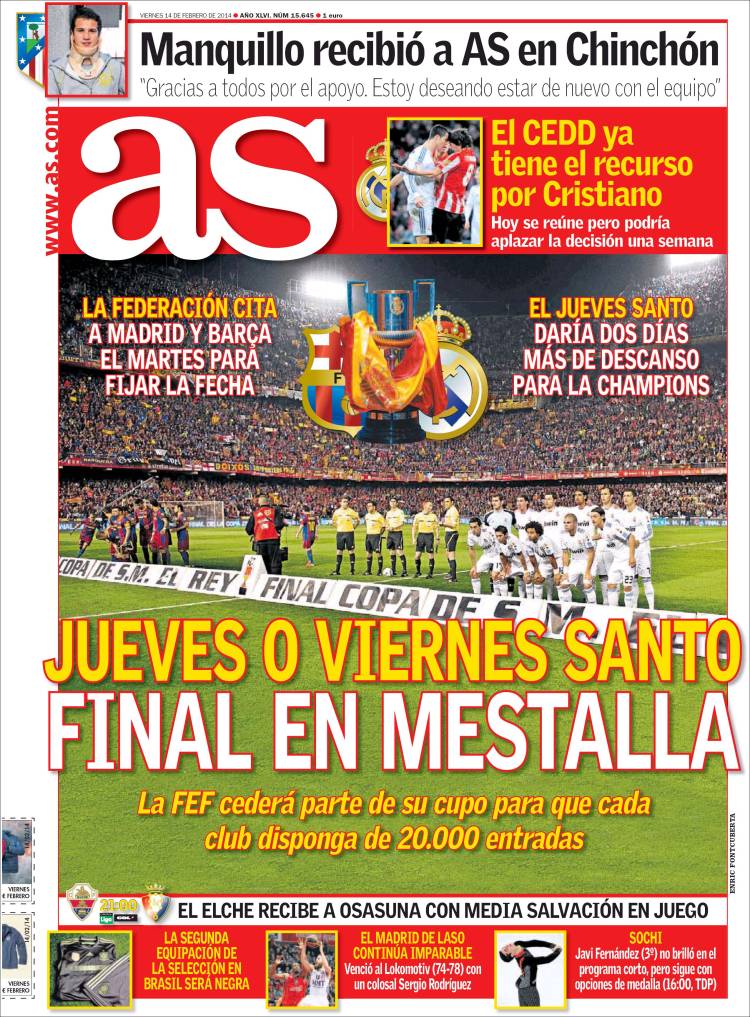 Thursday or Friday of Easter Week the final at the Mestalla
The FEF will give part of its quota for tickets away so that each club has 20000 tickets each
The Federation to meet on Tuesday to set the date of the final
Easter Thursday would give both teams two days more of rest
Manquillo talks with AS in Chinchon
"Thanks to everyone for their support. I just want to be with the team again"
The Competition Committee have received the appeal for Cristiano's suspension, but, they are set to delay their meeting by a week
Elche welcome Osasuna in a battle for survival
The second strip for Brazil will be black
Laso's Madrid continue to march on
They beat Lokomotiv with a colossal performance from Sergio Rodriguez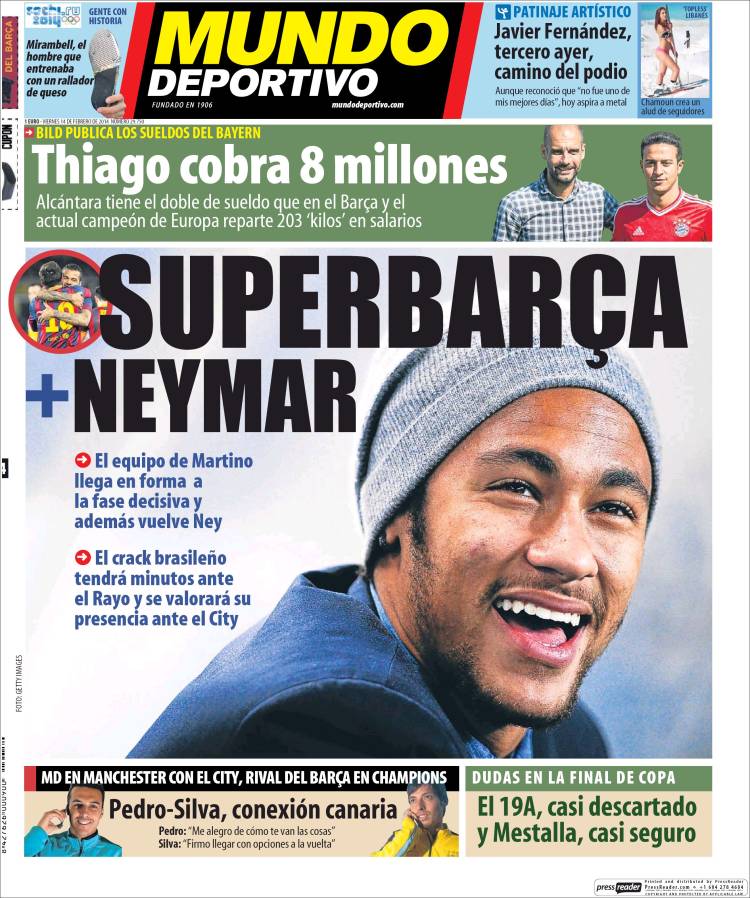 Super Barca and Neymar
Martino's side are back in form during a crucial stage of the season and Neymar is still to return
The Brazilian star will be given playing time against Rayo and then he will be evaluated if hes ready to play or not against City
Thiago earns €8m at Bayern
Alcantara earns twice as much as he did when at Barca and Bayern currently pay in total, €203m in salaries
Mundo in Manchester with City, Barca's rivals in the Champions League
Pedro-Silva - the Canarian connection
Pedro: "I am happy with the way things are going"
Silva: "I would sign so that in the return leg we still have a chance"
Doubts over the Copa final
19th of April almost discarded but the Mestalla, almost surely