Today's front-page headlines from Marca, AS and Mundo Deportivo…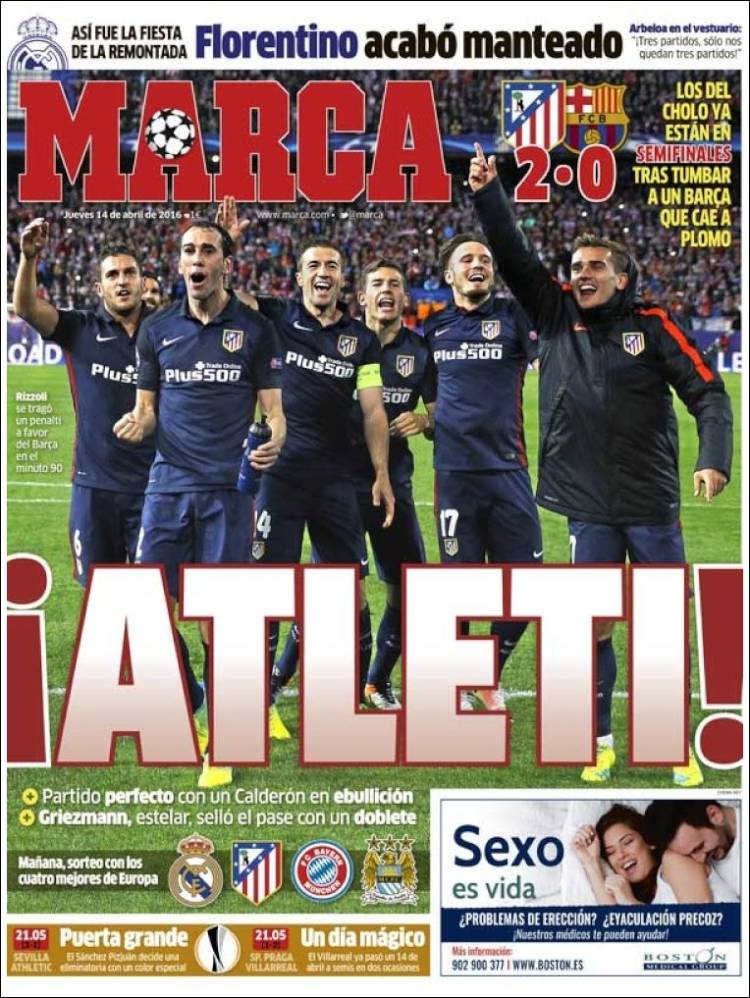 It was the fiesta of the comeback
Florentino ended up tossed in a blanket
Arbeloa in the locker room: "Three games, we only have three games left!"
Cholo's are in the semi-finals after knocking out a Barca that dropped the lead
Atleti!
Rizzoli swallowed a Barca penalty in the 90th minute
Perfect game with a boiling Calderon
Griezmann, star, sealed progression with a double
Tomorrow, the draw with the best four in Europe
Sevilla-Athletic
Big goal
The Sanchez Pizjuan decides the knockout with a special colour
Sparta Prague-Villarreal
A magic day
Villarreal have qualified for the semis on April 14 on two occasions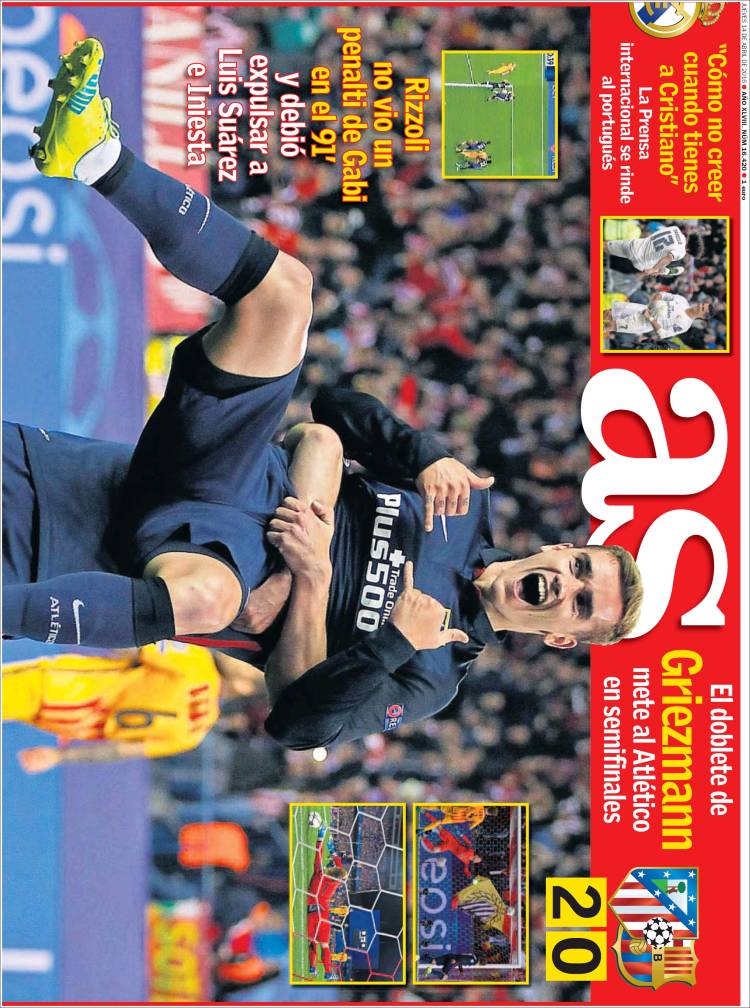 "How do you not believe when you have Cristiano?"
The international Press pays homage to the Portuguese
Griezmann's double puts Atletico in the semi-finals
Rizzoli didn't see a penalty by Gabi in the 91st and had to send off Luis Suarez and Iniesta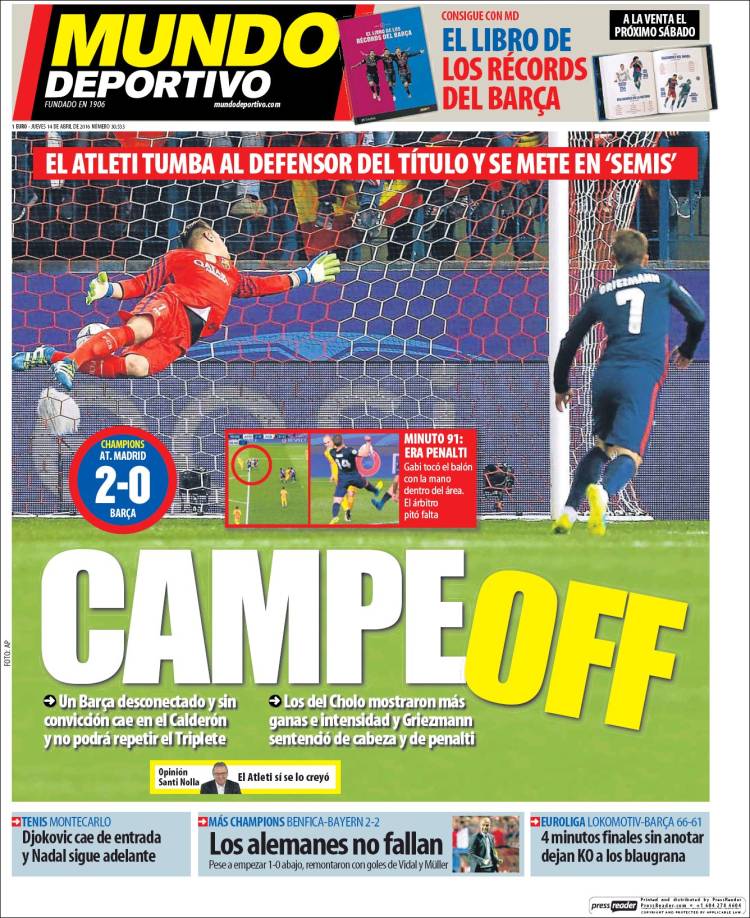 Atleti knock out the defending champion and get into the semis
It was a penalty in the 91st minute
Gabi touched the ball with his hand in the area. The referee didn't whistle.
Champioff
A disconnected Barca without conviction falls in the Calderon and won't be able to repeat the treble
Cholo's showed more desire and intensity and Griezmann decided it with his head and a penalty
Benfica 2-2 Bayern
The Germans don't fail
Despite going 1-0 down, they came back with goals from Vidal and Muller