Today's front-page headlines from Marca, AS and Mundo Deportivo.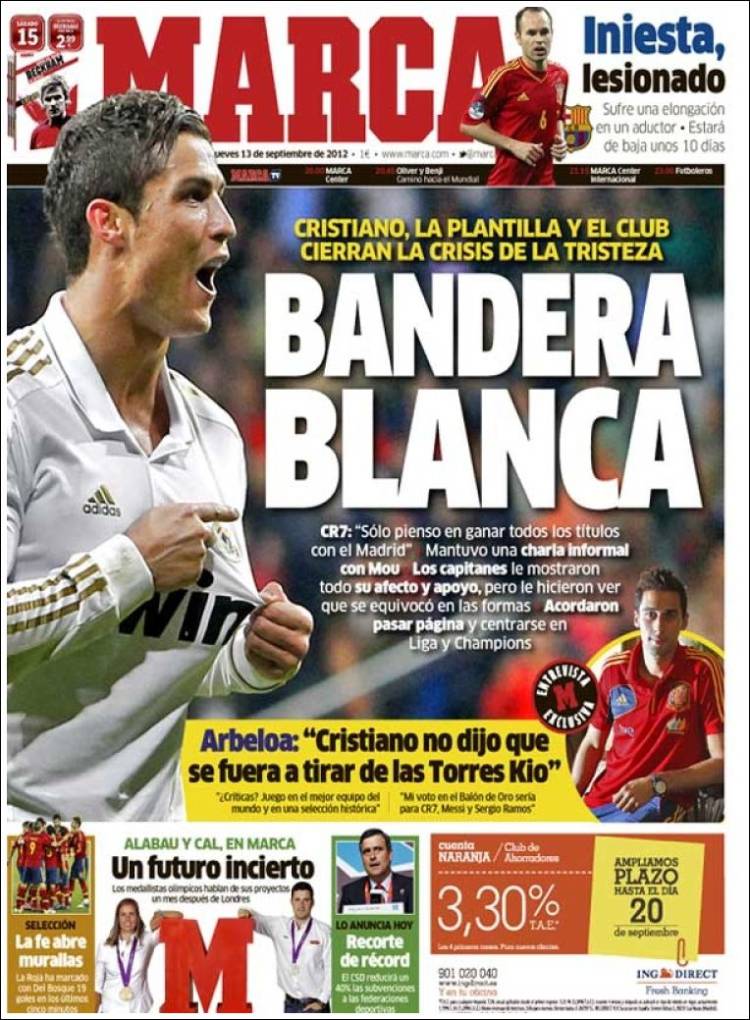 White flag: Cristiano, the squad and the club close the crisis of his sadness
CR7: "I'm only thinking of winning titles with Madrid"
He has an informal chat with Mourinho
The captains show all their affection and support, but they would like him to make a statement saying he was wrong
They agree to turn the page and focus on the Champions League
Arbeloa: "Cristiano didn't say he was going to throw himself out of the Torres Kio"
"My vote for the Ballon d'Or would go to CR7, Messi and Sergio Ramos"
"Critics? I play in the best team in the world and with a historic national side"
Iniesta injured: he suffers a hamstring strain and will be out for 10 days
Faith opens walls: La Roja have scored 15 goals in the last five minutes under Del Bosque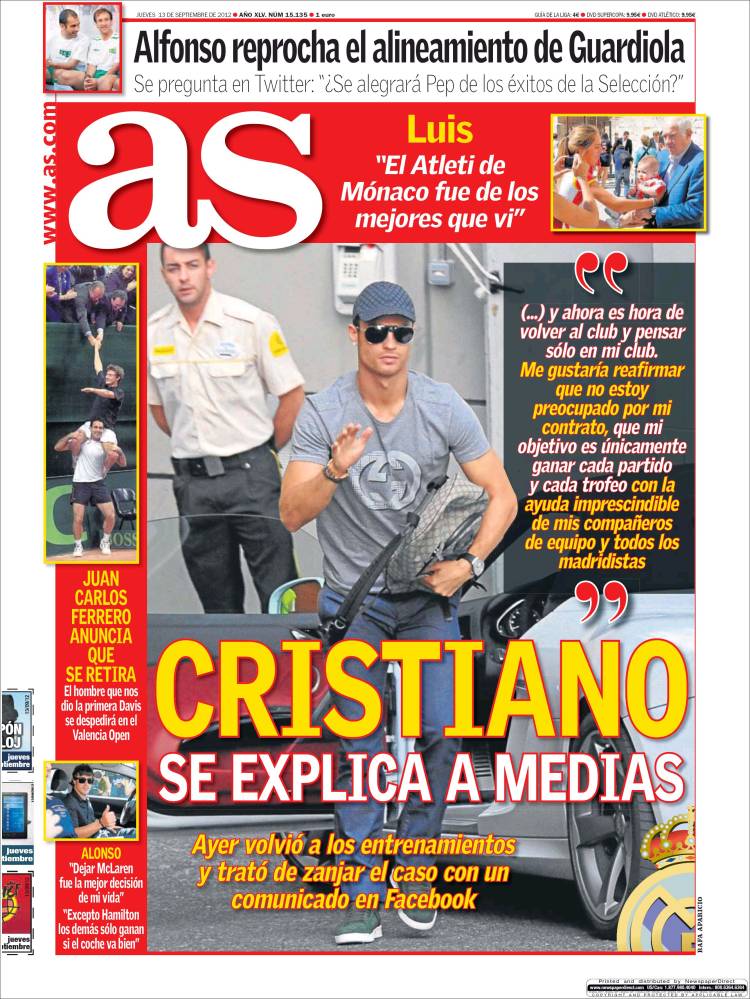 Cristiano explains to the media
He returned to training yesterday and tried to bury the issue with a statement on Facebook
"...and now is the time to return to the club and think only of the club"
"I'd like to reiterate that I'm not worried about my contract, that my aim is only to win every trophy and every game with the essential help of my teammates and all Madridistas"
Luis: "The Atleti in Monaco was one of the best I have seen"
Alfonso criticises Guardiola's selection
He asks on Twitter: "Did Pep celebrate the national team's successes?"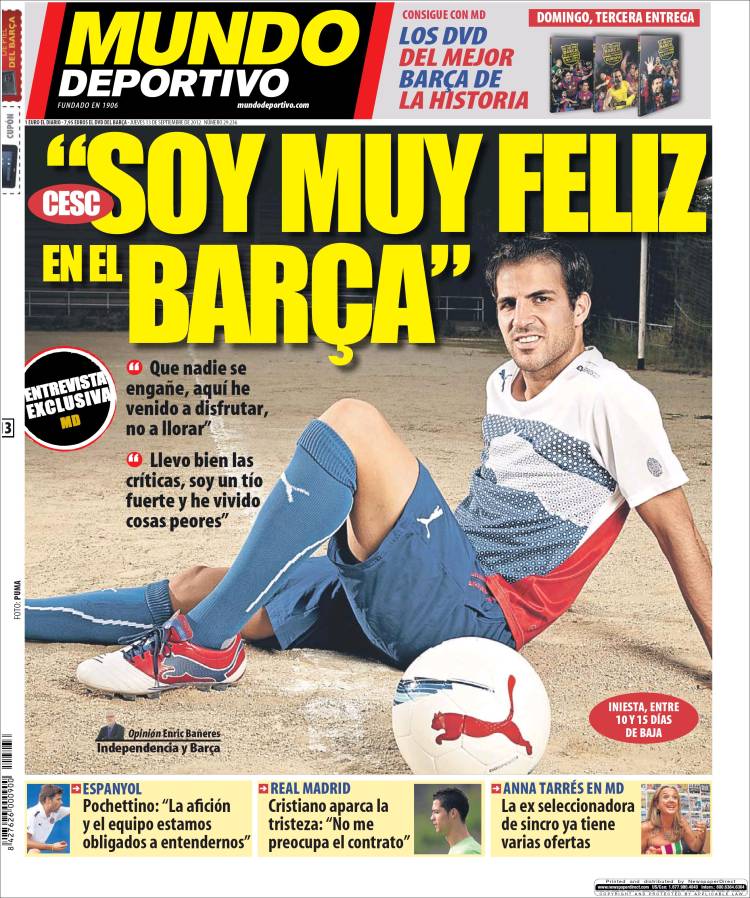 Cesc: "I'm very happy at Barca"
"Let nobody say otherwise. I've come here to enjoy myself, not to cry"
"I can handle the criticism. I'm a strong lad and I've been through worse"
Pochettino: "The team and the fans must understand each other"
Cristiano puts his sadness on hold: "My contract doesn't worry me"