Today's front-page headlines from Marca, AS and Mundo Deportivo.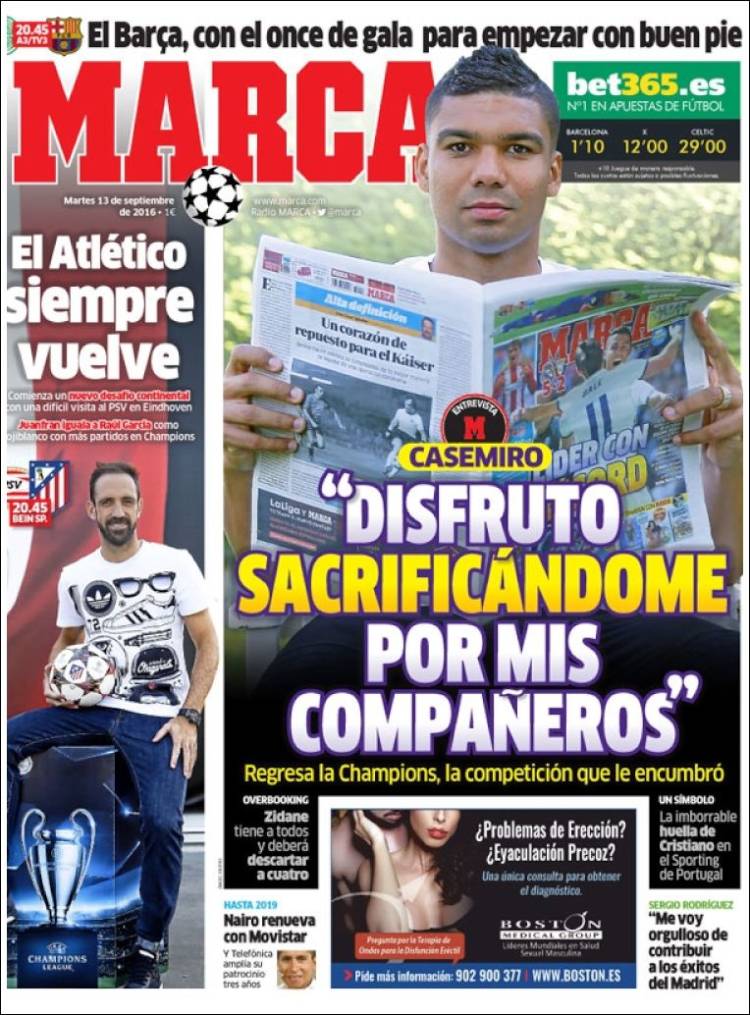 I enjoy sacrificing myself for teammates
Return of the Champions League - a competition that made Casemiro shine
Zidane has the entire squad available and now must discard four
Celtic v Barcelona - Barca have a strong starting line-up available
Atletico always returns
The start of a new difficult European challenge, kicking off against PSV in Eindhoven
Juanfran will draw level with Raul Garcia with most games in the Champions League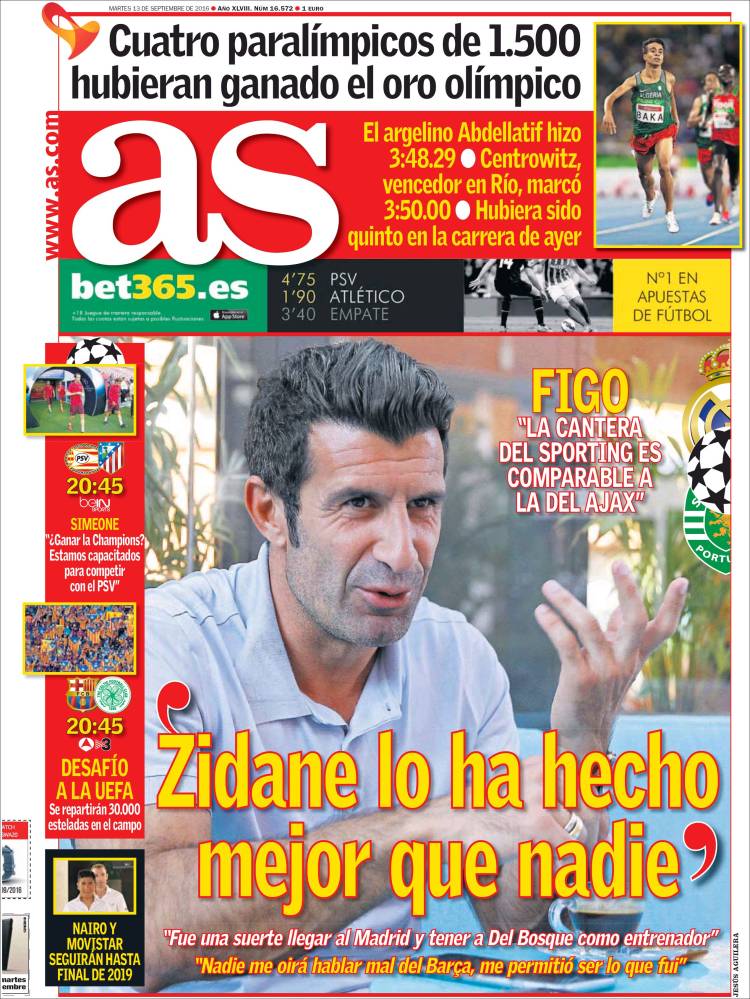 Figo: Zidane has done better than anyone!
"I was lucky to be in Madrid and have Del Bosque as my coach"
"Nobody will hear me speak badly of Barcelona, I was allowed to be what I was"
"The youth of Sporting CP is comparable to Ajax"
Simeone: 'Win the Champions League? We are capable of competiting with PSV"
A challenge for UEFA - 30,000 away fans expected in Camp Nou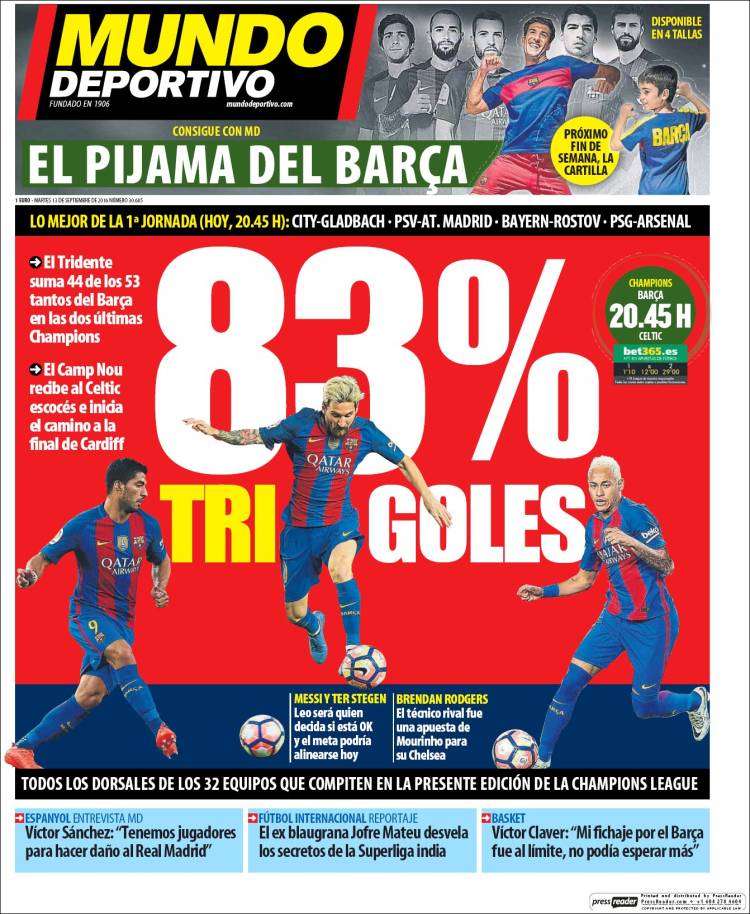 83% of goals from the trio
The trio netted 44 of Barca's last 53 goals in the Champions League
Camp Nou welcomes Celtic to pave the way for the Cardiff final
Messi and Ter Stegen - Messi will decide if he's ok but the goalkeeper might be unavailable
Brendan Rodgers - was a coach of Mourinho at Chelsea
The pyjamas of Barca
Espanyol, Victor Sanchez: 'We have players that can hurt Real Madrid'
Ex-Barca player Jofre Mateu reveals the secrets of the Indian league