Today's front-page headlines from Marca, AS and Mundo Deportivo.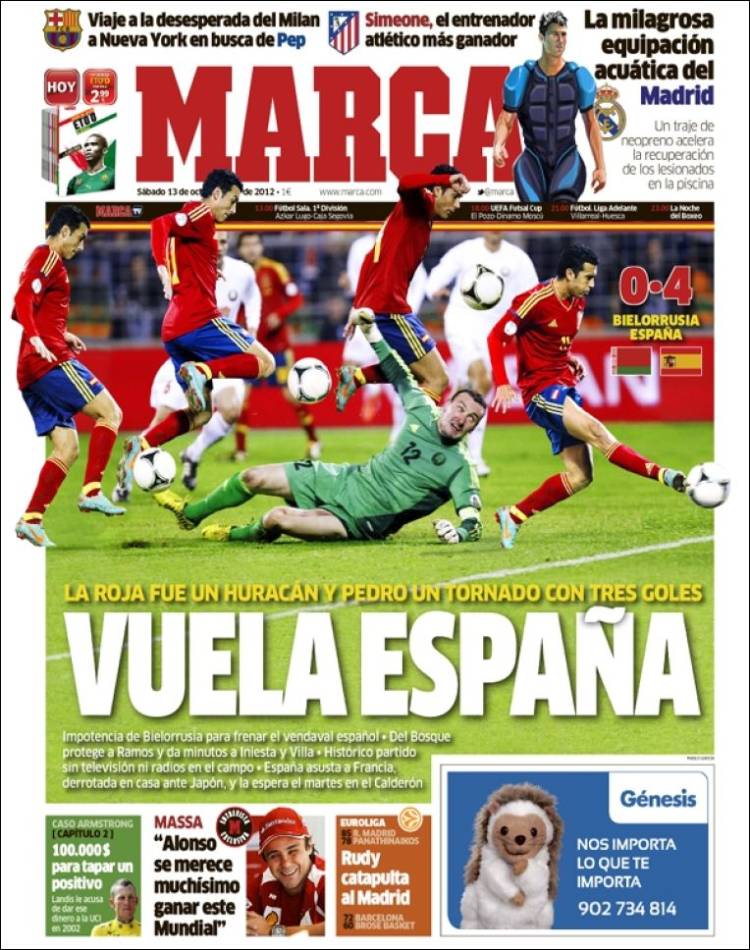 Spain flying- La Roja was a hurricane and Pedro a tornado with three goals
Belarus helpless to stop the Spanish gale
Del Bosque protects Ramos and gives minutes to Iniesta and Villa
Historic match without television or radio at the ground
Spain scare France, who are beaten at home by Japan and await Tuesday in the Calderon
Milan's desperate journey to New York in search of Pep
Simeone the most victorious Atletico Coach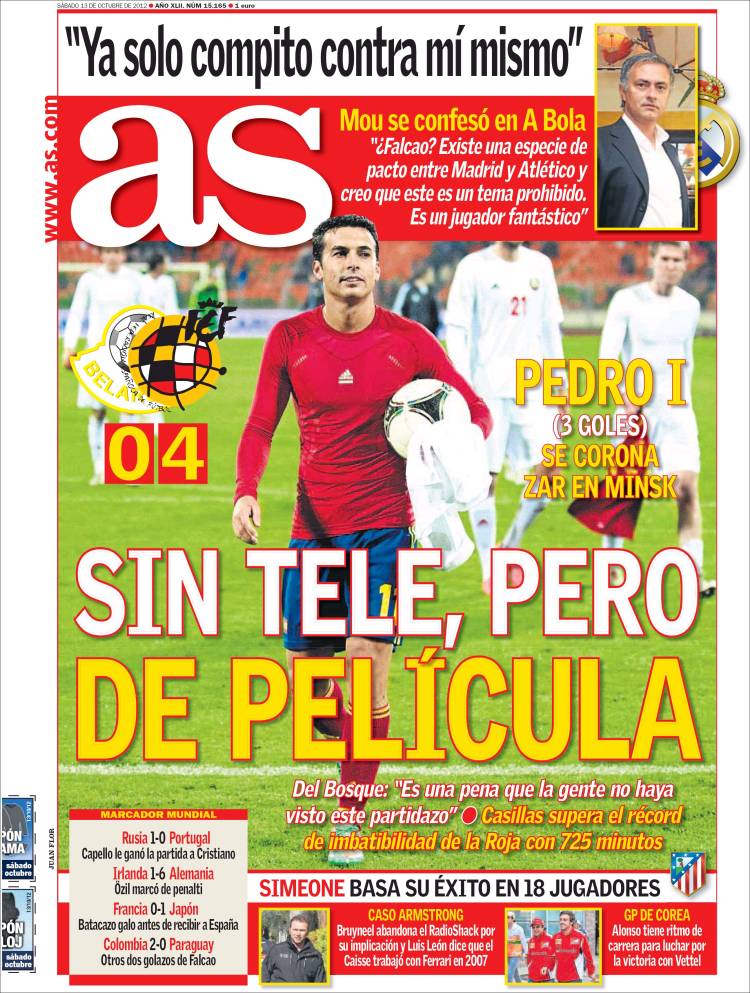 Without TV but out of a film
Pedro I (with three goals) is crowned Tsar in Minsk
Del Bosque: "It's a shame the people didn't get to see this game"
Casillas surpasses La Roja's unbeaten record with 725 minutes
"Now I only compete against myself"
Mou confesses to A Bola: "Falcao? There is a special kind of pact between Madrid and Atletico and I think this is a forbidden matter. He is a fantastic player"
Simeone bases his success on 18 players
Russia 1 Portugal 0 - Capello wins the match-up with Cristiano
Ireland 1 Germany 6 - Ozil scores a penalty
France 0 Japan 1 - French hiccup before facing Spain
Colombia 2 Paraguay 0 - another two goals from Falcao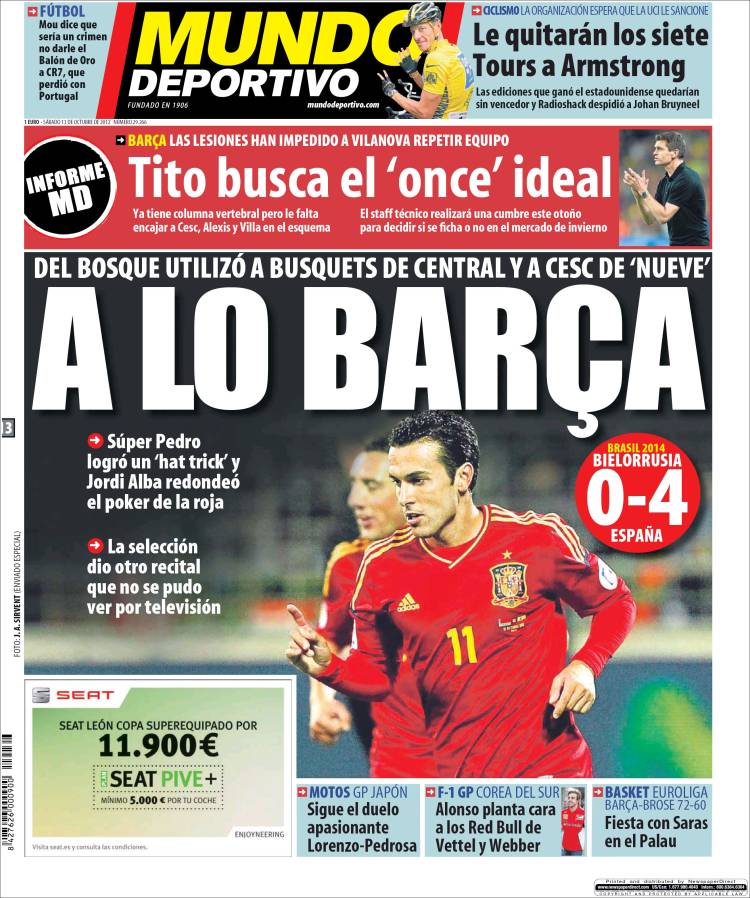 The Barca way
Super Pedro 'notches' a hat-trick and Jordi Alba rounds off La Roja's poker hand
The national team gave another recital that was not able to be seen on televison
Del Bosque uses Busquets at centre-back and Cesc as a 'No 9'
Barca - injuries stop Vilanova selecting the same team
Tito looking for his ideal XI - he now has a spinal column but cannot fit Cesc, Alexis and Villa into the system
The technical staff will have a meeting this autumn to decide whether or not to sign in the winter transfer market
Mou says it would be a crime not to give the Ballon d' Or to Cristiano, who lost with Portugal