Today's front-page headlines from Marca, AS and Mundo Deportivo.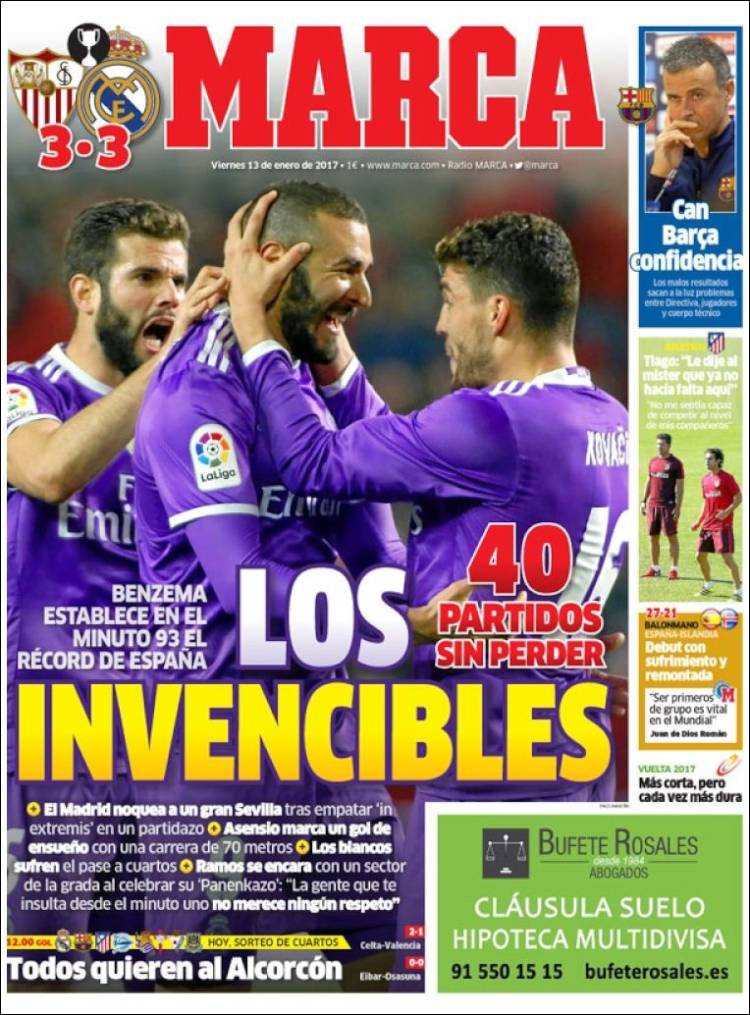 The invincibles
40 games unbeaten and La Liga leaders
Benzema established the all-time Spanish record with his 93rd minute equaliser
Madrid draw with Sevilla in great game, Asensio scores great goal after carrying ball for 70 yards, Zidane's side suffer but reach the quarters, Ramos winds up sections of crowd with panenka penalty - 'the people who insult you from minute one don't deserve any respect'
Quarter finals - everyone wants Alcorcon
Barca lack confidence? Bad results put strain on sections at club
Tiago: I told the coach he was not missing here anymore'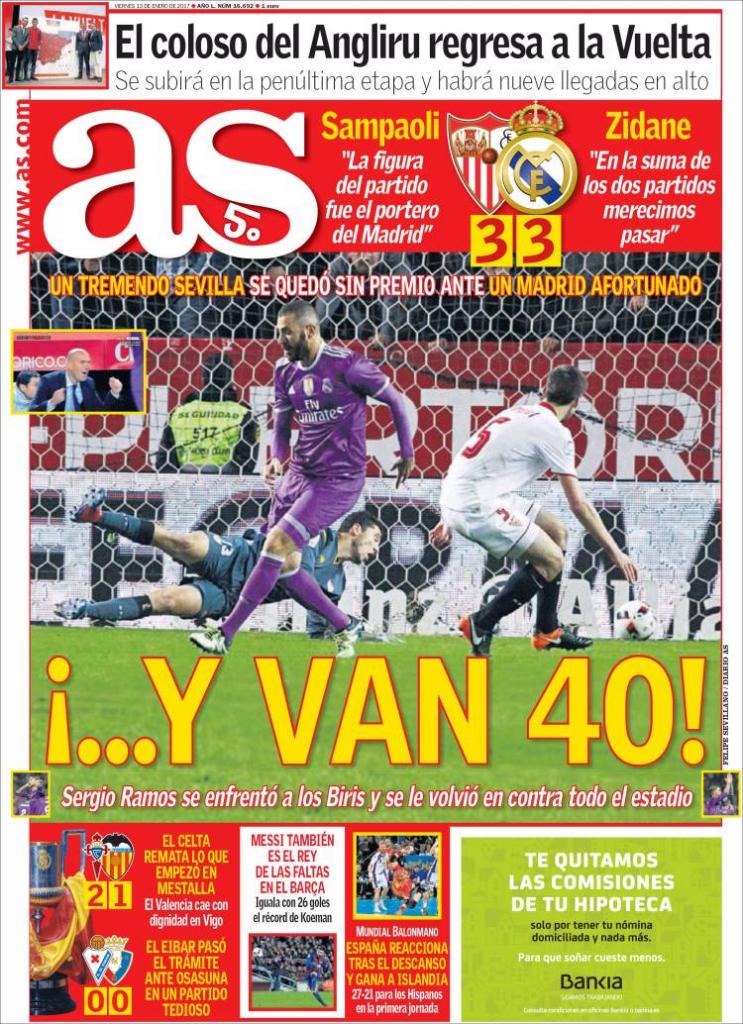 And they go to 40!
A tremendous Sevilla was left without reward against 'lucky' Real Madrid
Ramos faced the Biris Sevilla ultras and turned all the stadium against him
Sampaoli: The man of the match was RM's goalkeeper
Zidane: Overall from the two games, we deserved to go through
Celta finish what they started in the Mestalla - Valencia fall with dignity in Balaidos
Eibar go through against Osasuna in tedious match
Messi also is the king of free kicks for Barcelona - 26 goals equals Koeman's record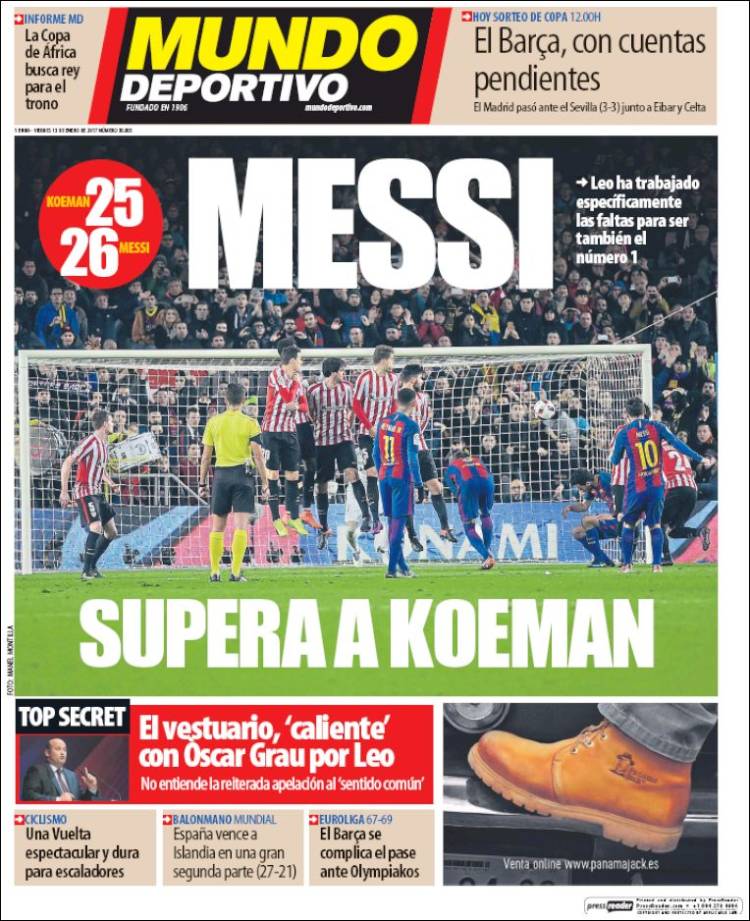 Messi exceeds Koeman
Leo has worked specifically on free-kicks and is now the number one here too
Free kick goals: Messi 26-25 Koeman
AFCON searches for a king of the throne
Copa draw 12pm CET - Barca wait for fate - RM, Celta, Eibar all through
The dressing room, 'warm' with Oscar Grau for Messi - do not understand the repeated 'common sense'