Today's front-page headlines from Marca, AS and Mundo Deportivo.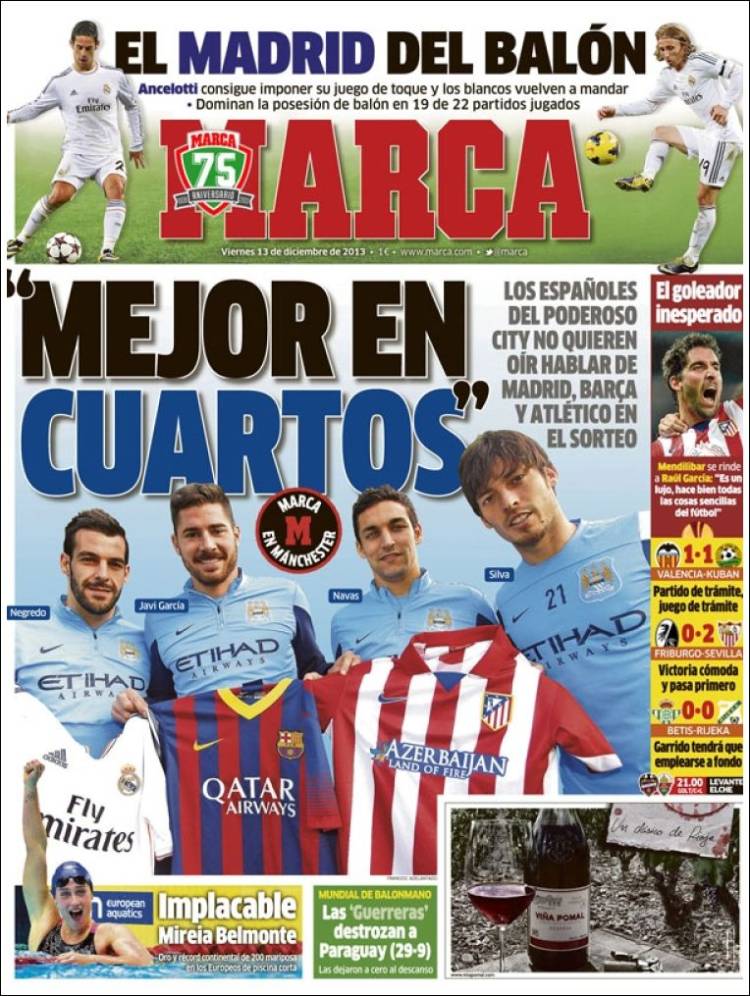 "Better in the quarter finals," the Spanish contingent at the powerful City do not want hear or talk of Madrid, Barca or Atletico in the draw for the knock-out round.
A ball-playing Madrid
Ancelotti has been able to impose a ball-playing game on his side as Los Blancos are now controlling games
They have dominated possession now in 19 of their 22 games
An unexpected goalscorer: Mendilibar praises Raul Garcia, "He is a luxury, does all the simple things well"
Valencia 1-1 Rubin: A formality of a game and it showed
Freiburg 0-2 Sevilla: A comfortable win as Sevilla progress
Betis 0-0 Rijeka: Garrido will have to do more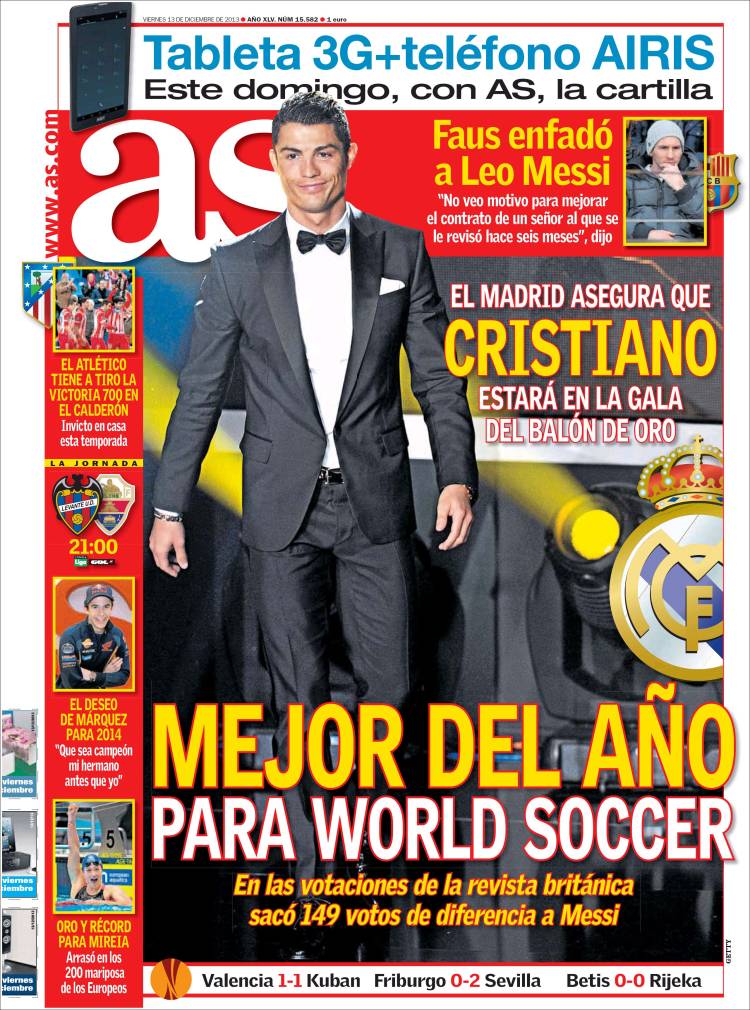 The Best in the World according to World Soccer
In the voting by the British magazine, the Portuguese won 149 votes more than Lionel Mesi
Madrid assure that Cristiano will be present at the Balon d'Or gala
Faus is angry with Leo Messi
"I do not see a reason to improve his contract with the boss only reviewed six months ago"
Atletico could win their 700th game at home this weekend
Marquez's desire for 2014, "For my brother to by champion instead of me"
Gold and a record for Mireia in the 200m butterfly