Wednesday's Front Page Headlines from Marca, Diario AS and Mundo Deportivo, in English!!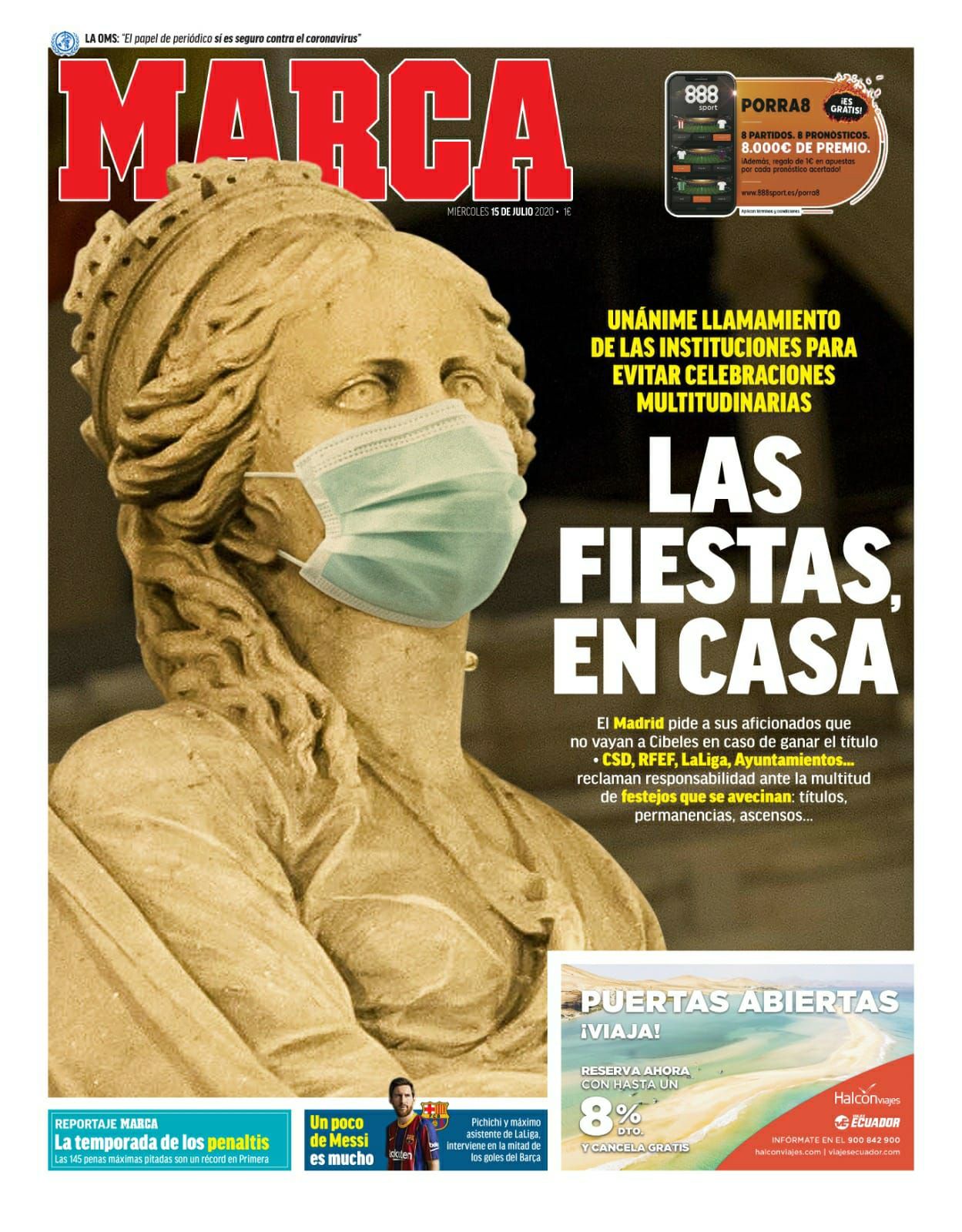 REAL MADRID: Parties at Home - Real Madrid have issued a statement advising fans not to gather at Cibeles if they are confirmed as La Liga champions. Los Blancos are encouraging supporters to continue to observe social distancing measures.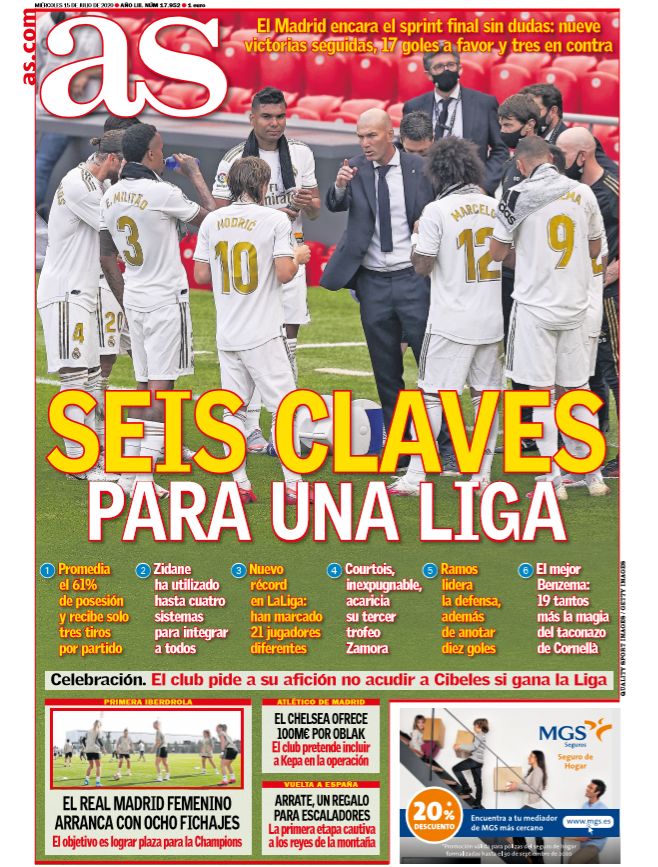 REAL MADRID: Six Keys to La Liga - Zinedine Zidane's side are on the verge of securing a first La Liga title since 2017, with six key factors to their impending success. 1. Real Madrid have maintained an average of 61%  this season, 2. Zidane has rotated between four tactical systems, 3. Twenty One different La Liga scorers, 4. Outstanding Courtois, 5. Ramos as a leader and goalscorer and 6. Benzema's 19 La Liga goals.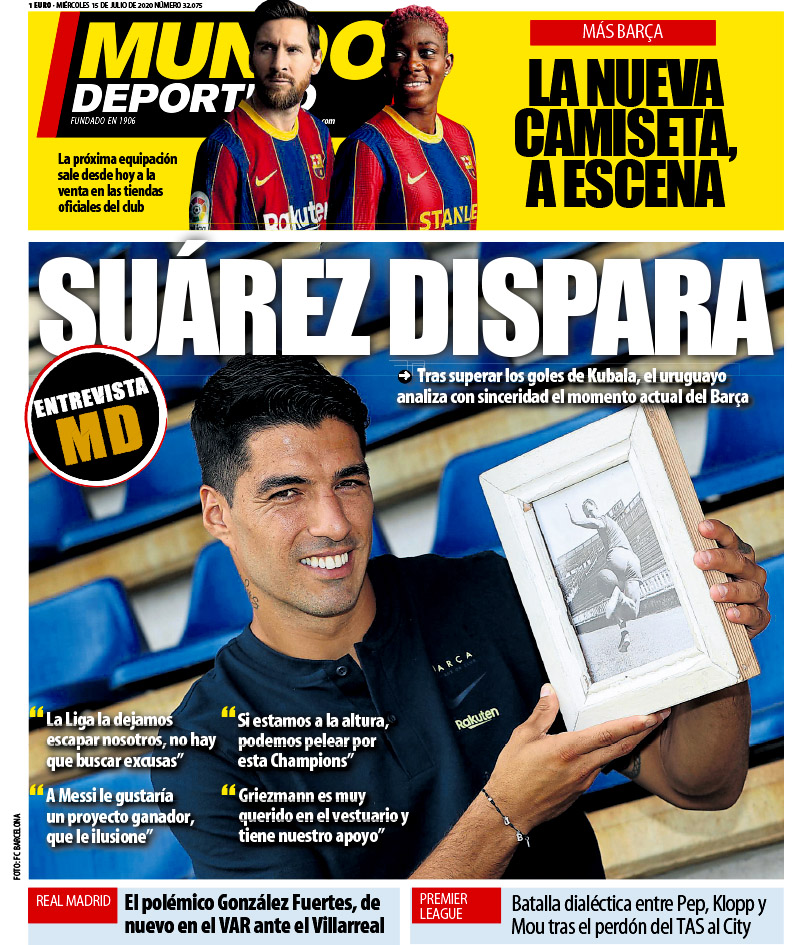 BARCELONA: Suarez Shoots - Luis Suarez speaks following his official overtaking of Laszlo Kubala as the club's third highest scorer, he admits the La Liga title is now out of reach, with their focus now on the Champions League.