Today's front-page headlines from Marca, AS and Mundo Deportivo.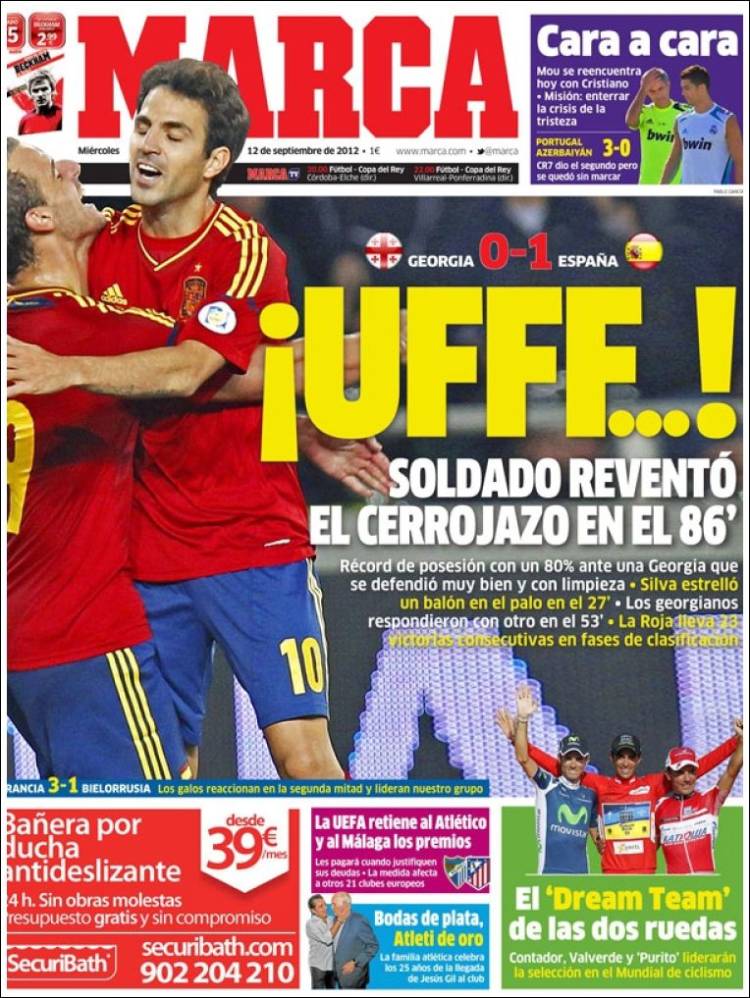 Ufff...! Soldado bursts the barrier in the 86th minute
Record possession figure of 80 per cent against a Georgia that defended well and cleanly
Silva hit the post in the 27th minute: the Georgians responded likewise in the 53rd
La Roja now have 23 consecutive victories in qualifying games
Face to face: Mou will meet Cristiano again today
Mission: to bury his sadness crisis
UEFA retain Atletico and Malaga bonuses: they will be paid when debts are sorted out and it has affected another 21 European clubs
Silver weddings, Atleti gold: the Atletico family celebrate the 25th anniversary of Jesus Gil's arrival at the club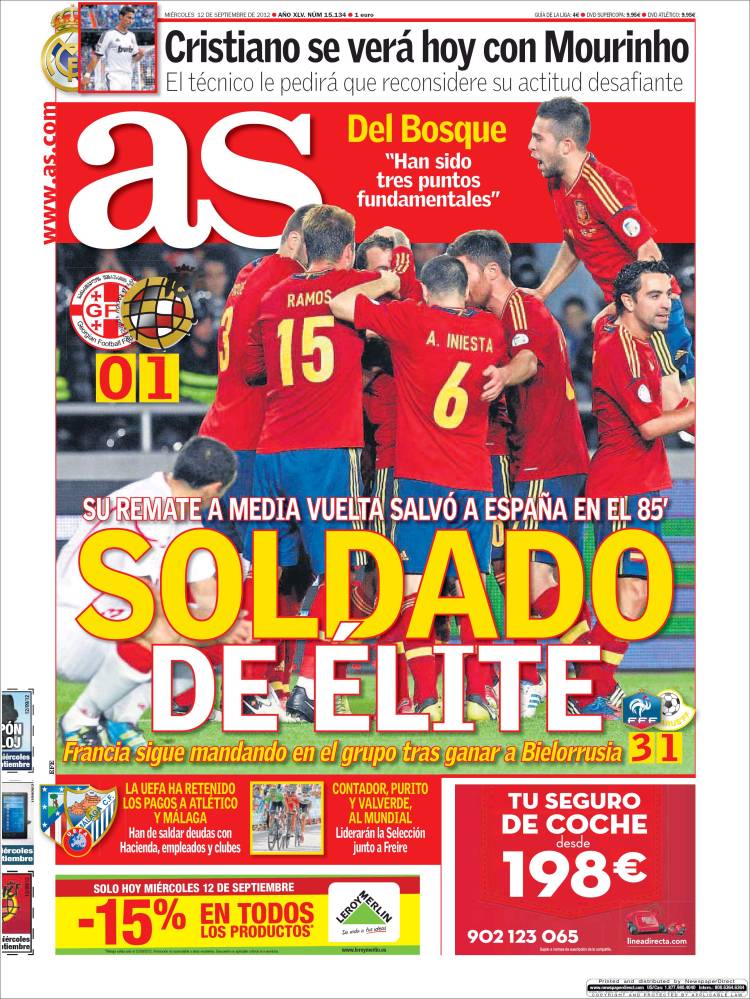 Soldado of the elite: his goal on the half-turn saved Spain in the 85th minute
Del Bosque: "They were three important points"
France still lead the group after beating Belarus
Cristiano will see Mourinho today: the Coach will ask him to reconsider his defiant attitude
UEFA retain payments to Atletico and Malaga: they need to pay off debts with Hacienda, employees and clubs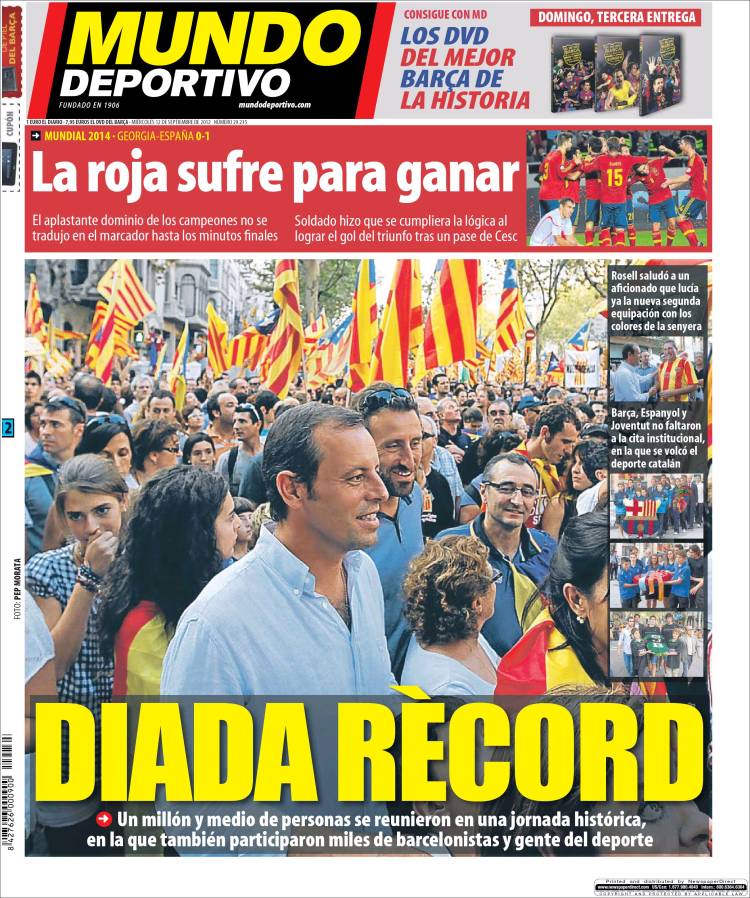 A record Diada: 1.5m people meet up on a historic day, in which thousands of Barcelona fans and sports people also took part
La Roja suffer to win
The overwhelming domination of the champions was not shown on the scoreboard until the final minutes
Soldado made the logical thing happen as he got the winning goal from a Cesc pass
Rosell salutes the fans, who wore the new second strip with the colours of the Senyera
Barca, Espanyol and Joventut attended the traditional meeting, at which Catalan sport was praised