Today's front-page headlines from Marca, AS and Mundo Deportivo.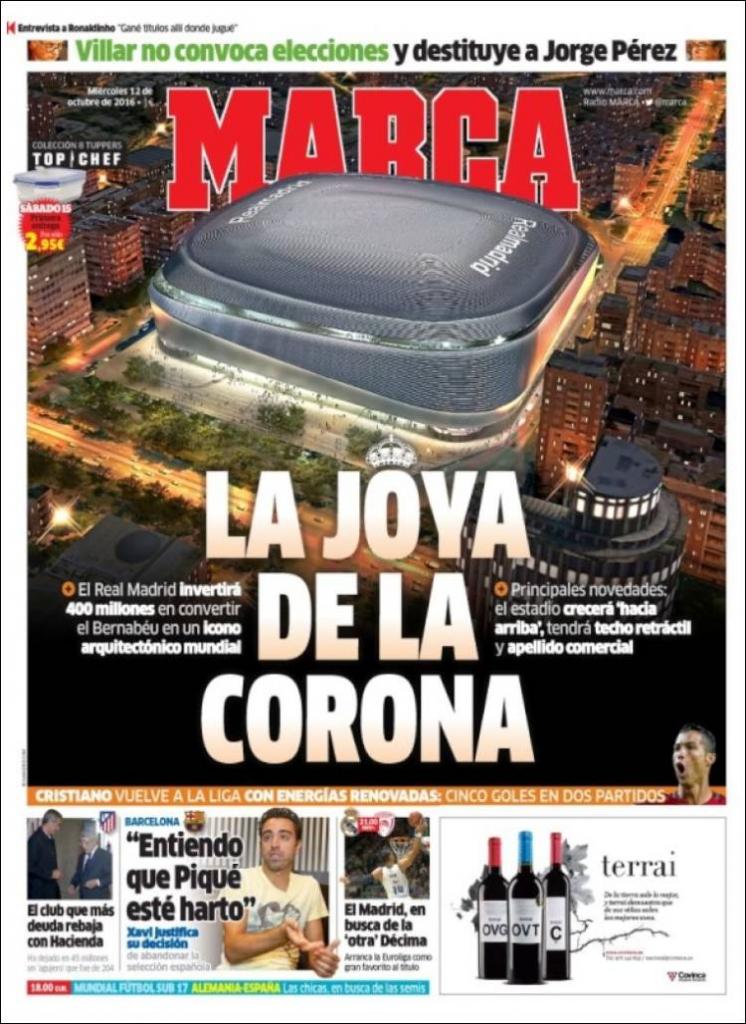 Crown Jewel
Real Madrid invest €400m to make the Bernabeu an architectural icon
Stadium will rise, have a retractable roof and a surname
Cristiano will return to league action with renewed energy - 5 goals in 2 games
Villar won't call elections and dismisses Jorge Perez
The club with the most debt works with Hacienda
'I understand that Pique is fed up' - Xavi justifies defender's decision to retire from internationals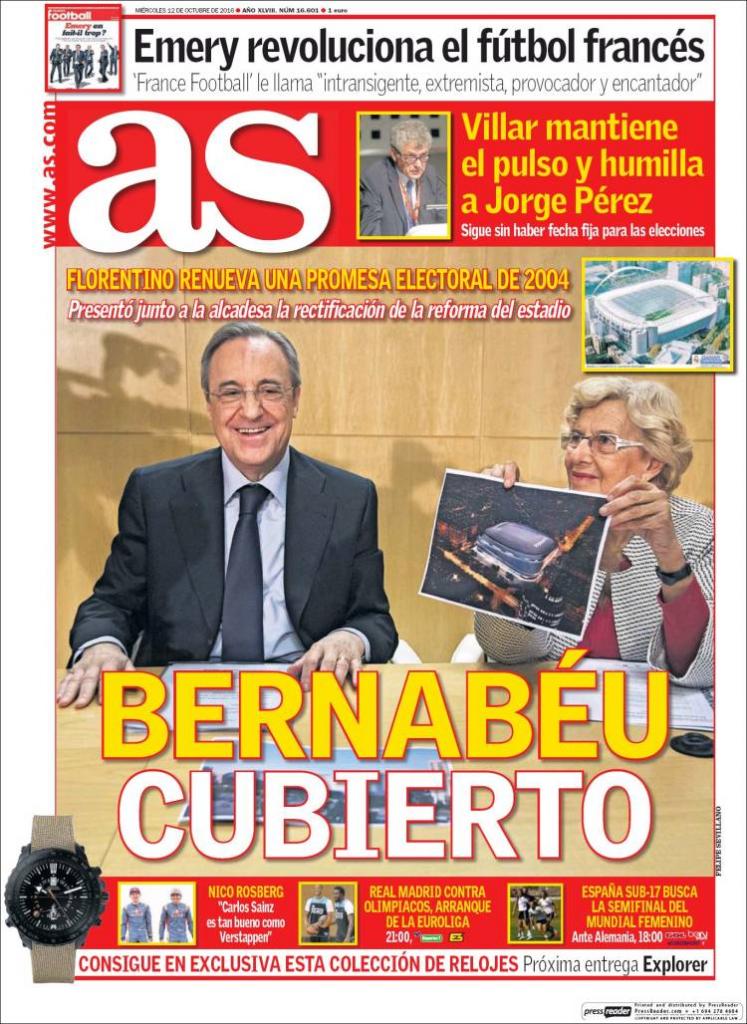 Bernabeu covered
Florentino delivers on his 2004 election promise
Madrid's mayor presented the rectified renovation plans
Emery shakes up French football - France Football calls him 'uncompromising, extreme, provocative and charming'
Villar maintains his position and humiliates Jorge Perez - still has no fixed date for the elections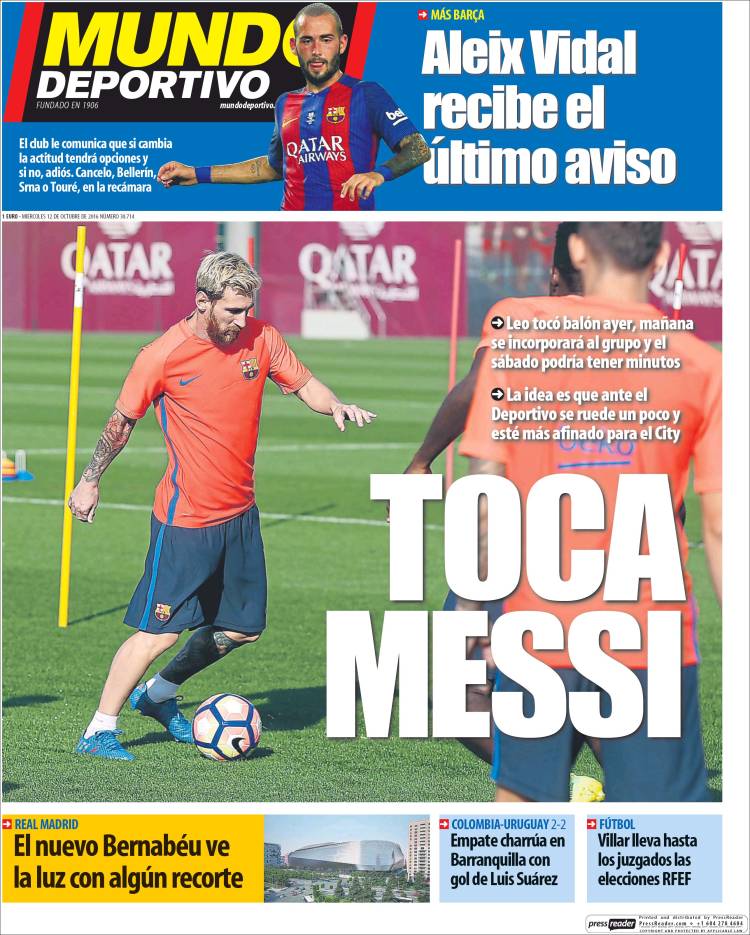 Messi touches
Leo touches the ball yesterday, will be included fully with the group tomorrow, could be given minutes on Saturday
The idea is he plays a little against Depor before the full game with Man City
Aleix Vidal receives his ultimatum - the club tells him his options or to leave. Bellerin, Cancelo, Srna, Toure all possible replacements.
The new Bernabeu sees the light, but with some cropping
Colombia 2-2 Uruguay - Luis Suarez scores in draw