Today's front-page headlines from Marca, AS and Mundo Deportivo.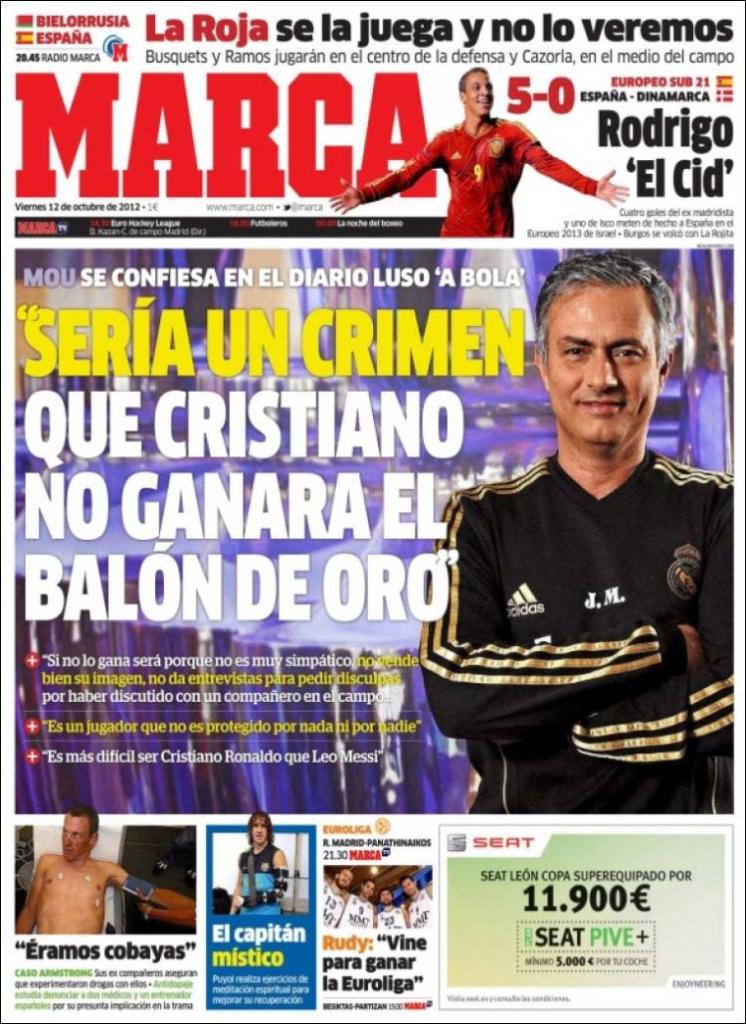 Mou confesses to Portuguese daily A Bola: "It would be a crime if Cristiano didn't win the Ballon d' Or"
"If he doesn't win it is because he is not kind, as he doesn't sell his image well, and doesn't give interviews to ask for forgiveness having argued with a teammate on the pitch"
"He is a player who is not protected by anybody or for anybody"
"It is more difficult to be Cristiano Ronaldo than Lionel Messi"
La Roja will play and we will not see it
Busquets and Ramos will play in central defence and Cazorla in midfield
Rodrigo 'El Cid' - four goals from the former Madrid player and one from Isco put Spain in Israel 2013
Burgos knocked out by La Rojita
The mystical captain - Puyol does spiritual meditation exercises to aid his recovery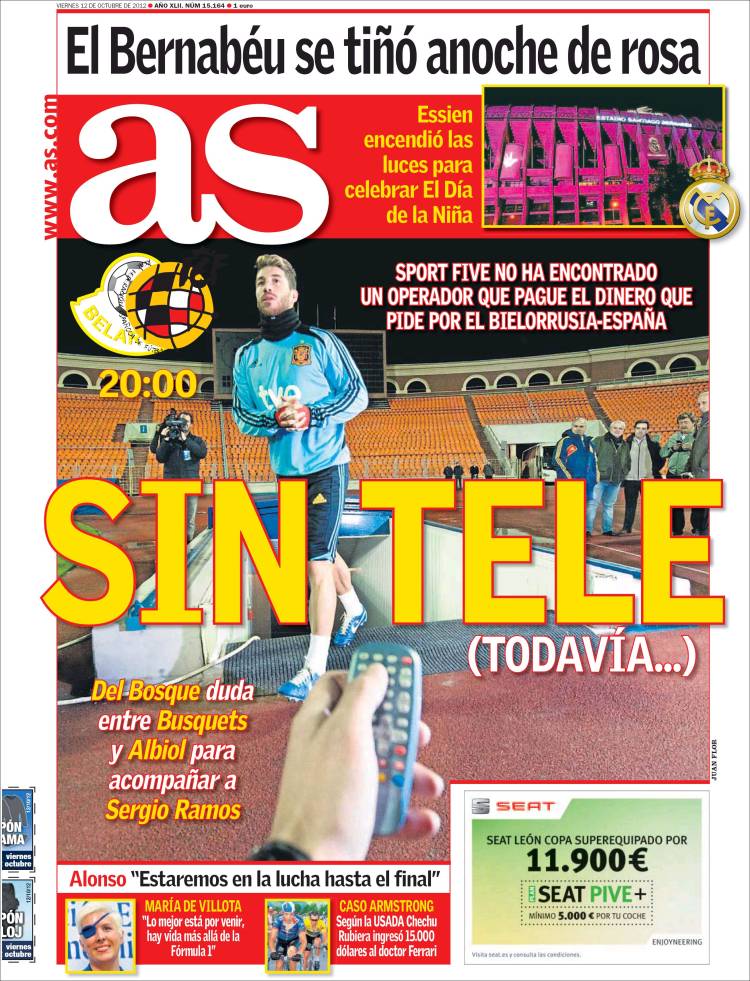 Without television (still...) - Sport Five have not found an operator who will pay the money they are asking for Belarus-Spain
Del Bosque has a doubt between Busquets and Albiol over who should play alongside Sergio Ramos
Essien turns on the lights to celebrate Girls Day - the Bernabeu was stained in pink last night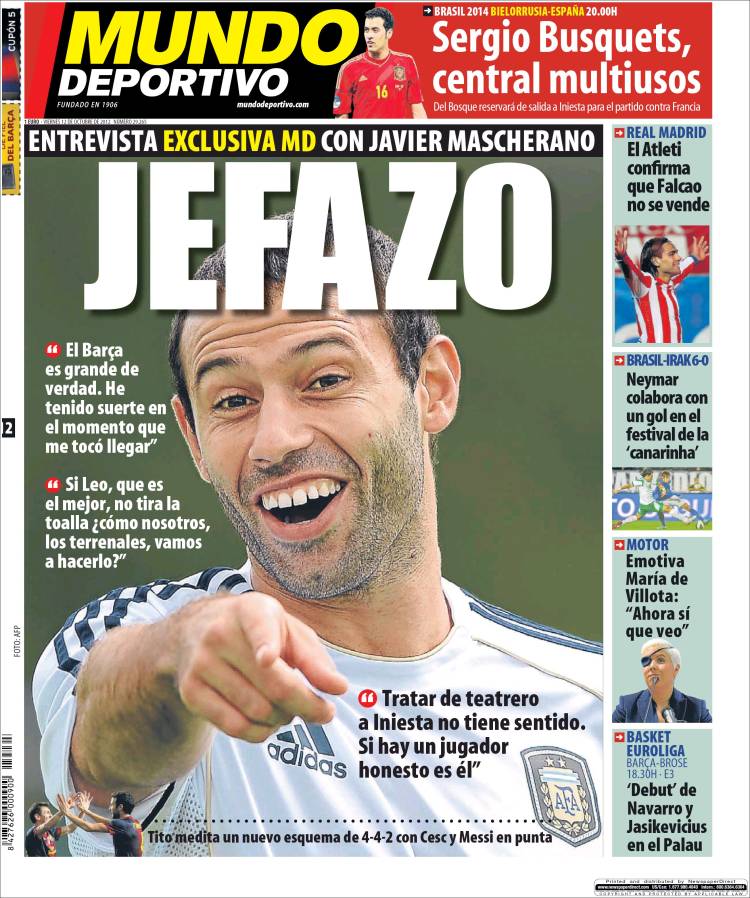 The big boss
"Barca are truly great. I've been lucky enough to have come here at this time"
"If Leo, who is better, doesn't throw in the towel then how can us mere mortals do that?"
"To call Iniesta an actor doens't make sense. If there is an honest player then it is him"
Tito thinks about a new 4-4-2 system with Messi and Cesc as playmakers
Sergio Busquets, the multi-purpose centre-back
Del Bosque will keep Iniesta back for the France game
Atleti confirm Falcao is not for sale
Brazil 6 Iraq 0 - Neymar joins in with a goal in the 'Canarinha' festival