Today's front-page headlines from Marca, AS and Mundo Deportivo.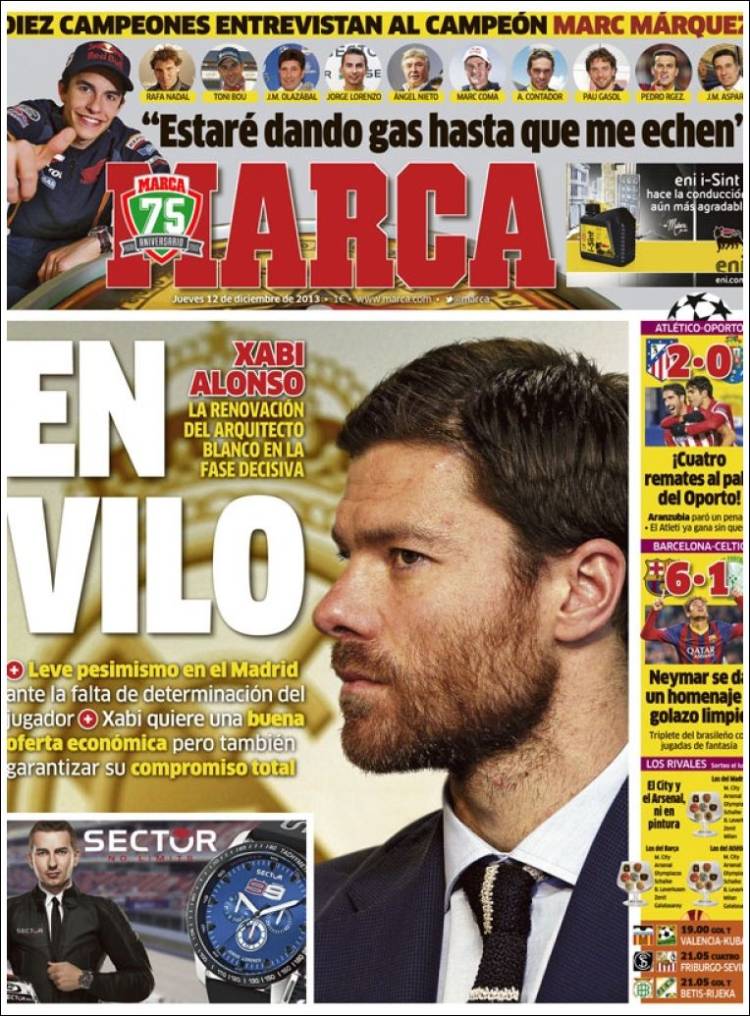 On tenterhooks
Xabi Alonso and his renewal enters a critical phase
An air of pessimism amid a lack of determination from the player
Xabi wants a good economic offer but also wants total commitment guaranteed
Four comebacks after Porto win
Atleti win without much trouble
Neymar puts on an exhibition
A hat-trick from the Brazilian along with a great performanc
City and Arsenal not in the picture
Marc Marquez: "I will be putting on the gas until they kick me out"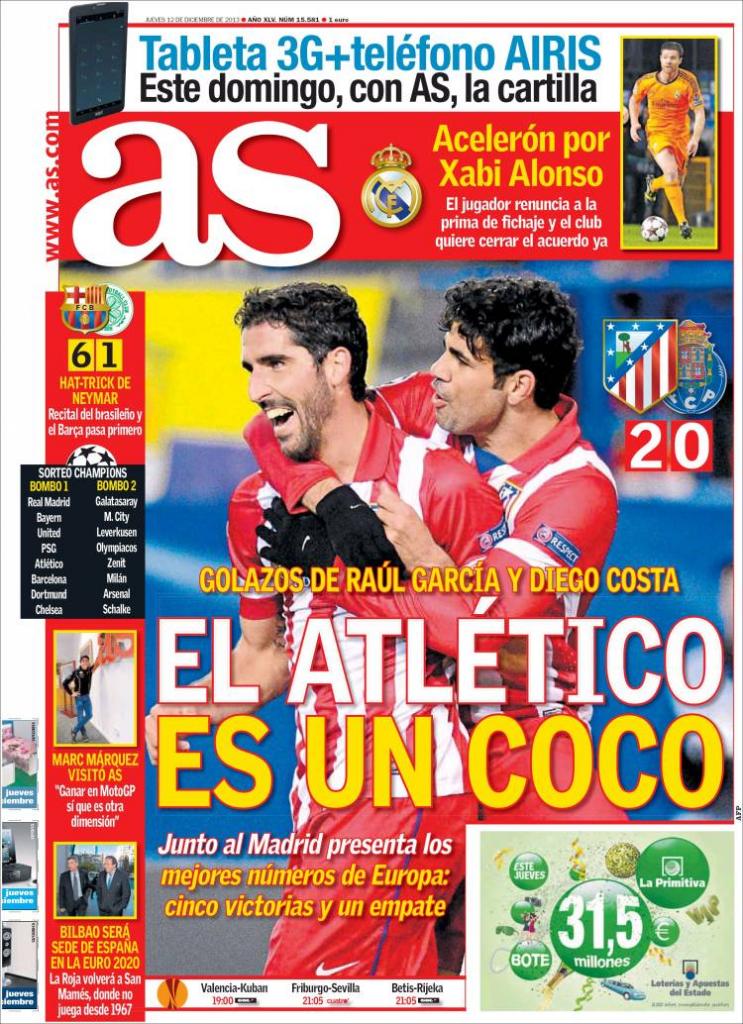 Atletico are a bogeyman
Great goals from Raul Garcia and Diego Costa
Together with Madrid they have the best numbers in Europe: Five wins and one draw
Xabi Alonso renewal a priority
The player rejects the first offer and the club want to close out an agreement soon
Hat-trick for Neymar: An exhibition from the Brazilian as Barca progress in first place
Marc Marquez visits AS: "To win the MotoGP is just incredible"
Bilbao will be a host city for Euro 2020
La Roja will return to San Mames where they last played in 1967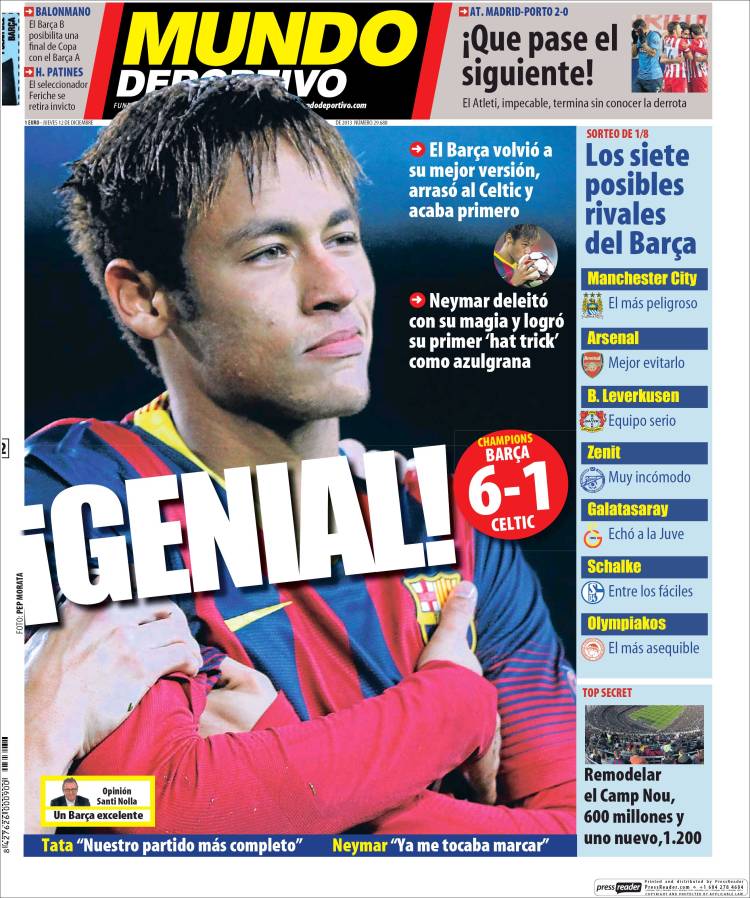 Genius!
Barca returned to form as they ripped apart Celtic and finish first
Neymar delighted with his magic and scored his first hat-trick for the Azulgrana
Tata: "Our game was complete"
Neymar: "It is great to score"
Remodeling of Camp Nou will cost €600 million
Atletico progress in impeccable fashion without losing a game